10 Reasons To Join Unity Home Group
There are hundreds of reasons to join Unity Home Group! We've narrowed our list down to the Top 10.
1. Great People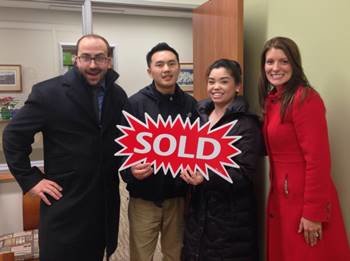 Our business starts and ends with great people. From our clients to our phenomenal team of real estate agents, we are focused on the people we work with. We've put together a team of the most successful and driven agents in Alaska, which means you'll be able to develop strategies and learn from one another in an environment that encourages you to thrive. We know that great results come from great people, and we are dedicated to helping our great people become their best.
2. Award-Winning Success
Unity Home Group has topped the charts as the #1 real estate team in our market for 2012 and 2013. Those results speak for themselves and we don't plan to slow down that success anytime soon!
3. Cutting-Edge Technology
We've invested in the right tools and technology to ensure our ongoing success. For example, our Unity Home Group website is backed by the most advanced real estate lead management system in the world, allowing you to attract new clients and work your leads as efficiently as possible. We also have our own free mobile app in the Apple iTunes Store, state-of-the-art real estate search technology, and ongoing Internet marketing campaigns that constantly bring us new clients. Ask us to show you our online success when you tour the office!
4. Competitive Training
Whether you're a rookie or you have years of experience, there's always something to learn from our in-house training programs. We have a fully-equipped real estate training classroom and a friendly approach to learning. Both core curriculum and personal development courses are available, ensuring our agents are completely up-to-date and fully equipped with the skills they need to excel.
5. Revenue Sharing
eXp Realty's revenue sharing process stands as one of the most financially rewarding real estate systems in the world. The revenue sharing system is a passive program, allowing agents to earn extra money without doing anything. Learn more about our revenue sharing program!
6. Excellent Commissions
Here at Unity Home Group, we reward you for your hard work — we don't take away from it. That means once you've hit your commission caps, any extra money you earn goes straight into your pocket. Even before you reach the caps, we make sure you're getting your fair share of the profit.
7. Health & Medical Benefits
Unity Home Group and eXp Realty recognize the importance of healthy, happy lives. That's why we offer a full range of benefits through our Health Providers Program, which includes major medical, limited medical, catastrophic and cancer coverage options. From dental and vision insurance to identity theft protection, we have a wide range of available benefits.
8. Charity Work & Community Grants
Unity Home Group has developed "Unity In Your Community," a program in which our team will help sponsor and support local charities and events. For example, we got together to cook and serve Thanksgiving dinner to single soldiers. We love getting involved and helping out our community!
9. Phenomenal Worldwide Growth
eXp continues to grow in numbers and profitability. This is your chance to join a team jam-packed with talent, opportunity, and success. Unity Home Group gives you the opportunity to be part of a company that's going places — literally.
10. Alaska Heart & Soul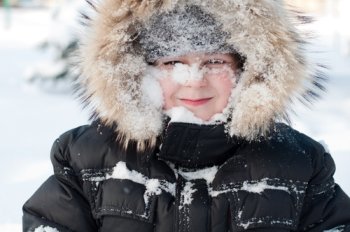 The Unity Home Group was born in Alaska and we plan to keep our roots here. As active members of our local communities, we genuinely care about the well-being of our state, environment, and neighbors. In our time off, you can find us shopping at the local stores, laughing with friends in a nearby cafe, hiking alongside breathtaking mountains, forests and rivers, and showing our kids their first peek at the Northern lights. We know that we're part of a place that's truly special and we think you know that too.
Ready To Join Unity Home Group?
It's hard to pinpoint exactly what makes Unity Home Group's culture so extraordinary, but we know that it is. From our caring associates to our team education, health benefits to community involvement, Unity Home Group truly is a fantastic place to work. If you're looking for an environment that is competitive, motivated and fun, you might be right at home with Unity Home Group.