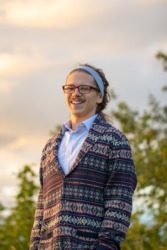 Duncan was raised by a military family and was born in Germany, the armed services took him and his family across the country eventually landing in Alaska at an early age.
An intense love for the Last Frontier and the freedom that the state can offer has inspired Duncan to plant his roots locally in Anchorage.
Prior to his entry in the real estate field, he traveled across Asia, New Zealand, & Australia.
Using a broad world view and an extremely knowledgeable local mindset of 20+ years, Duncan and the top ranked Unity Home Group team is ready to assist you through the intense chore of your home purchase.