203k Home Loans: Are They Right for Your Home Buying Situation?
Posted by Ryan Tollefsen on Thursday, November 1, 2018 at 7:31 AM
By Ryan Tollefsen / November 1, 2018
Comment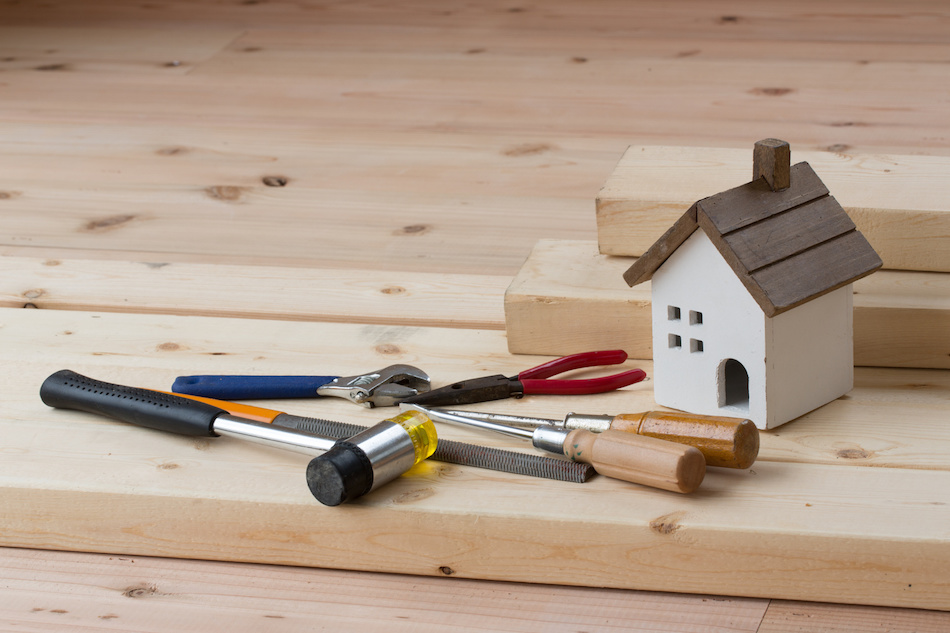 Many home buyers are not familiar with the 203k home loan, but perhaps they should be. Like the more popular standard FHA home loan, 203k home loans are guaranteed by the Federal Housing Administration and share some of the same requirements. A key difference, however, is that the standard FHA home loan requires the home to be in good condition at the time of purchase. Buyers who opt for a 203k home loan, however, are able to choose homes in need of updating, repairs, or renovations that they might not otherwise be able to afford to purchase and address. Because the funds for this work can be included in the mortgage, buyers have far more flexibility when choosing the home they will ultimately decide to purchase.
203k Home Loans are Available in Two Options
The first thing prospective buyers should know about the 203k home loan is that it comes in two options. The first option allows buyers to purchase a home that requires major changes or renovations and have the work done after closing on the home. In fact, these loans can even be used when demolishing all or part of the existing home and adding new construction in its place, as long as certain guidelines are followed.
The second 203k home loan option is known as the streamlined version and is utilized when buying homes need only minor repairs or cosmetic updates, such as new flooring or interior finishes. As the name implies, the streamlined version of the 203k home loan typically takes less time to process and close than the other 203k home loan option.
Requirements of a Streamlined 203K Loan
The streamlined 203K loan, also known as the limited 203K loan, is intended to help buyers who need to make a minor remodel or repair for the home that they want to buy. These repairs or changes have a monetary limit of $35,000, with half of the money payable to the contractor up front. In addition to the monetary limit, home buyers are also limited in the types of repairs that they can make to their home.
For example, home buyers are not allowed to use their 203K loan to make structural repairs or build an addition. If the buyer needs to make a major home remodel costing more than $35,000, the standard 203K loan is more appropriate.
Although the monetary cap is fairly low on the 203K streamlined loan, the loan has the benefit of requiring less paperwork from the home buyer and the contractor. All work done on the home must be completed within 6 months of purchase.
Requirements of a Standard 203K Loan
The standard 203K loan does not have a specific monetary limit. Instead, the limit on the loan is based on the specific property and buyer's ability to qualify for the loan. Compared to the streamlined 203K loans, standard 203K loans require the home buyer and contractor to complete a lot more paperwork. Similar to the limited 203K loan, standard 203K loan requires all work on the home to be done within 6 months of purchase.
Standard 203K loans can be used to make repairs like major remodels, structural alterations, an addition of a garage and structural repairs. This robust loan type is an excellent option for home buyers who want to purchase a home that needs major repair or expensive changes in order to meet the home buyer's requirements.
Other types of repairs that the home buyer can make include:
Major landscaping changes
Full kitchen remodel
Full bathroom remodel
Flooring changes
Installation of appliances
Swimming pool repair
Home buyers can work with their lender to find out whether or not the changes they want to make are allowed under the 203K standard loan.
The 203k Home Loan Makes Purchasing Distressed Properties Easier
A key benefit of the 203k home loan, especially with the current constricted inventory of available homes, is the ability for buyers to more easily purchase a distressed or damaged property. Buyers can finance up to 110 percent of the projected value of the renovated home, while still taking advantage of the 3.5 percent down payment that has made regular FHA home loans so popular.
It is important that prospective buyers understand, however, that 203k home loans are not designed to be used in DIY home repair situations or by investor-buyers. Only owner-occupants and some types of non-profits are eligible for these loans. Additionally, all work needed on these homes must be bid and completed by approved contractors who are properly certified to perform the work.
Since all renovations and repairs are done after the home purchase has officially closed, this home loan also offers applicants the opportunity to include up to six months of existing mortgage or rent payments in the loan amount. This allows buyers to more smoothly transition into their new home without having to attempt to live in it while the construction work is ongoing.
Understanding Potential Downsides of the 203k Home Loan
While there are many benefits to be had in using the FHA 203k home loan options, prospective applicants should also understand the possible downsides. These can include:
longer processing times because all documents, including contractor bids and inspections, must be approved by both the local lender and the FHA
all work must be able to be completed within a six month time frame from the date of the closing of the loan
interest rates are typically about one percentage point higher than some other mortgage options
additional fees, such as a mortgage insurance premiums (MIPs) or supplemental originations fees may apply
all work must satisfy existing building codes and correct any existing health and safety issues
Prospective buyers who are interested in finding out more about the FHA 203k home loan should make an appointment to speak with an approved bank, mortgage lender, or real estate professional in their area.