Your Guide to Effective Home Selling
Posted by Ryan Tollefsen on Monday, October 15, 2018 at 11:37 AM
By Ryan Tollefsen / October 15, 2018
Comment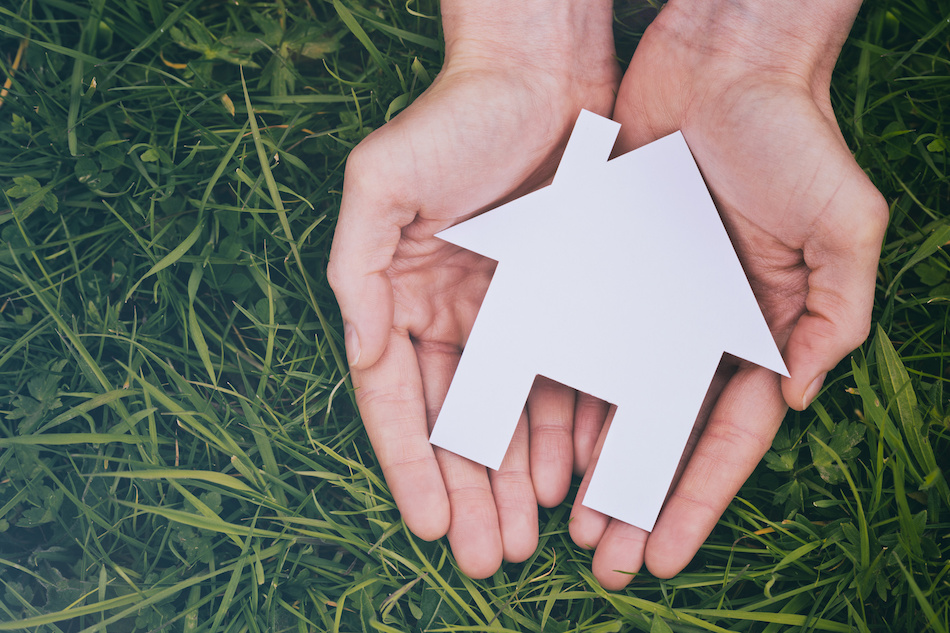 Homeowners do not want to price themselves out of a market or overlook repairs that can reduce home value. There is plenty to do before and during the home selling process. What should first-time homeowners know about home selling?
Know who to talk to about important considerations of getting a home ready to go to market. Get top dollar for a home and highlight the positive features of a home with these useful tips.
Repair and Update Your Home
Take a walk through the home and jot down areas that need attention. This may include leaking pipes, cracked windows and outdated appliances. Evaluate which of the repairs will serve to attract buyers and add to a home's value. It is worthwhile to do this with the assistance of a real estate agent, as they can also recommend updates to help a homeowner get more for their home. A local agent would also be aware of the comparable properties available in the area.
De-Clutter and Clean Your Home
It's a fact, clean homes sell! Your home will be more attractive to potential buyers when it is sparkling and smelling fresh. Clean carpets, flooring, windows, walls, surfaces, every inch counts. Pack up your personal items, including photos, knickknacks, toys; less is better. You are preparing to show off your home and its features, not your personal stuff. When your home is clean and organized, it will be much easier for a buyer to imagine living in a relaxing and stress-free environment.
Completing the Necessary Repairs on Your Home
This is the time to make sure that little maintenance items are taken care of, so they don't become flags in a buyer's mind when previewing your home. Fix leaky plumbing fixtures, replace bulbs and faulty lighting fixtures, quiet squeaky door or cabinet hinges, patch dings and holes, etc. These are little things that can be low cost fixes initially, and will make your home feel more updated and of higher quality, and can also save you a laundry-list of repair items down the road during a home inspection.
Freshen Up the Exterior of Your Home
Curb appeal and quality are big deciding factors for many buyers in today's market, and with longer on-market times and picky purchasers, you want to make sure your home shines among the competition. Give your exterior a face-lift; pull your weeds, trim grass and shrubs, remove dead flowers and leaves for a fresh and healthy quality, clean your drive and walkways, replace old light bulbs, repaint trim and doors if needed. Indoors, throw a fresh coat of paint on your walls. Light neutral colors are best and will help your rooms appear larger and brighter. Even small things like replacing dated knobs and handles on your cabinetry can make a difference! If you are feeling crafty, re-stain or antique your kitchen and bathroom cabinets to make your rooms feel fresh and updated.
Invite prospective buyers in and consider the curb appeal of a home. Dirty windows, cracked sidewalks and discolored lawns can indicate poor maintenance of a property. Power wash the home, address cracks and take care of lawn and landscaping prior to putting the home on the market. A fresh coat of paint and some seasonal plantings may add significant appeal when it comes time to sell a home. Use outdoor living spaces to encourage lounging and make the most of any deck areas. Prepare an inviting outdoor space for the season. Comfortable outdoor seating around an outdoor fire pit during cooler months may provide additional appeal for homebuyers who enjoy entertaining outdoors. When a home goes on the market, regularly mow lawns, rake leaves and maintain landscaping features to attract interested buyers.
Stage the Interior of the Home
Stage the inside of your home to reflect the warmth of autumn. Accents such as warm throws, rich colored candles and autumn decorations, like gourds and tri-colored corn, will create an inviting space with a familiar feel. Leaving some information on the hall table about seasonal activities, such as pumpkin patch-picking or viewing the northern lights can also help to provide potential homebuyers with a sense of community, and demonstrate the charm and beauty of the location.
Know How to Price the Home
First and foremost, your home's price will make or break a happy home sale. Make sure you are working with an experienced Realtor who knows the market and is able to not only research and present a competitive, comparative market analysis, but is also able to explain to you how your home's price compares to other homes on the market and is in that perfect range where it will meet your needs as the seller, and is still aggressive enough to stand out among the rest as the hottest deal around.
Homeowners are rarely knowledgeable about the current market and the home value to be expected from their home. Depending on the market, a specific home can increase or decrease in home value. Pricing a home appropriate to the current market is a fundamental step to quickly selling a home. Check with a real estate agent and get a comparative market analysis (CMA) for listing and sale prices for recently sold homes in an area of comparable value. Recent sales and the current market will be significant factors in the pricing of a home.
Listing a Home
The housing market may vary from place to place. Generally speaking, spring and summer are prime times to list a home. Whether or not a homeowner is trying to sell quickly or sell for top dollar are also considerations in timing the listing of a home.
If the exterior pictures of your home are from the summer season, and you're now trying to sell in fall, make sure that you update your photos to reflect the season. Listings featuring pictures from a previous season can appear out-dated. Keep photos fresh to allow homebuyers to visualize what it might be like to live in your home today.
Photograph a Home
Before buyers come to view a home, attractive photographs can highlight desirable features of a home and get them to schedule a viewing. Images of homes are placed online and photos can make or break a first impression. Sellers are urged to hire a professional photographer or use a high-quality camera to capture images of their property. Professional photos can make for faster sales and add an average of $3,400 to the sale price of a home.
Follow Good Home Showing Practices
Ultimately, a home that is comfortable and inviting is most appealing. When your home is being shown, make sure your heat is at a comfy temperature; no one likes a freezing cold or hot muggy home. Purchase reed diffusers or wickless candles; homes that smell good are definitely more appealing than those that don't, and it has even been rumored that homes with a "foody" smell are even more appealing, subliminally, than other generic scents (think fresh baked bread, cookies, pumpkin or apple pie; food equals comfort in most minds). Turn on lights, open your curtains and blinds to let the sun in! Make sure your home is well lit, natural sunlight triggers happy endorphins in the brain, and you definitely want happy buyers in your home!
Know the Demand
Low demand can have a major impact on home selling. Desirable home in areas of strong demand like homes in Soldotna often sell for their asking price. However, it is important to speak with a real estate agent to determine the most suitable asking price and make changes most likely to add to a home's value.