A Home Buyer's Definitive Guide to Traditional Mortgages
Posted by Ryan Tollefsen on Monday, November 19, 2018 at 9:25 AM
By Ryan Tollefsen / November 19, 2018
Comment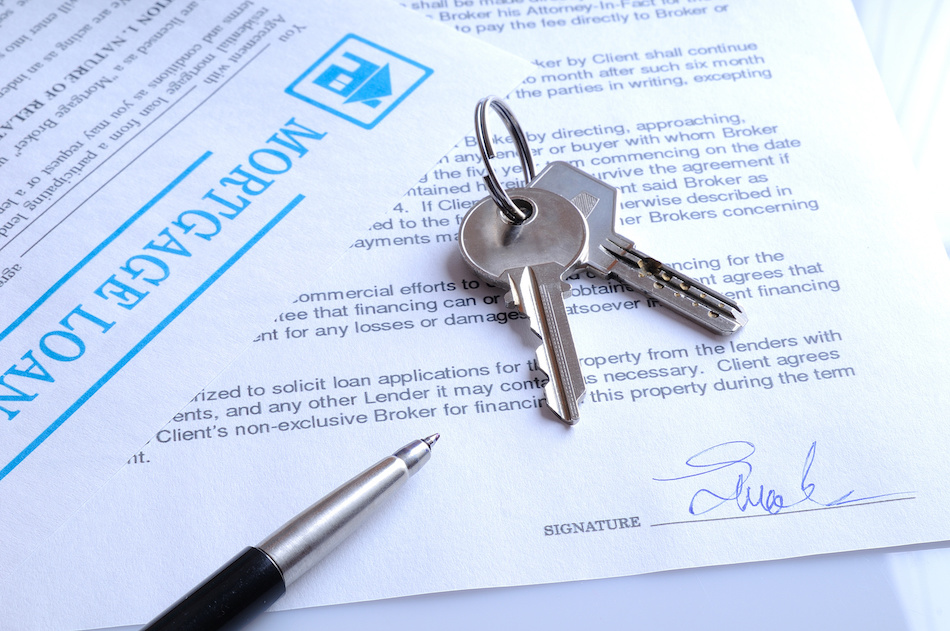 Shoppers have dozens of decisions to make during the home buying process. Which neighborhoods do they like? How much are they willing to pay? Buy new or choose a fixer-upper?
One of the decisions that has the most impact on a home buyer's financial future is the type of mortgage. Picking the right mortgage when buying a North Pole home is an individual decision, and a mistake can end up costing a future homeowner big. Education is key in reaching the mortgage decision that is best for you and your family. Here is the home buyer's definitive guide to traditional mortgages.
Fixed Rate Conventional Mortgage
Many people choose a fixed rate mortgage because there are no surprises. The mortgage offers buyers a rate of interest that stays the same throughout the life of the loan. This is good news for buyers who don't want to deal with potential increases in their monthly payment. Fixed rate mortgages are available in a variety of term times. The most popular choices are 15 and 30 year loans.
While a 15-year loan is ideal for those who can afford higher monthly mortgage payments to minimize total borrowing costs and eradicate the debt quickly, a 30-year loan is a top choice for today's home buyers. An additional benefit to those taking out 30-year mortgages is that lower payments leaves owners a bit of 'cushioning' in the bank to allow for long-term goals, unexpected expenses and an occasional splurge.
Adjustable Rate Mortgage
This mortgage interest rate can change depending on the market. During the home buying process you may choose an adjustable rate mortgage over a fixed rate mortgage because it may be a less expensive monthly payment than a fixed rate mortgage. Buyers who don't plan to stay in a home more than five years may find this type of mortgage to be the best choice for them and their budgets.
However, it's important to note a few key numbers when considering an ARM. For example, the standard 5/1 ARM provides a fixed, unchanged interest rate for five years. After this period, the loan will begin adjusting annually as the 5/1 indicates. It is because of these changes that ARMs are referred to as hybrid loans, and ultimately future interests rates will determine whether this is the better deal or not.
FHA Mortgage
The FHA mortgage loan is a government-backed loan. It offers broader qualifiers than fixed or adjustable rate mortgages. This makes owning a home reachable for people who don't have a big down payment or who have lower-than-preferred credit scores. FHA mortgages also have lower fees than other traditional mortgages, making them attractive to many first-time home buyers.
Loans from the Federal Housing Administration's mortgage insurance program are managed through HUD—the Department of Housing Urban Development. One of the greatest perks beyond having a down payment as low as 3.5 percent is the fact that the government insures these loans, making borrowers safe against default settlements. On the downside, buyers will need to carry additional coverage for mortgage insurance.
VA Mortgage
Veterans, and in some cases spouses of veterans, who meet certain conditions can qualify for this type of loan from the Veteran's Affairs Office. They typically offer good terms and can cost less than other types of loans. Another plus is that they can be obtained without any down payment, and they don't require the borrower to get mortgage insurance. Veterans can access this mortgage at their lending institution.
Military service members and their families will typically need to already be qualified for or receiving VA benefits before applying for a mortgage under the VA mortgage program. It's advised to get in touch with the local Veteran's Affairs office to begin paperwork and ensure qualification prior to looking for homes. As with FHA loans, VA mortgages are government insured, so lenders consider these loans low-risk and offer lower interest rates.
Jumbo Loan
This type of mortgage covers pricing that is higher than the normal home price. Buyers would choose this option if they are buying a large home, or if they are looking to buy in an area where real estate is unusually high. Getting a jumbo loan is a bit more difficult than other mortgages. It requires a larger-than-average down payment, and the home must have two appraisals instead of one.
Jumbo loans are often confused with conforming loans, but conforming loans meet specific underwriting guidelines of Freddie Mac or Fannie Mae—especially where sizing is concerned. These two government-controlled organizations buy loans from original lenders and sell them to investors on the stock market. Essentially, conforming loans conform to maximum size limits and pre-established criteria as set forth by the underwriting guidelines.
Being educated on the type of mortgages that are available to you and what each of them offer is essential. Measuring the pros and cons of each against your long-term plans and budgets will help you make the best decision.