Delivery Restaurants in Alaska
Posted by Ryan Tollefsen on Tuesday, April 21, 2020 at 12:01 PM
By Ryan Tollefsen / April 21, 2020
Comment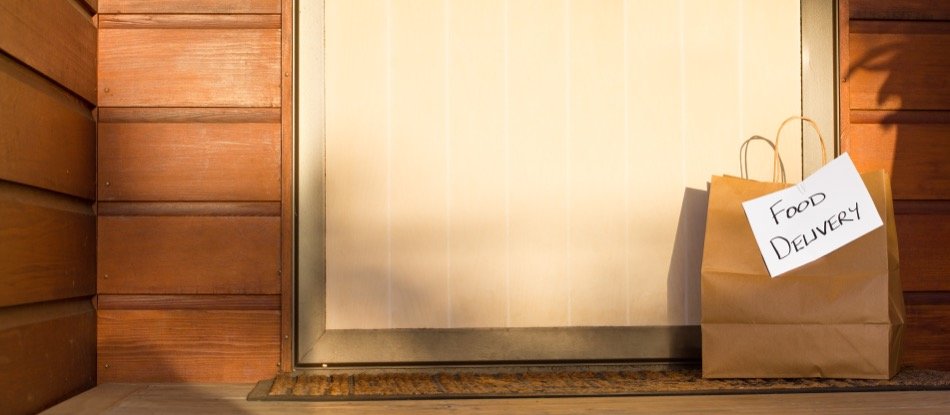 Perhaps you want to have your picnic lunch at a park in Alaska delivered directly to you, or maybe you are planning a romantic night inside your home in Juneau. No matter what your reason is for wanting delivery, you will find that there are many restaurants throughout Alaska that will offer you this convenient service. These are the best Alaska delivery restaurants to consider:
Best Dressed Salads
Address: Best Dressed Salads, 9191 Old Seward Highway, Anchorage, AK
Fortunately for those in Anchorage, Best Dressed Salads is available to provide diners with a healthy and nutritious delivery option, with a menu that exclusively features salads. There's a variety of pre-built salads on the menu, but those who are interested in creating a customized meal can build their own salad as well. Delivery is available from 10 a.m. to 1 p.m. and 4 p.m. to 7 p.m.
Alaska Crepery
Address: Alaska Crepery, 319 W 5th Ave, Anchorage, AK
Alaska Crepery is an Anchorage restaurant that specializes in breakfast and brunch menu options. Despite the fact that it has an array of both sweet and savory crepes on the menu, this restaurant is open from 8 a.m. to 8 p.m., so diners can get their favorite brunch treat at any time of the day. Those who want a fresh, hot crepe delivered directly to their door can order delivery from this locally owned restaurant.
Bamboo Panda
Address: Shopper's Forum, 1235 Airport Way, Fairbanks, AK
Chinese food has long been a favorite for those who are craving delivery for lunch or dinner. In Fairbanks, the best place to get Chinese delivered is Bamboo Panda. Bamboo Panda has an extensive menu that includes a variety of traditional Chinese favorites such as egg drop soup, shrimp egg rolls, moo shu pork, beef lo mein and sweet and sour chicken. Those who are interested in ordering delivery from this restaurant should keep in mind that there is a $15 minimum order for lunch delivery and a $20 minimum order for dinner delivery.
Juneau Pizza
Address: Juneau Pizza, 9342 Glacier Hwy, Juneau, AK
Juneau Pizza is a locally owned pizza joint situated in the heart of Juneau. This restaurant is a favorite among the locals because it offers convenient delivery options for its delicious pizza pies. Juneau Pizza is famous for its specialty pizzas, which include the Garlic Chicken Pizza and the Jalapeño Popper Pizza. Diners are pleased with the fact that every pizza at this restaurant is made-to-order with fresh ingredients. The dough is handmade, the sauce is created from a homemade recipe and all of their pizza toppings are fresh and locally sourced.
Spenard Roadhouse
Address: Spenard Roadhouse, 1049 W Northern Lights Blvd, Anchorage, AK
One of the most beloved local restaurants in Anchorage is Spenard Roadhouse, and locals are pleased to know that this restaurant offers delivery service. Whether someone is in the mood for one of their fresh meals for breakfast, lunch or dinner, they can get a favorite menu item delivered to their home or office. Some popular menu items at this restaurant include the Bacon Jam Burger and the Korean Rice Bowl.
Ultimately, no matter what type of food you are craving, you will be able to find a restaurant in Alaska that will deliver to you as quickly as possible.