Anchorage Economy: Top Industries, Biggest Employers, & Business Opportunities
Posted by Ryan Tollefsen on Monday, November 9, 2020 at 7:20 AM
By Ryan Tollefsen / November 9, 2020
Comment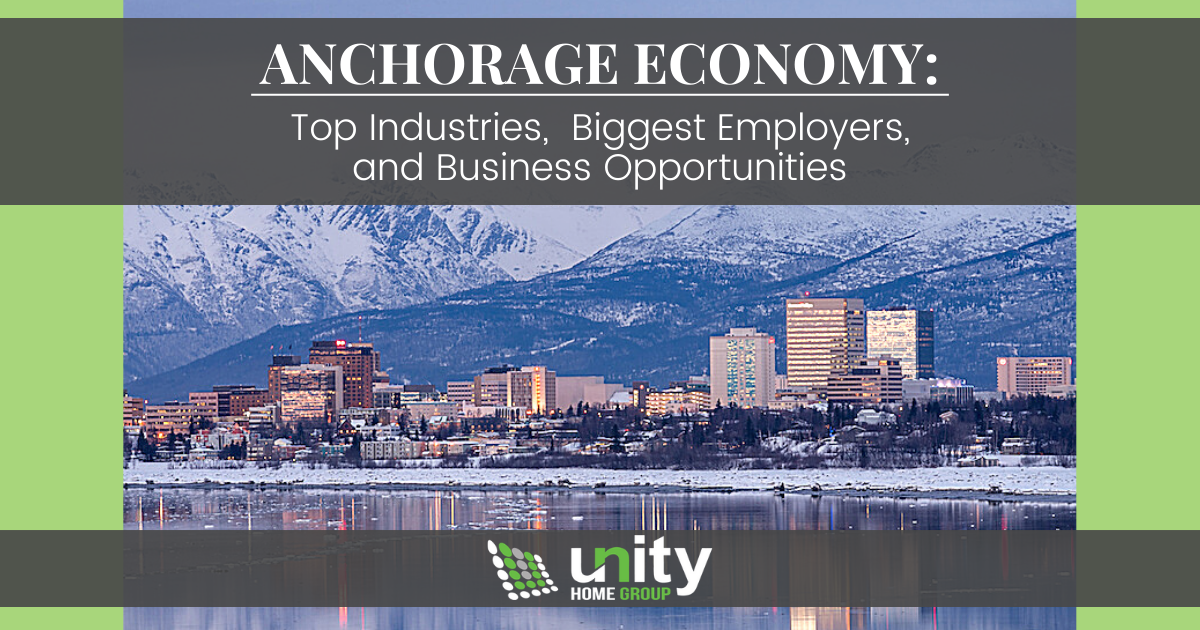 If you're facing a potential relocation to Anchorage, you should learn about the city's economy to aid you in your decision-making. Anchorage is Alaska's most populous city with about 288,000 residents, and the city represents 42% of the state's entire population. The greater Anchorage metro area has a population of nearly 400,000 and offers its residents everything from mountain view homes to new construction homes.
The city's economy is supported primarily by the transportation, tourism, oil, military, and government sectors. Its economy is strongly tied to its rich store of natural resources and its geographical location. The Port of Anchorage is the source of 95% of all goods entering Alaska.
If you're moving to Anchorage, here's what you should know about the local economy.
Anchorage Industries
Alaska's economy has enjoyed stable growth of about 2% yearly. Although 42% of the state's population resides in Anchorage, the city represents 47% of the employment.
Anchorage Industry Data from City-Data.com.
The U.S. government, as well as the oil industry, have been critical to Anchorage's economy. In fact, the city got its start with the federally-funded Alaska railroad, followed by the military defense system, making for a less-than-diversified economy of the time.
In the 1970s, that economic base expanded with the Trans-Alaska Pipeline, the world's largest pipeline. The project brought thousands of workers to the city, and service industries flourished because of it.
The largest industries in Anchorage in terms of employment include healthcare and social services with 23,364 employees, retail trade with 16,538 employees, and public administration with 15,484 employees. The four major industries that drive Anchorage's economy overall are the military, oil and gas, transportation, and convention and tourism industries.
While Juneau is the state capital, Anchorage has more government employees, with nearly 4,500 state government employees and almost 11,000 federal government employees in the city.
Although Anchorage is not the center of oil production, it does serve as the administrative hub for the industry. And while oil represents only 2% of Anchorage's employment, it accounts for about 8% of local income.
The military has been a constant presence in Anchorage, which is home to three military bases, all located at Ted Stevens Anchorage International Airport. These three military bases employ about 8,500, while about 10% of Anchorage's population is made up of military personnel and their families.
Anchorage's transportation industry is the busiest in the state, with the airport employing about 10% of the city's workforce, either directly or indirectly. More than 560 transcontinental cargo flights go through the airport every week.
The tourism industry is expected to grow significantly, with Alaskan cruises becoming increasingly popular, bringing tourists to docks, bolstering local economies.
Top Industries in City
Oil and gas
Construction
Healthcare
Tourism
Government
Fishing
Logistics and moving
Top Employers in Anchorage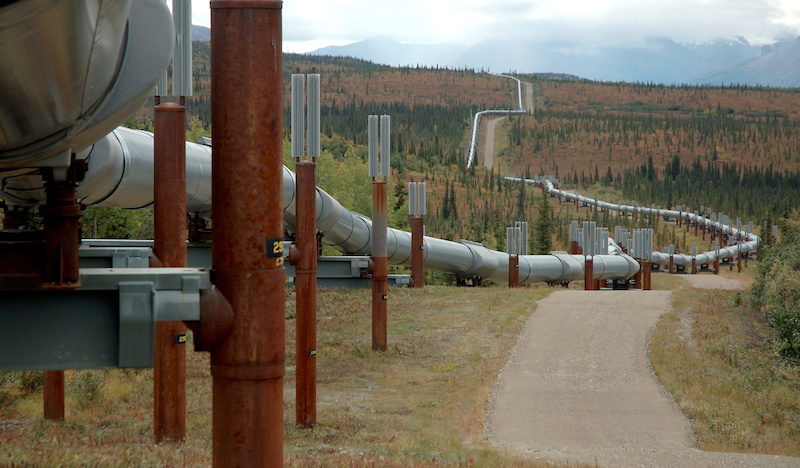 The top employer in Anchorage is Ted Stevens International Airport, with about 4,000 employees. The airport was built in 1951 and has passenger traffic of about 5 million, with peaks in June, July, and August when passenger numbers double the numbers between October and April. The majority of passenger flights are to and from Seattle, followed by Fairbanks.
The airport also serves as a major cargo hub, ranking as the fourth-busiest for cargo traffic in the world. Both FedEx Express and UPS Airlines have major hubs at the airport for cargo heading to countries like the Philippines, Japan, Korea, China, Vietnam, Thailand, and a few others.
The second-largest Anchorage employer is Providence Alaska Medical Center & Hospital System, which employs about 2,488 people. Providence Health & Services in Alaska is a non-profit Catholic network of hospitals, health plans, care centers, clinics, physicians, home health care, and affiliated services.
Providence is Alaska's largest hospital, a nationally recognized pediatric, and an adult trauma center. The system provides comprehensive, full-service healthcare to all Alaskan residents, unlike any other health system in the state.
Another healthcare system, Southcentral Foundation, takes the third spot among Anchorage's top companies, with about 2,200 employees. Southcentral Foundation is an Alaska Native non-profit healthcare system.
Anchorage's fourth-largest employer is also a healthcare system, the Alaska Native Medical Center. The Center employs about 2,000 people and is a non-profit healthcare center in Anchorage that provides services to about 160,000 Alaskan Natives and other Native Americans throughout Alaska. The system acts as a referral hospital for the Alaska Region of the Indian Health Service.
The Department of Corrections is Anchorage's fifth-largest employer, with over 1,800 people.
Additional Large Companies in Anchorage
Teleco Telephone
University of Alaska at Anchorage
Alyeska Pipeline Service
Alaska Regional Hospital
Conoco Philips
US Army Corps of Engineers
GCI
Northern Air Cargo
Anchorage Economy Facts and Figures
The overall cost of living in Anchorage is 123.5, making it 23.5% higher than the national average. Housing is the biggest factor in the city's higher cost of living. The median list price for Anchorage homes is $334,300, with prices lower outside the city. The median rent in Anchorage is $1,306.
The cost index for transportation at 104.6, and utilities are 108.1. The grocery cost index is 122.3%, lower than Alaska's average of 141.7.
Alaska is currently experiencing slow job growth, with current predictions of 0.3% growth or about 1,100 new jobs per year. Despite this, the oil industry, healthcare, military and tourism are all expected to see growth.
About 18,122 people are employed in office and administrative support occupations, the most populous job category. Management occupations are held by about 14,707 workers, while 13,767 workers are employed in sales and related occupations.
The highest-paid occupations in Anchorage by median income are law, health diagnosing and treating practitioners, and architecture and engineering occupations.
The median household income in Anchorage is $78,121, and the average per-individual income is $36,508. The average hourly wage is about $26.61, and Anchorage workers average about 40.8 hours of work per week. About 13% of workers are self-employed.
Alaska is the only state that doesn't collect any state sales tax nor does it levy an individual income tax, no matter the type of personal income.
Living and Working in Anchorage
While Anchorage is primarily known for its gas and oil production, it actually has a diversified economy that supports the state. From healthcare to cargo and shipping, Anchorage's economy is supported by many industries that workers can build a career in. Those interested in moving to Anchorage will find that there are a variety of opportunities in and around the city that can be more than just a job.
If you're looking for a job in Anchorage and need to find a home, contact Unity Home Group with AK Home Show at (907) 885-3300 and we can help find the right home for you.