Where Are the Best Art Galleries in Alaska?
Posted by Ryan Tollefsen on Wednesday, August 12, 2020 at 5:29 AM
By Ryan Tollefsen / August 12, 2020
Comment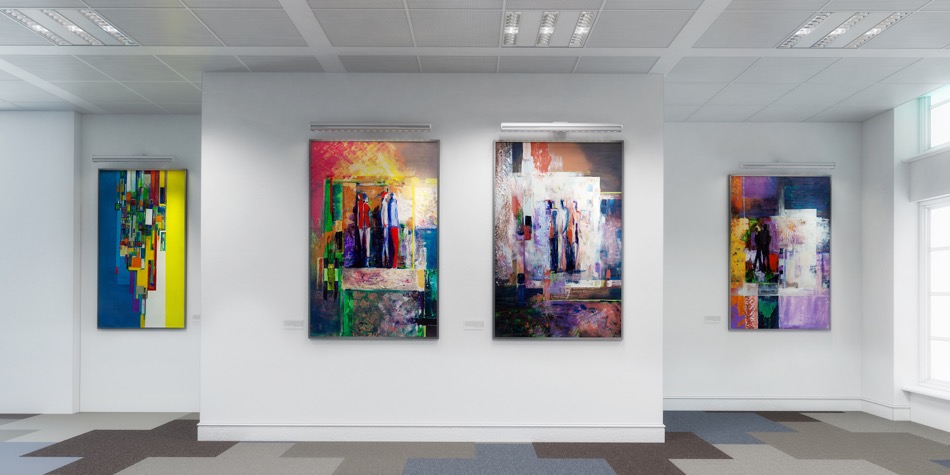 From traditional handcrafted art to contemporary fine art, there are art galleries of all types throughout the state of Alaska. Travelers to the state often find that these art galleries have the perfect souvenirs to bring home from their journey. Local residents appreciate having the ability to visit these art galleries and invest in local art to display in their own homes. These are the best art galleries in Alaska.
Alaska House Art Gallery
Address: Alaska House Art Gallery, 1003 Cushman St, Fairbanks, AK 99701
Located in Fairbanks, Alaska, The Alaska House Art Gallery is an established art gallery that showcases the fine art of local artists. It was founded in 1964 by a local Alaskan artist who was interested in preserving the historic and traditional art of the state. Every aspect of the gallery is a tribute to Alaskan art, including the building that houses it. Visitors to this gallery will discover that the art is housed inside an Alaskan log home that pays tribute to the development of the state.
Island Artists Gallery
Address: Island Artists Gallery, 205 Lincoln St, Sitka, AK 99835
The Island Artists Gallery is a unique gallery located in Sitka, and it is presented to patrons as both a gallery and a gift shop. This art gallery is a cooperative that is owned by 24 local artists. Patrons of this art gallery will find that they can support these artists by investing in a variety of works, including jewelry, wooden bowls, clay sculptural masks, watercolor paintings and more. Regardless of a person's artistic preference, they are sure to find a piece at this gallery that they will love for eternity.
Two Street Gallery
Address: Two Street Gallery, 535 2nd Ave, Fairbanks, AK 99701
Two Street Gallery is one of the most well-known art galleries in Fairbanks, and it features the work of local artists who hail from this Alaskan community. Specializing in fine art, the patrons at this art gallery appreciate the fact that they can invest in one-of-a-kind pieces that represent the beauty and culture of Alaska. Many types of art are represented in this gallery, including paintings, ceramics, textiles, mixed media and more. At this gallery, there is always something new to discover, as different pieces are displayed each month.
BearHead Photography
Address: BearHead Photography, 641 Broadway Apt. 464, Skagway, AK 99840
For those who are searching for an art gallery that focuses on one specific medium, the BearHead Photography gallery is an excellent choice. This fine art photography gallery is located in Skagway and features the work of photographer Barrett Hedges. The gallery is open during the summer months and appeals to tourists who are visiting Skagway. Visitors at the art gallery will find a plethora of photographs that showcase wildlife in action enjoying their natural habitats.
Norman Lowell Art Gallery
Address: Norman Lowell Art Gallery, Anchor Point, AK 99556
The Norman Lowell Art Gallery is a unique art gallery in Alaska, as it is situated on the Norman Lowell homestead in rural Anchor Point. This gallery showcases the work of Norman Lowell, a well-known modern artist in Alaska. He moved to Alaska in the late 1950s and was immediately captured by its natural beauty. The artist completed his final work in 2017, but still lives on the homestead. Visitors to this gallery enjoy an immersive experience, in which they can analyze and appreciate the art while listening to the artist's personal painting music in the background.
Whether someone is searching for the perfect gift for that special someone, or they are looking to bring home a treasure from their travels, these art galleries in Alaska have something for everyone.