The Top 4 Best Bakeries in Alaska
Posted by Ryan Tollefsen on Wednesday, August 26, 2020 at 5:36 AM
By Ryan Tollefsen / August 26, 2020
Comment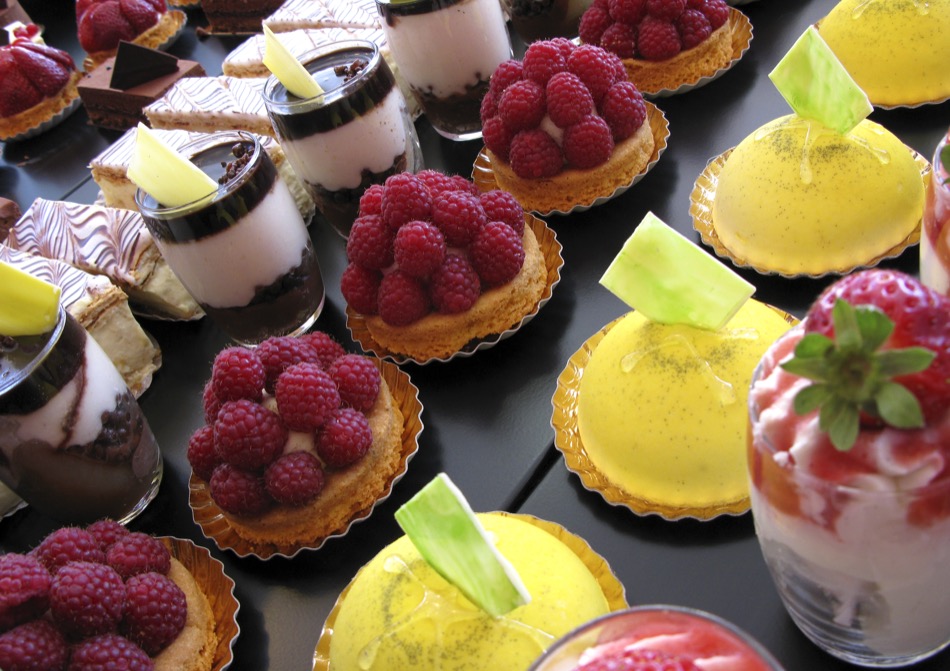 Especially in the grip of winter, there are few things better than a hot coffee and a warm croissant or cookie fresh out of the oven. The rest of the year, any day can be brightened up with an artfully crafted danish and birthdays given a boost with handcrafted cupcakes. No matter where you call home in the great state of Alaska, or if you're just visiting for a while, there are many bakery options to choose from to satisfy your heart (and your stomach). Where are the top bakeries in Alaska located?
Fire Island Rustic Bakeshop
Address: Fire Island Rustic Bakeshop, 1343 G St, Anchorage, AK 99501
Fire Island Rustic Bakeshop delivers fresh-baked goods all around Anchorage at its three locations (downtown, South 91, and Airport Heights). Although Fire Island is one of Anchorage's newest bakeries, it has quickly become one of the most beloved. Choose from fresh-baked breads, warm cookies, sweet or savory pastries, cupcakes, and other traditional and not-so-traditional treats. Browse their menus and pictures of their creations ahead of time to prepare your appetite.
Wild Oven Bakehouse
Address: Wild Oven Bakehouse, 299 N Franklin St, Juneau, AK 99801
If you're passing through Juneau, make sure that you stop by Wild Oven Bakehouse on Franklin. Wild Oven prides itself in using the 5,000-year-old breadmaking tradition of using wild sourdough culture to naturally leaven their breads. Using this biological leavening instead of cultivated baking yeast produces lactic acid, giving sourdough its distinct, iconic taste. Wild Oven Bakehouse's aim is to bring organic artisan bread to Southeast Alaska, and they have a delightful variety of breads to choose from: Garlic Dill Focaccia, Chinook Sourdough, Strawberry Macadamia, Sourdough Beer Bread, Caraway Rye, and more.
Sinfully Sweet Treats
Address: Sinfully Sweet Treats, 655 Slater Dr, Fairbanks, AK 99701
Sinfully Sweet Treats is a custom cake shop in Fairbanks that designs magnificent party and wedding cakes from scratch for all occasions. Additionally, Sinfully Sweet Treats offers cupcakes, cheesecakes, cake pops, fruit arrangements, cookies, chocolate-covered treats, and more. This family-owned bake shop is run by a self-taught husband and wife couple, a retired military family that now works together to make every occasion special. As a small business, they are by appointment only and are limited in how many orders they can take per day, so keep in mind to plan ahead and reach out to them earlier rather than later. Don't forget to try seasonal flavors like apple cider and pumpkin spice cupcakes and cakes before they're gone.
Sweet Herbivore
Address: Sweet Herbivore, Anchorage, AK 99504
Sweet Herbivore in Anchorage, Alaska, specializes in vegan-baked goods made with organic ingredients. Their beautiful assortment of mouthwatering vegan cupcakes is sure to impress. Sweet Herbivore prides itself in handcrafting its baked goods with natural ingredients, skipping out on artificial flavorings in favor of fresh fruit, real chocolate, and creative natural flavors.
No matter which bakery you choose to patron (or all of them), these bakeries in Alaska will satisfy all of your sweet cravings. Whether you're looking for a custom-designed cake for a special occasion or a sweet treat to perk you up in the morning before work, Alaska has something to offer for every palate if you're willing to look.