The 4 Best Flea Markets in Alaska
Posted by Ryan Tollefsen on Tuesday, August 25, 2020 at 7:24 AM
By Ryan Tollefsen / August 25, 2020
Comment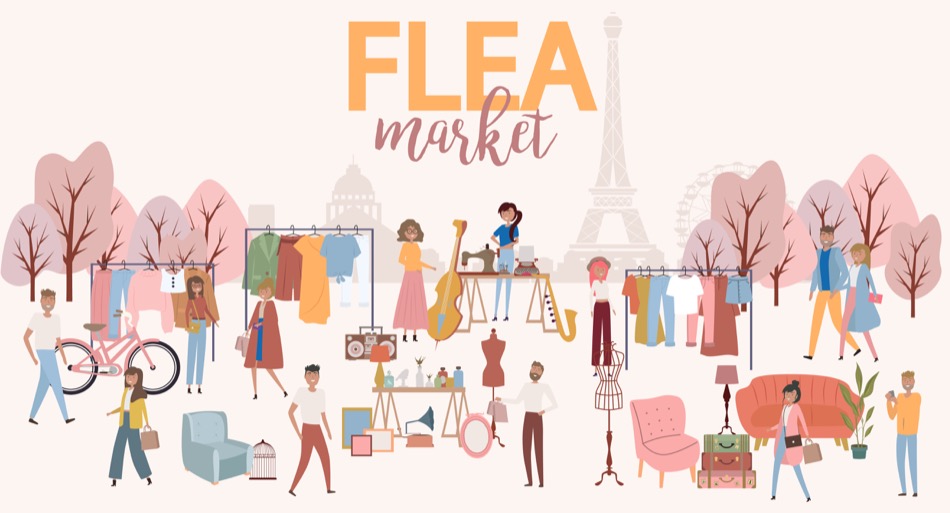 Though the climate in Alaska isn't always the friendliest to outdoor events, that doesn't stop the flea markets and farmers markets from coming out in force each spring and summer. Whether you're looking for curious antiques and lost treasures, locally grown Alaskan produce, or just a good time, Alaska has several options to offer in the different regions across the state. Where are the best flea markets in Alaska located?
Alaska State Fair Flea Market
Address: Alaska State Fair, 2075 Glenn Highway, Palmer, AK 99645
The annual Alaska State Fair combines a bustling flea market, a variety of food truck fare, a harvest festival, concerts, and other outdoor entertainment. The fair has run since 1925, and has been at its current location in Palmer since 1967. The State Fair prioritizes vendors selling Alaskan-made goods and Alaskan-grown produce, so you can support the local economy while enjoying yourself browsing all the different vendor booths. Expect thousands of goods and antiques to discover, spread out across the 300-acre fairground.
Anchorage Market
Address: Anchorage Market, 225 E St, Anchorage, AK 99501
The Anchorage Market takes place in downtown Anchorage every weekend of the summer each year. The Anchorage Market is the largest open-air market in Alaska, and you can make all sorts of antique finds as well as Alaskan souvenirs, fresh produce, and exotic goods from around the whole world. Running since 1992, the Anchorage Market prides itself in being family-friendly, affordable, not charging admittance fees, and supporting local businesses.
Tanana Valley Farmers Market
Address: Tanana Valley Farmers Market, 2600 College Road, Fairbanks, AK 99708
The Tanana Valley Farmers Market in Fairbanks runs from May through September every year with a strong focus on Alaskan products. Their self-stated mission is to promote "Alaska's agricultural, horticultural, and cottage industries," and they are certified by Alaska Grown program, the Made in Alaska program, and the Silver Hand program. The Alaska Grown program's goal is to ensure the quality of Alaskan-grown products; the Made in Alaska program promotes handcrafts and products crafted in Alaska; the Silver Hand program identifies authentic Alaskan Native crafts with its iconic symbol (and anything with the Silver Hand symbol is also Made in Alaska certified). The Tanana Valley Farmers Market Association, the non-profit organization that organizes the festival each year, provides a much-needed sales outlet for the vendors each year.
Minnie Street Flea Market
Address: Minnie Street Flea Market, 220 Minnie St, Fairbanks, AK 99701
The Minnie Street Flea Market is a smaller shop in Fairbanks, but there are tons of antiques to explore and the indoor space allows it to run year-round. Known for their ancient antiques, collectibles, and toys, this is an excellent little shop to visit and explore while you're in Fairbanks. While the antiques are Minnie's main attraction, it's also nearby several great restaurants, so you can plan out your whole afternoon in the area. Minnie Street does not have a website to link to, but that just means you're in for more of a surprise once you finally get to visit.
No matter which flea markets you decide to visit, we hope you have a wonderful time exploring the flea markets that Alaska has to offer.