Where Is the Best Indian Food in Alaska?
Posted by Ryan Tollefsen on Tuesday, July 28, 2020 at 6:10 AM
By Ryan Tollefsen / July 28, 2020
Comment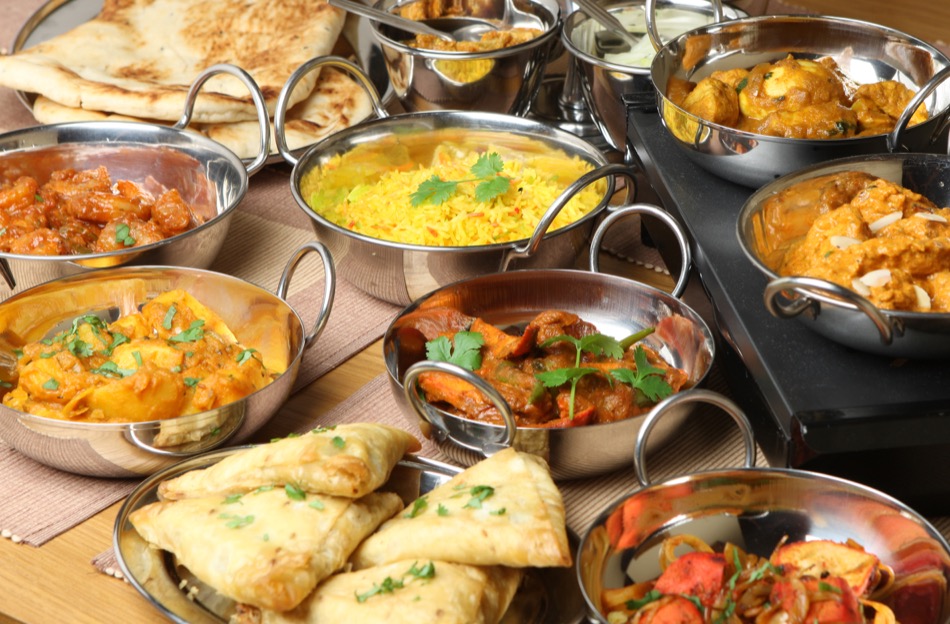 Alaska is commonly known for its rugged terrain and its breathtaking mountain landscapes. But it's also developing a reputation for being a foodie destination. In Anchorage and throughout the entire state, there are restaurants that specialize in a variety of ethnic cuisines. Those who are craving Indian food will be thrilled to know that it's easy to find in Alaska.
Bombay Deluxe
Address: Bombay Deluxe, 555 W Northern Lights Blvd, Anchorage, AK 99503
Bombay Deluxe has been operating in the heart of Anchorage since 2005, and it has recently expanded to include two locations in the city. Open seven days a week for dinner, the original location is open Monday through Friday for lunch, while the Bombay South location serves dinner Wednesday through Sunday. Patrons appreciate the restaurants' cozy atmospheres. Additionally, patrons enjoy the fact that every meal is handcrafted by a chef who practices traditional Indian cooking methods. The curries and Tandoori dishes are some of the most popular items on the menu.
Namaste Shangri-La
Address: Frontier Park, 2446 E Tudor Rd, Anchorage, AK 99507
Namaste Shangri-La is an Anchorage restaurant that is known for serving authentic Nepalese cuisine. The people who dine at this restaurant not only get to enjoy the flavorful Nepalese and Indian meals that are on the menu, but they also get to relax in a welcoming and comfortable atmosphere. On the surface, the menu may appear to be similar to that of other nearby Indian restaurants, but the cooking method is what makes these meals stand out. Different flavors of spices are used, allowing people to enjoy a completely distinct dining experience.
Saffron Indian Comfort Cuisine
Address: Saffron Indian Comfort Cuisine, 112 N Franklin St, Juneau, AK 99801
Saffron Indian Comfort Cuisine is a popular Indian restaurant in Juneau that specializes in traditional Indian food from the northern region of India. The owners of the restaurant were inspired to bring Indian food to the region as a result of their close friendship with Sharmila Shaligram. Sharmila taught the owners how to cook traditional meals and provided them with family recipes. She also created the art work that is on display in the restaurant. Saffron Indian Comfort Cuisine is open for dinner Tuesday through Saturday.
Yak and Yeti Himalayan Restaurant
Address: Yak and Yeti Himalayan Restaurant, 3301 Spenard Rd, Anchorage, AK 99503
Yak and Yeti Himalayan Restaurant is a hidden gem that is located in Anchorage. The owner of this small, local restaurant is Tibetan and wanted to bring a taste of the Himalayas to Alaska. Yak and Yeti has an extensive menu that allows people to try a variety of authentic dishes, ranging from small appetizer plates to generous combination meals. The owner takes pride in the fact that these flavorful Himalayan meals can be offered at a fair and reasonable price, allowing people to enjoy a new culture without leaving their hometown.
Hari Om Indian Cuisine
Address: Hari Om Indian Cuisine, 1528 S Cushman St, Fairbanks, AK 99701
Hari Om Indian Cuisine is a fine dining restaurant located in Fairbanks, Alaska. The owner of the restaurant is also a chef, and he brings more than 25 years of experience to the restaurant. He is trained as a Master Chef, and he takes pride in the fact that he brings the authentic flavors of the Northwest Frontier region of India to the people who live, work and play in Alaska.
Local residents enjoy the fact that they can dine at restaurants that bring a taste of other cultures to the local community. Travelers appreciate the fact that they can savor a variety of flavors as they explore the wilds of the Last Frontier.