Best Outdoor Activities in Anchorage
Posted by Ryan Tollefsen on Saturday, January 2, 2021 at 4:33 AM
By Ryan Tollefsen / January 2, 2021
Comment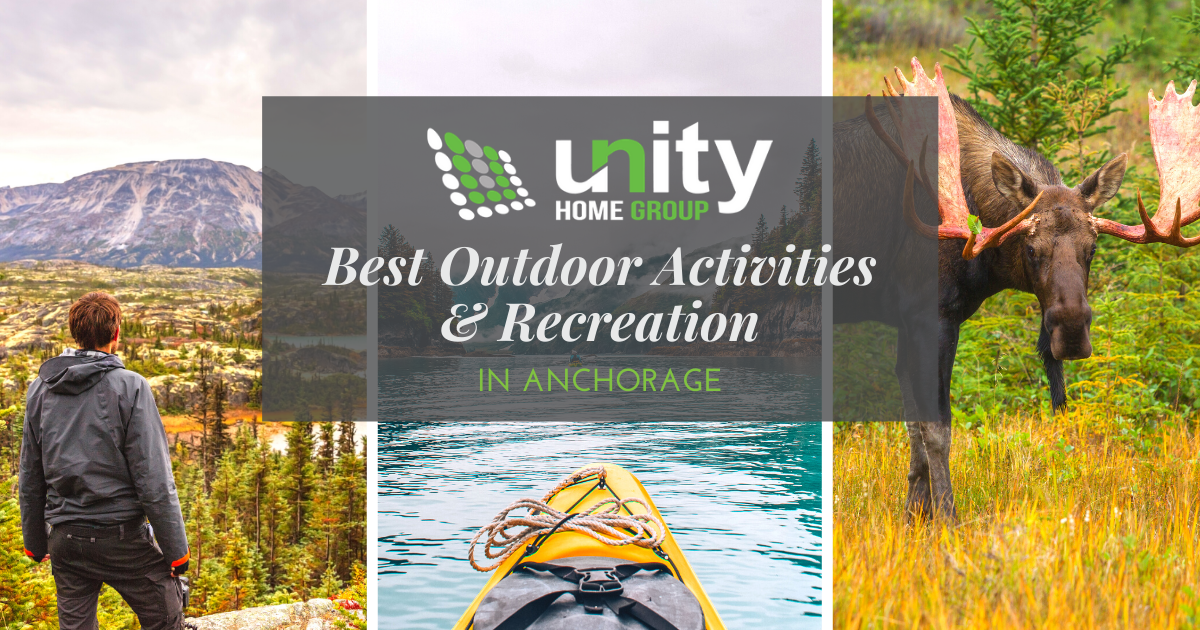 Those who have made the move to Anchorage, Alaska, are in for a treat. The state, which is considered "America's Last Frontier," offers a unique lifestyle their neighbors in the lower states can't imagine. The beauty of Alaska is a blend of snow-capped mountains, expansive rivers, picturesque lakes, and waterways, and rugged landscape that captures the tone and feel of the environment, culture, and the state's intriguing history. Complementing the many attributes of the city is a year-round process, as there are many outdoor activities to experience. When making Anchorage and the land of the midnight sun home base, whether in a mountain view home or a condo in the heart of the city, fun and excitement will take on a whole new meaning. Here are some of the most popular outdoor activities in Anchorage.
On the Go in the Snow in Anchorage
Snowy Activities in Anchorage
Cross-country skiing
Dog sledding
Ice climbing
Ice fishing
Hockey and ice skating
Snowshoeing
Snowboarding
For snow-loving enthusiasts, Anchorage offers the ideal setting for experiencing excellent snow conditions for a variety of outdoor activities. A few of the traditional options include cross-country and Alpine skiing, snowboarding, heli-skiing, snowshoeing, and ice climbing. Those who prefer a daring challenge to get the adrenalin pumping can try their hand at ice climbing or experience the grandeur of Alaska's mountainous surroundings with a professionally guided glacier walk.
Alternative snow-related activities that can be enjoyed by everyone include a winter biking excursion to soak up the surroundings or strapping on a pair of skates to glide across the ice. If dropping a line into freezing waters sounds interesting, there is always a round or two of ice fishing for the catch of the day.
Local agents such as Salmon Berry Tours offer professionally guided activities, from half-day to full-day excursions. New residents to Anchorage have the opportunity to expand their horizons of what outdoor recreation in a snowy environment is really all about for all ages.
Anchorage Recreational Water Activities
Water Activities in Anchorage
Fishing
Kayaking and canoeing
Indoor water parks
Boat tours
Scuba diving
River rafting
While snowy landscapes offer a bevy of fun and excitement, recreational water activities in Anchorage, both inside and outside, also provide a full day of fun and excitement.
When a tropical island atmosphere is the way to spend the day, the place to head to is H2Oasis. This indoor water park in Anchorage provides lots of splashes with attractions such as rafting, multiple water slides, flumes, waterfalls, and the pirate ship kiddie pool. Make a complete day of it by renting a beautifully decorated cabana for relaxing and taking a break from the action.
For fishing enthusiasts with dreams of catching "the big one", head downtown to The Bait Shack, where fishing licenses await along with rental rods, waders, bait, and tackle. Choose the fishing package that fits, from a day rental to multi-day rentals for extended fishing trips. Customized fishing tours with a guide are also available.
When a camping trip is on the itinerary, contact Expeditions Alaska to put a plan in place that includes sea kayaking at Icy Bay, located within the Wrangell-Saint Elias Wilderness, as part of the adventure. Enjoy the scenic views, observe wildlife, experience five days of sea kayaking and camping, and stay one night in a lodge.
Take a Hike in Anchorage
Hiking Trails in Anchorage
Flattop Mountain Trail
Falls Creek Trail
Williwaw Lakes Trail
Upper Rabbit Creek Trailhead
McHugh Trailhead
Smokejumper Trailhead
Hiking in Anchorage offers a variety of options, suited for all levels of experience from novice to veteran hikers. Whether hiking, biking, walking, or running is the preference, the trails in Anchorage offer visually appealing environments that support relaxation and serenity.
Head downtown to the Tony Knowles Coastal Trail, and take advantage of 11 miles ideally suited for walking and biking. The views along the way include Cook Inlet, Denali, Mount Susitna, and Mount Foraker. There are also opportunities to view assorted wildlife and bird species who frequent the area. Annual events are part of the trail's history, such as the Anchorage RunFest in August featuring multiple races for all levels, and the Mayor's Marathon in the summer. The trail is also a popular destination for participating in a guided Segway tour for photo opportunities for groups who enjoy birdwatching.
Earthquake Park, named after the 9.2 earthquake that took place on March 27, 1964, provides an interpretive trail through the landscape that has been forever altered. There are also informative displays along the trail explaining the factors in play that resulted in the earthquake, and how the city and community has moved forward since the devastation.
Parks in Anchorage
Anchorage Parks
Taku Lake Park North
Valley of the Moon Park
Chugach State Park
Ocean View Park
Delaney Park
Margaret Eagan Sullivan Park
With over 220 municipal parks providing 250 miles of interesting trails to choose from, residents can enjoy the beauty of the state without leaving the city. Several parks to consider for a day out and about in the city offer opportunities to take a stroll, have a picnic, take pictures, let the kids play on the playground, and enjoy scheduled entertainment.
Town Square Park is a good place to start to enjoy beautiful landscape and summer concerts, plus an ice-skating rink and creative ice sculptures in the winter. Taku Lake Park North is a nice place for kayaking, fishing, and walking the dog. Sitka Street Park is the go-to place for fun on the playground, picnic shelters when a barbecue is on the agenda, and in the winter, a small hill for sledding. At Chanshtnu-Muldoon Park, there's a little something for everyone, such as grassy areas for a game of catch, a playground for kids, and a gazebo for a special event or cookout.
For a convenient RV and tent camping location, Centennial Park is a well-kept, city-run destination with friendly staff, quiet atmosphere, lots of running room for kids to play, and plenty of opportunities to observe wildlife, including moose and bears.
Hiking, Biking, and More Near Anchorage
Bike Trails in Anchorage
Coastal Trail
Kincaid Park
Chugach State Park
Far North Bicentennial Park
Campbell Creek Trail
Earthquake Park
Chugach State Park makes hiking a pleasure with multiple trails such as Rendezvous Peak Trail, Flattop Mountain Trail, Wolverine Peak Trail, and O'Malley Peak Trail. The length of the trails vary between 3 and 9+ miles, with hiking times from 2 hours to 5 hours.
About 30 minutes from Anchorage, McHugh Peak is a 3-hour hike over 5 miles of scenic beauty.
For multiple hiking trails, plan a visit to the 4,000-acre Far North Bicentennial Park situated less than 20 minutes from the city. The network of trails offers easy hiking over flat terrain through towering forests and beside bubbling creeks as well as more difficult terrain that includes biking, skiing, and hiking trails.
For scenic views of Anchorage, set the pace to Spencer Loop. At Kincaid Park, enjoy close to 40 miles of trails dedicated to walking and another 20 miles for those who prefer biking. Along the way, there are ample photo opportunities to capture wildlife in their natural habitat.
Living in Anchorage
Whether new residents are interested in hiking, biking, skiing, snowboarding, fishing, kayaking, paddleboarding, or enjoying a picnic at the park for recreational outings, they won't find a shortage of things to do, places to go, and things to see while living in Anchorage. From its earliest beginnings to today, the city has maintained its allure as an exciting destination to be experienced and explored. From its interesting history, culture, and heritage to the many activities available year-round, these are just a few of the things that make Anchorage an ideal place to call home.
If you're feeling the allure of Anchorage's great outdoors, contact Unity Home Group with AK Home Show at (907) 885-3300 to get in touch with a local real estate agent who can help you find the perfect home to experience it.