The 5 Best Spas in Alaska
Posted by Ryan Tollefsen on Tuesday, August 18, 2020 at 6:37 AM
By Ryan Tollefsen / August 18, 2020
Comment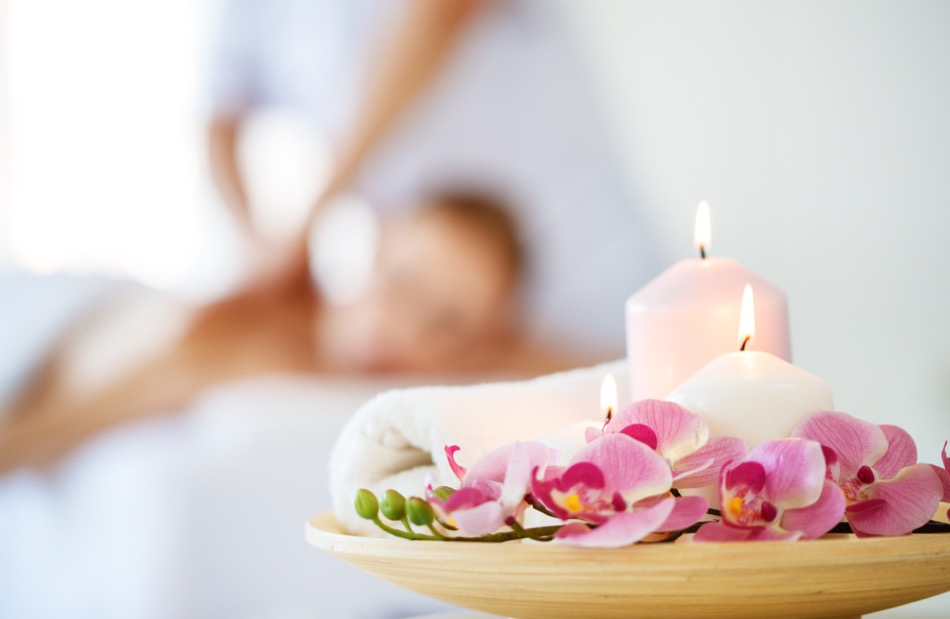 People head to day spas and spa resorts in Alaska in order to find a sense of peace and comfort that they cannot uncover anywhere else, as there is no better place in the world to enjoy a rejuvenating spa treatment. Alaskan residents and visitors enjoy having the opportunity to indulge in a facial surrounded by cool mountain air, and they appreciate being able to experience a massage while soaking up the breathtaking views that surround them. Where are the best spas in Alaska?
Glacier Salt Cave & Spa
Address: Glacier Salt Cave & Spa, 917 Glacier Ave #101, Juneau, AK 99801
The Glacier Salt Cave & Spa is the only salt spa located in Alaska, and it is one of the most popular spas in Juneau. At this spa, patrons are able to spend an hour relaxing in one of the Himalayan treatment rooms that are filled with salt crystals. Sometimes referred to as halo therapy, this holistic treatment may provide people with a variety of health benefits. People with a variety of health conditions, including allergies, asthma or chronic skin conditions, report improvement after halo therapy.
Homer Inn & Spa
Address: Homer Inn & Spa, 895 Ocean Dr Loop, Homer, AK 99603
The Homer Inn & Spa is a seaside resort in Homer that includes a thermal spa, where both local residents and travelers can indulge in a variety of treatments. One of the most notable aspects of this spa is its unique thermal spa rooms, which offer breathtaking oceanfront views. For example, a visitor can book a private ocean view thermal spa room that includes a hot tub, allowing them to relax in solitude as they enjoy the panoramic views of the surrounding water. This spa also has a massage center for those who want a customizable and private session.
The Spa at Alyeska
Address: The Spa at Alyeska, 1000 Arlberg Ave, Girdwood, AK 99587
Located in Girdwood amid the beauty of the Alaskan wilderness, The Spa at Alyeska is one of the hallmark features of the Alyeska Resort. This spa offers a variety of treatments, allowing anyone who visits to select a spa service that will provide them with the refreshing physical and spiritual nourishment that they need. One of its most popular treatments is the Relaxation Massage, which is a gentle full-body massage that allows a person to rest and release the stress that has been building up in their body.
The Ice Spa
Address: Sheraton Anchorage Hotel & Spa, 401 E 6th Ave, Anchorage, AK 99501
The Ice Spa is a luxurious day spa that is located inside the Sheraton Anchorage Hotel & Spa. It is known as the premier spa in Anchorage and is frequented by hotel guests as well as local residents. This spa offers many treatments and services, such as sports pedicures, custom facials, jet lag massages, nail services and more. While there are services designed for both men and women, this spa has a unique set of offerings specifically for male clients. The therapists at this spa hope to introduce men to the holistic benefits of spa treatment services.
Ravens Nest Spa
Address: Ravens Nest Spa, 8115 Jewel Lake Rd, Anchorage, AK 99502
The Ravens Nest Spa is an exclusive spa located off the beaten path in Anchorage. It is housed in a cedar log home that resembles a mountain residence and is available by appointment only. This spa strives to provide private services in a serene setting, which is why the number of appointments is typically limited. It is one of the city's hidden gems and is a favorite among local residents.
Travelers appreciate having the opportunity to rest and relax at a spa in order to break up the rigors of their adventures. Local residents in Alaska enjoy being able to treat themselves to luxurious experiences from the comfort of their own hometown. There are spa services for every preference in Alaska.