Bathroom Upgrades For Alaskan Homeowners
Posted by Ryan Tollefsen on Tuesday, January 22, 2019 at 7:00 AM
By Ryan Tollefsen / January 22, 2019
Comment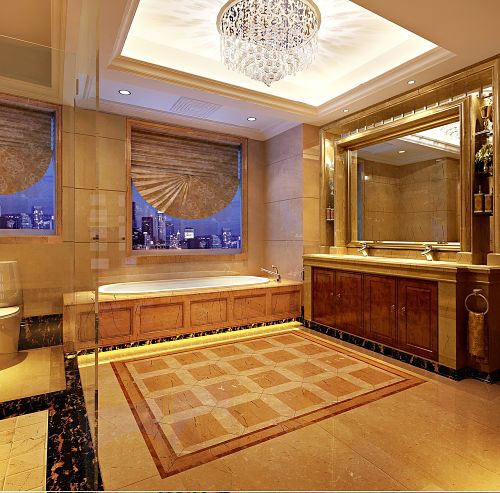 Every homeowner gets to a point when their bathrooms feel drab. Rarely are these rooms as bland as you think they are; it"s just that you spend time in them every day. Worse, when they are up-to-date and have everything you need, it"s difficult to justify spending a fortune on transforming your bathrooms.
You don"t need to outlay a lot of cash to spruce your bathrooms. You can do it relatively cheaply and quickly. In fact, most rooms don"t need a lot of work to feel brand new again.
Start with a good clean (and don"t forget the light bulbs) and then consider any of these options for a super fast fix.
Organize The Cabinets
The more you can pull off the counters, the cleaner and newer that everything will feel. Clear out all the drawers and don"t hesitate to throw items away. (While you"re at it, this isn"t a bad time to check your first aid kit.) Make room for the clutter on the counters and your bathroom will sparkle.
Just A Few Towels
Hand towels are always visible in bathrooms, so you may as well have nice ones. Towels are one of those things homeowners tend to forget until there"s a new coat of paint on the wall, but picking up a few new ones might transform your space.
Update The Accents
A new light switch cover that matches the fitting itself will unify the space and it hardly break the budget. Or, get a new set of soap dispensers that match your mirror. The little things can make a difference in small spaces.
Install An Accent Rail
You can add personal touches to your bathroom without cluttering the counter space with a small accent rail. Bring in a few new pictures to hang or sit on the rail. Or, use it to display seasonal or holiday décor.
A New Shower Curtain
There"s nothing better than a fresh shower curtain. And, if you have a small room where the shower takes up most of the space, a new curtain will completely transform everything. Don"t just buy anything you stumble on; for smaller bathrooms, a quality shower curtain is worth the splurge.
If you"re looking for ideas for your bathroom, head over to local antique stores or even big box stores to pick up some inspiration. And don"t forget about garage sales for small pieces of furniture you can refurbi
sh easily and cheaply.
Exploring the ROI of a Well-Staged Home Bathroom
With the right upgrades and staging techniques for your bathroom space, it is possible to maximize your potential return on investment. Through the renovation process, you have a chance to spruce up areas in your bathroom that are in dire need of attention. From there, you can perform smart upgrades that improve the aesthetics and utility of the bathroom. Focus on the vanity, flooring and bathing area for the greatest return on investment for every dollar spent on the upgrades.
Staging the bathroom is just as important, as it gives homebuyers an opportunity to see themselves using and enjoying that space. Put your efforts into making the bathroom feel inviting and comfortable for anyone who might walk through the doors. To ensure you can highlight the beauty of your bathroom, ensure every corner remains fresh and clean through the staging process and beyond.
When you take the time to create a well-staged home bathroom, your efforts can potentially yield a return on investment of around 62 percent, as is the average across the nation. In addition, your ability to perform thoughtful upgrades and staging techniques can make your home more attractive to buyers and increase its resale value and potential. The upgrades and staging can also help increase your enjoyment of your bathroom space in the time between completing these tasks and selling your home. Therefore, it is well worth the time and effort it takes to create a well-staged home bathroom.