Buying a Home Soon? What to Know About Home Warranty Plans
Posted by Ryan Tollefsen on Monday, November 26, 2018 at 9:37 AM
By Ryan Tollefsen / November 26, 2018
Comment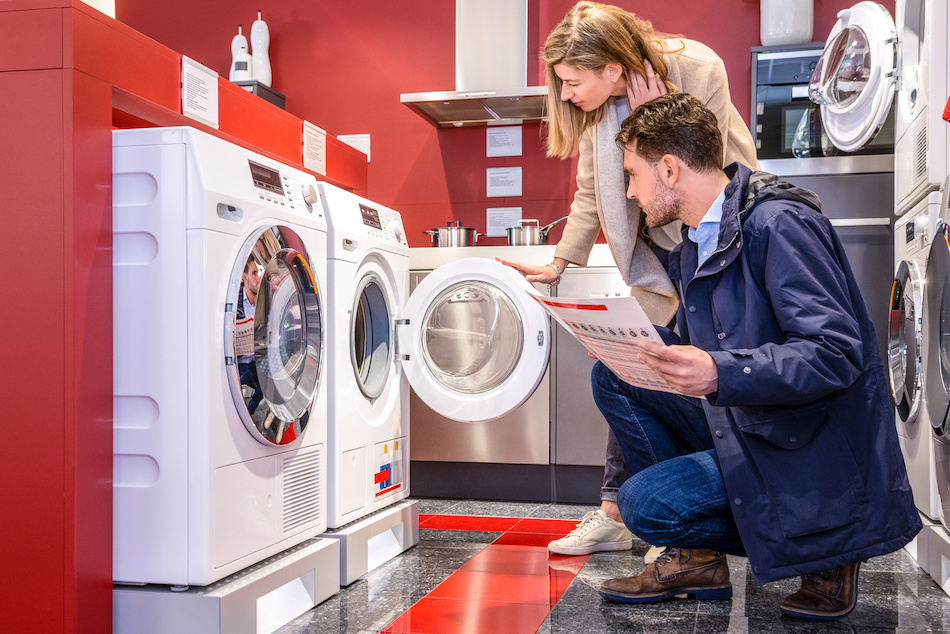 Purchasing a home can be a drain on any buyer's bank account, even when they have carefully prepared for the process by having adequate savings to cover the down payment and other expenses related to the move. So it makes sense to look for options to help limit further expenses that may occur after the purchase has closed and the buyers have moved into the home. Home warranty plans are one of the options often considered by buyers in this situation. But home warranty plans are not always the best choice for every situation. If you are planning to buy a home soon and considering whether or not to opt for a home warranty plan, here are some options to consider while weighing the decision.
What Is A Home Warranty Plan
Defined as a service contract between the homeowner and a service company, a home warranty plan is designed to offer some protection against unexpected costs for repairing or replacing major appliances and components in the home. Warranty coverage typically includes:
Kitchen and laundry appliances
Major systems, including HVAC, electrical, plumbing, and water well pumps
Hot water heaters
Swimming pools, spas (this coverage is often optional or at additional cost)
Home warranty plans only cover appliances, components, and systems that are in good working order at the time the home is purchased. In addition, actual coverage amounts may differ and deductibles usually apply to each claim.
Who Supplies A Home Warranty Plan
Home warranty plans are an optional purchase and can be made by either buyers or sellers. Buyer coverage under a home warranty would typically begin at closing and continue for one year, at which time the buyer can pay a premium for another year and extend the coverage, year by year. Sellers can also buy a home warranty plan for the buyer as an incentive. In some cases, sellers are given a limited period of free coverage during the listing period, to encourage them to purchase coverage for their buyer after the home sells.
When Should Buyers Opt For A Home Warranty Plan
Home warranty coverage typically costs between $300 and $600 annually. Depending on whether the purchaser chooses basic or more comprehensive coverage, this annual cost may not be worthwhile for some buyers. In most cases, buyers who are purchasing a new or like-new home may not experience enough repair or replacement issues to benefit from a home warranty plan.
On the other hand, buyers who are purchasing an old or distressed home may find that the cost is reasonable compared to the increased risk of an appliance, system, or component failure. Home warranty coverage may also be well worth the cost if the home being purchased:
Has been vacant for a significant time.
Has undergone recent renovations or repairs of questionable or unknown quality.
Contains older appliances, systems and components that no longer have coverage under their manufacturer's warranty.
Received a poor inspection notice and the seller offers to pay for a home warranty to help satisfy some of the condition issues.
How Does A Home Warranty Work
Most home warranty providers give the insured homeowner a number to call to report a covered issue. Once the issue has been reported, the home warranty company will arrange repair or replacement through an approved repair contractor in the area where the home is located. While home warranty companies strive to offer their customers prompt service, home owners should be aware that it can take one or more days for the repair or replacement to be handled. Each claim usually requires a deductible payment of $100 or more, depending on what the claim involved.
Common Pitfalls of a Home Warranty Plan
Whether they come as part of the contract negotiations when purchasing a home or are purchased as "insurance" against the what-ifs, home warranties are only useful when the policy-holder understands all aspects of the program. There can be a few pitfalls that should be considered before purchasing or claiming on such a policy. These include:
Loopholes in the contract - Contracts are often written with loopholes or tricky wording that protects the warranty firm from making larger repairs and could leave homeowners out in the cold if a serious issue occurs. Homeowners may seek help from organizations like Schmidt & Clark if they feel that the loophole is potentially going to harm them financially in the long run.
Lack of regulation - In some states home warranty companies are not regulated like an insurance firm would be. This may mean that a policy holder has little recourse if they are unhappy with the results of a claim.
No choice in contractor - Probably the number one pitfall is that with many home warranty programs there is not a choice in what contractor completes work on the home. This can mean allowing a worker that is less-than-desirable or even untrustworthy into the home.
For even more information about home warranty plans, including how to find this coverage, buyers should speak with their real estate professional. Their agent can help them consider the cost in comparison to potential benefits before making a final decision. Agents can also help buyers negotiate successfully with sellers to provide this coverage in certain situations.