Buying a Home With a Septic System
Posted by Ryan Tollefsen on Wednesday, January 30, 2019 at 11:25 AM
By Ryan Tollefsen / January 30, 2019
Comment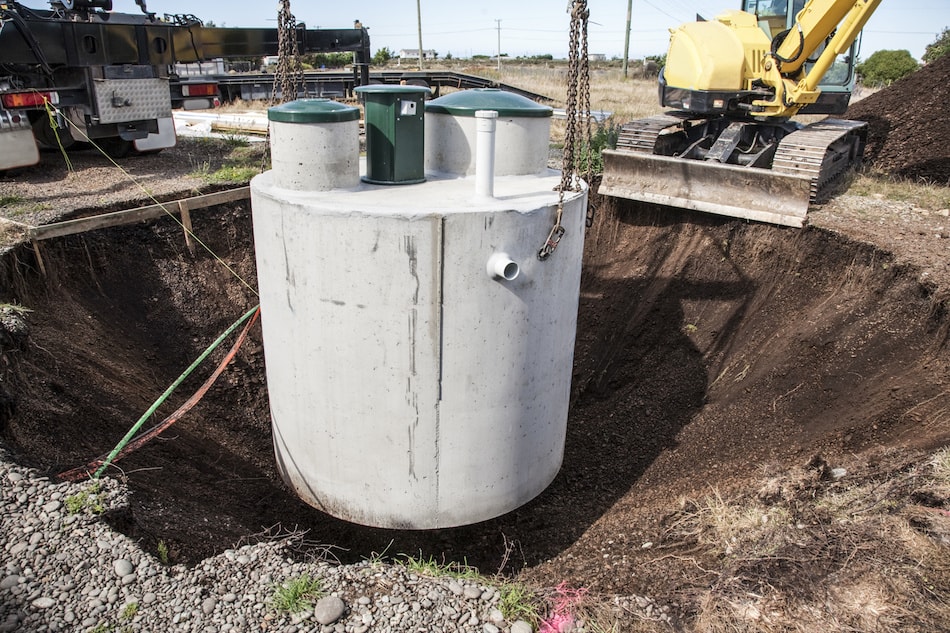 For home buyers who have never lived in a home served by its own on-site septic system, the thought of buying such a home may sound challenging.
In actuality, however, on-site septic systems that have been properly installed and correctly maintained are clean, odor-free, and surprisingly efficient and cost-effective to operate. If you are in the market to purchase a home and are considering one served by its own on-site septic system, the following information will help you understand how they work, as well as how to recognize potential septic system issues as you view and compare homes on the market.
Understanding the Basic On-Site Home Septic System
Most urban and suburban homes are connected to a large sewage collection and treatment network consisting of miles of interconnecting pipes. While efficient, these systems generally connect to each home via a waste pipe the runs from the home through a network of larger pipelines until it reaches a waste treatment facility. This service requires occupants of the homes served to pay a significant usage fee each month in order to maintain service.
In contrast, homes with their own on-site septic systems require no monthly usage fee because the sewage is collected and cleaned using the natural filtering power of the earth, comments zero-waste activist from the EscapeWaste.com green living blog.
Most on-site home septic systems are made up of three basic parts:
the waste pipe that collects sewage and waste water from the home and delivers it to the septic tank
a septic tank, usually made of long lasting concrete, polyethylene plastic material, or metal
a drain field with specifically designed lateral lines to allow effluent from the septic tank to seep out into the surrounding soil and be naturally filtered by the soil
When properly sized to fit the needs of the expected number of occupants in the home it serve, on-site septic systems rarely need more than a periodic pumping of the tank to stay in good working order.
How to Recognize Potential Problems
Because most septic system components are below ground, it may be difficult for an untrained person to see clues that might indicate a problem. There are, however, a few notable issues to keep in mind when looking for your next home. These include:
damp or wet soil in areas over or near the septic system, waste pipe, or drain field, especially when the soil in the remainder of the area seems dry
a detectable, unpleasant odor when walking near the location of the septic system
liquid sewage or effluent pooling on the ground or flowing onto an adjoining property
signs of previous or frequent excavations in the soil near or over the septic system
In addition, prospective home buyers should be wary of purchasing a home where the septic system is located underneath a high traffic or heavy use area where vehicles, livestock, or heavy structures, such as backyard swimming pools, sheds, or patios are built directly on top of the septic system. Since septic systems require good drainage to work properly, these high usage areas can cause the soil to pack tightly, interfering with necessary drainage.
Getting a Septic Tank Inspection When Buying a Home
Before you commit to purchasing your new home, it is important to have a septic tank inspection performed. Depending on your mortgage terms and state laws, this step may even be required. You can have your septic tank inspection performed by a skilled professional to learn all about the condition of the system. The inspection process will reveal any parts that have excessive wear or damage. The inspection also tells you whether the system works properly or not.
At the end of the inspection, you will receive a detailed report and estimate for the repair of all septic tank problems found during the inspection. If your septic tank expert finds any issues with the system, it is not necessarily a deal breaker. You can use the information to negotiate down the price or have the current homeowners complete the repairs before the finalization of the sale.
By completing the septic tank inspection process, you can protect yourself from unexpected problems appearing upon buying the home. Your septic tank repair professional will remain by your side every step of the way to ensure this system remains in peak condition year after year.
How to Protect Your Interests
Many rural and suburban homes are served by an on-site septic system in some form or another. Prospective buyers of homes in these areas can feel more comfortable about purchasing one of these homes by taking appropriate measures to protect their interests during the purchase process.
These measures include:
reading seller disclosure documents thoroughly and having their agent relay any specific questions they may have after doing so
making any purchase offers contingent upon a satisfactory septic system inspection performed by a professional
obtaining specific details about the septic system from the sellers, including installation permits and diagrams
asking sellers for detailed information about how often the system requires pumping and contact information so that you can contact the service person who performs this work
Prospective buyers who are unfamiliar with on-site septic systems may also want to discuss their concerns with their real estate professional in detail before beginning to look at homes.