Where to Find the Best Catering in Alaska
Posted by Ryan Tollefsen on Tuesday, March 17, 2020 at 3:04 PM
By Ryan Tollefsen / March 17, 2020
Comment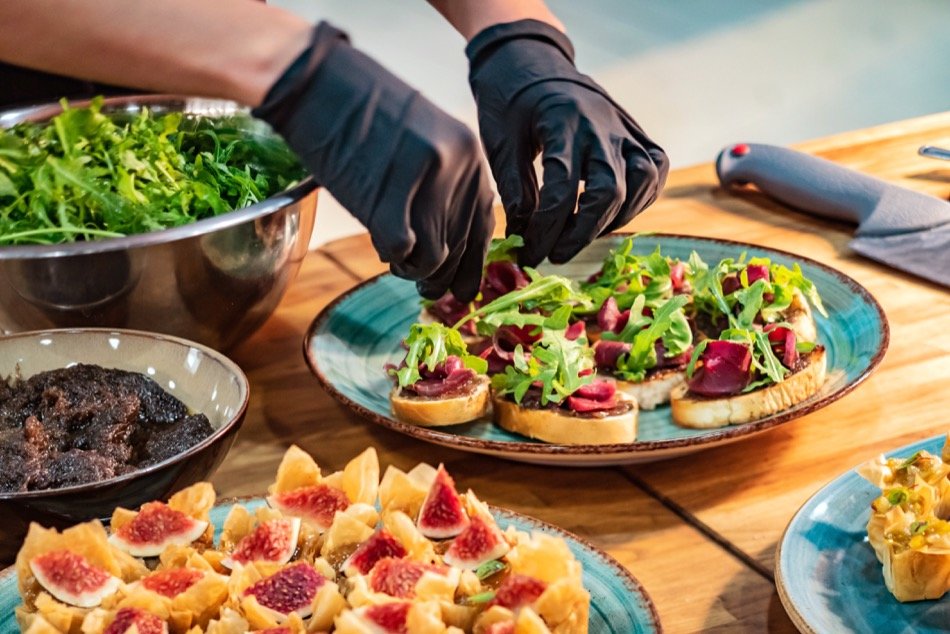 With few major cities and long journeys to surrounding communities, finding catering in Alaska can be a challenge—especially if finding the best cuisine to satisfy your guests is of the essence. To ease any concerns, here are some top Alaskan caterers across the state.
Sis's Café and Catering
Address: Sis's Café and Catering, 5445 Old Seward Hwy, Anchorage
Those in Anchorage seeking fresh, local organic cuisine for a business breakfast, casual luncheon or even an expertly served sit down should consider the extensive menu offered at Sis's Café and Catering. These culinary pros offer delivery of catering as well as full-service options at a location of the client's choosing. Weddings, anniversaries, seasonal parties and events are simplified with Sis's options for providing linens, China service, waitstaff and much more at competitive rates.
Dianne's Wild Fork Catering
Address: Dianne's Wild Fork Catering, 3002 Spenard Rd #205, Anchorage
Dianne's Wild Fork Catering is a premier choice amid Alaska caterers, as they prepare high-quality menus for groups ranging from 10 to 500 in numbers. Promising 'feel good food fresh' cuisine with a touch of elegance, Dianne's prides itself as using sustainable, earth-friendly products, local foods, and customized menu services for clients.
Once a dine-in restaurant known as Dianne's, the company recently transformed their kitchen into a full-time catering center. From gourmet party platters or boxed lunches to fully managed catered events such as weddings, reunions or life celebrations, Anchorage residents give Dianne's Wild Fork Catering top accolades for reliability and menu diversity.
Beefcake Catering
As a new catering company in Alaska, Beefcake Catering is best known for offering five-star foods at highly competitive prices. While based in Anchorage, the cuisine masters will travel as far as 300 miles away to other cities at nominal costs. Custom menus are available as well as a preset catalog of the most popular selections, and most of their foods are locally sourced by small business owners and farmers. Every detail is a priority, as Beefcake Catering aspires to make your event stand out.
Beefcake promises to create an event to remember whether it's a formal affair or a casual get-together. Staff to serve hot foods in addition to linens, plate ware and after-party cleanup are optional. Some unique offerings from Beefcake Catering include graze boards and Friday snack boxes and will even host a good old-fashioned salmon bake at a location of choice—even private homes!
Abby's Kitchen Catering & Bakery
Address: Abby's Kitchen Catering & Bakery, 9109 Mendenhall Mall Road, Suite 4B, Juneau, AK
A rare gem in the capital city to meet residents' need for food in bulk is Abby's Kitchen Catering & Bakery in Juneau. Ten years of experience in the business allows the chefs at Abby's to create not only delicious foods, but to serve them with flair and creativity. Whether the event is casual or formal, the company caters both public and private events with guest attendance up to 1000 people.
With an eye towards shopping local, Abby's Kitchen Catering & Bakery always makes foodstuffs from scratch with regional, organic products. Not to be overlooked are their impressive bakery items and desserts; Abby's even specializes in making opulent wedding and celebratory cakes. Those looking for an all-in-one catering and event management in Juneau or nearby communities will be hard-pressed to find a better option than this impressive company.
Most of these catering companies in Alaska are willing to travel for additional fees, so contact each location before getting settled to comfortably with one option. However, most providers are very amenable to customer's needs and keep rates for traveling competitive.