Where Are the Best Chinese Food Restaurants in Alaska?
Posted by Ryan Tollefsen on Tuesday, July 21, 2020 at 7:24 AM
By Ryan Tollefsen / July 21, 2020
Comment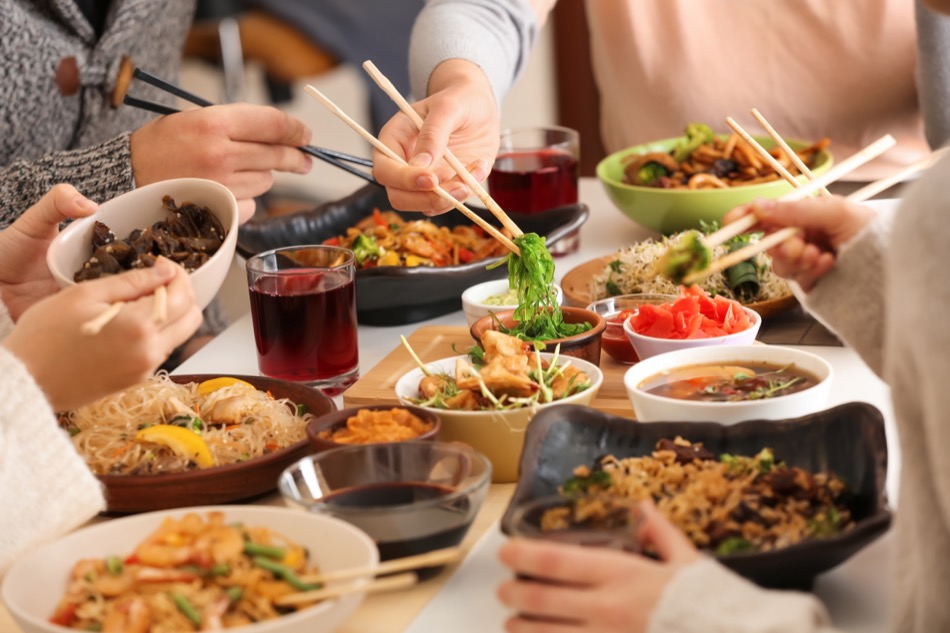 Alaska is known for its beautiful mountains, wild flowers and cold weather. But did you know that Alaska also has some excellent Chinese restaurants? If you're in Alaska, whether that's for a visit, relocating to the state, or you're living there already, there are many excellent Chinese restaurants to grab a bite to eat. Below, we've outlined some of the best.
Charlie's Bakery
Address: Great Alaska Mall, 2729 C St, Anchorage
Charlie's Bakery in Anchorage may look simple on the inside, but people who go there report that the food is always tasty and fresh. Some people call it "truly authentic" Chinese food. Charlie's serves dim sum, sticky rice with Chinese sausage, spicy won tons, ginger chicken, and other delicious dishes. Yum!
Zen Asian Fusion Cuisine
Address: Zen Asian Fusion Cuisine, 431 W Willoughby Ave, Juneau
Zen Asian Fusion Cuisine is known for its beautiful views and delicious food. People who have eaten at Zen Asian Fusion Cuisine also report that the people who run the restaurant, a couple and their two sons, make eating there all the better. Visitors to the restaurant enjoy the cashew chicken and crab rangoon.
Kenny's Kitchen
Address: Tikahtnu Commons, 1118 N Muldoon Rd Ste 125, Anchorage
Kenny's Kitchen serves excellent roast duck, which is not easy to find in Anchorage. People who have visited the restaurant report its good service. Kenny's calls their food "Chinese comfort food" - and that it is. At Kenny's, you can enjoy an affordable and delicious meal.
Seong's Sushi Bar & Chinese
Address: Seong's Sushi Bar & Chinese, 740 W 9th St, Juneau
Seong's Sushi Bar & Chinese is known around town for its excellent sushi, but it also serves very good Chinese as well! If you're with people who just can't decide which kind of food they'd like to eat, Seong's Sushi Bar & Chinese provides an array of options. People who visit the restaurant report the portion sizes are so large that it's easy to save some and eat later.
Jimmy's Sushi Restaurant
Address: Jimmy's Sushi Restaurant, 550 W Tudor Rd, Anchorage
Jimmy's Sushi Restaurant is another excellent example of combining Chinese food and sushi. People who come to Jimmy's Sushi Restaurant say the range of foods (including Thai and Chinese dishes), excellent sushi, and attentive staff keep them coming back for more. Some visitors to the restaurant report that the interior decor is very nice, including ceramic tiles over the sushi bar and beautiful lighting. This is a nice place to take someone on a casual date.
Golden Gate Restaurant
Address: Golden Gate Restaurant, 3471 E Tudor Rd Ste 101, Anchorage
Golden Gate Restaurant serves good food, never seems to have big crowds, and offers wonderful service. This restaurant has a loyal following of locals who will only come to this establishment for their fix of Chinese food.
Oriental Garden
Address: Oriental Garden, 720 Muldoon Rd, Anchorage
Oriental Garden serves Chinese and Japanese food. Service is fast, food is delicious, and portions are always large. The interior decor is nice, making this a good place to go for ambiance as well as a good meal. Portions are large enough that you can share one plate between two people, so it's also affordable. They serve fresh seafood, so if you're looking for a place to get fresh shrimp, Oriental Garden is for you.