Where to Find Coworking Facilities in Alaska
Posted by Ryan Tollefsen on Tuesday, June 2, 2020 at 11:50 AM
By Ryan Tollefsen / June 2, 2020
Comment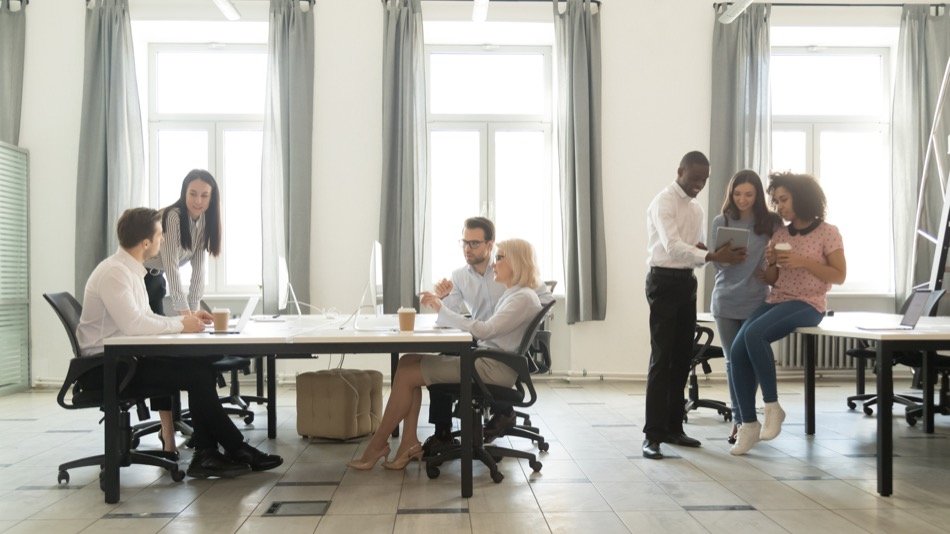 Those seeking an office-like setting where they can work in privacy, collaborate with other innovators, or hold corporate gatherings out of the office often turn to coworking spaces in Alaska. Ranging from fully equipped facilities with posh amenities and extras to more basic coworking provisions, these top companies within Anchorage and Fairbanks can meet most workforce needs.
Alaska CoWork
Address: Alaska CoWork, 205 E. Benson Blvd., Anchorage, AK 99503
Members of Alaska CoWork is where busy people in need of private space, double or multi-person furnished working zones come to get things done with ease. Patrons appreciate that this coworking facility in Anchorage offers rates by the month, week and even for just a day. More than a mere work zone, Alaska Co: Work also offers several educational opportunities for entrepreneurs and tech enthusiasts. Just a few of the amenities offered include:
Free Wi-Fi
Reception and mail service
Technical rooms
In-house design services
In-house cleaning
In-house notary
The Rugged Raven Café (healthy food, snacks and coffee)
For inspiration, there is a glorious seating terrace with mountain views where you can take meals, work on your laptop or just soak in the sunshine.
The Boardroom
Address: The Boardroom, 721 Depot Drive, Anchorage, AK 99501
The Boardroom is conveniently located in downtown Anchorage and serves a sizable community of passers-through, students, business strategists and those looking for private meeting and boardrooms. As a world-class coworking facility, this is the perfect place to find inspiration for that next major project—or even a first one. Areas for collaboration with team members are alongside private desks and fully equipped offices for those needing a full-time alternative workspace or place to meet with clients.
The Boardroom is designed to suit all work styles, making it just as amenable for startup freelancers as it is for corporate execs seeking respite from their busy office. They have users covered with high-speed Internet connectivity and offer patrons 24/7 access for the ultimate in scheduling flexibility. Both day passes and discount memberships are offered at The Boardroom.
The HUB
Address: The HUB, 410 2nd Ave, Ste 100, Fairbanks, AK 99701
Those who enjoy working independently but not necessarily alone might not have good focus at home or a coffee shop. Gear up to go to work with fewer distractions at The Hub in downtown Fairbanks while having all the amenities needed for a successful and productive day. In addition to fast Internet, open, private and shared seating spaces, a kitchenette, and office supplies galore, relaxing yoga classes are available onsite.
Cement a new future or propel a business with a focused coworking collaboration at The Hub through entrepreneurship and lifestyle workshops. Connect with like-minded folks, take a break at the coffee and brew bar, or have some fun at their onsite after-hours music and gaming community center. Check out this Alaskan coworking space for a few days or on a month-to-month basis through their 'pay when you work' membership.
With these superior options for coworking spaces in Alaska available to offer quiet or group meeting facilities, your office can literally be a full-fledged operation without the need for partners, a long-term lease or buying expensive equipment.