Does Your Alaskan Home Need New Windows?
Posted by Ryan Tollefsen on Wednesday, January 23, 2019 at 3:51 PM
By Ryan Tollefsen / January 23, 2019
Comment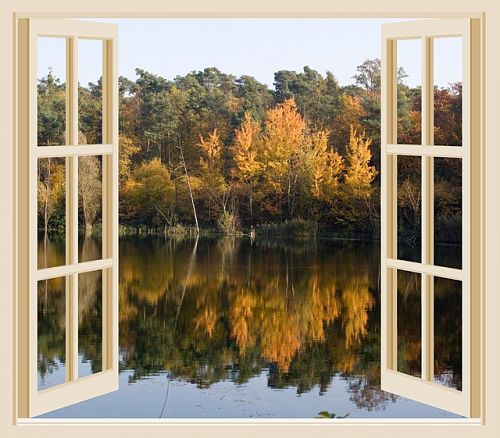 Winter came and went a long time ago, and you've opened all the windows to air out your home for a spot of spring cleaning Chances are you've taken for granted your windows ? these essential home structures, especially in Alaska. While you probably won't need to worry about them for awhile, it never hurts to give each one a quick once over to make sure you don't suffer this winter.
You Can't Open or Close Your Windows
It's awful when you need to fight with anything in your home. When it's your windows, with all that glass and the security problems a broken window can present, it's even worse. Sure, a firmly closed window isn't going to let drafts through, but it's also not going to improve the quality of your life or the value of your home.
You Can't Get Your Windows to Stay Open or Stay Locked
Windows are a safety feature of your home. If you can't lock your windows shut (especially when you are away for vacation), you might just run into problems you don't want to deal with. And windows that don't stay open are a danger to anyone in the house. Just imagine when one slams down on your ? or your child's ? tender fingers! Ouch!
You Feel Drafts or See the Condensation
There's only so much you can do when your windows expose your family to drafts. And, apart from installing new windows, all of them are temporary measures. A much more severe issue is the condensation on the inside of your windows. This quickly leads to mold or the weakening of your window frames as a whole. If you spot this – or any ice on the inside of your windows, you shouldn't wait until autumn to replace these structures.
And, of course, if you have old windows and exorbitant heating and cooling costs, new windows are investments you can make in your home. If you plan on selling, new windows may just give you a return on your investment by adding value to the home (call us and we'll let you know). And, this might be the best time of the year to get it done.
Visible Signs Your Windows Need Maintenance
There are many signs that your home's windows need to be replaced. Some of these signs include:
The windows are rotting. Rotting wood means that the windows were not cared for properly, and over many years, the wood became soft.
The windows were not good quality when they were installed. Sometimes windows need to be replaced earlier than anticipated because they are not energy efficient and were not designed to last a very long time.
The windows do not look good with the home. Windows are an important feature in any home, so if they don't look right, many homeowners will choose to replace their windows.
The windows will cost more to fix than they would to replace. Sometimes very old windows need more repairs than is worth making in order for them to stay functional.
Many homeowners find it difficult to determine whether or not it's time to replace their old windows. For this reason, many homeowners will contact a window contractor for an evaluation. Getting the home evaluated by a window contractor is an excellent way to determine the state of your windows and whether or not a replacement is necessary.