Where Are the Best Fine Dining Restaurants in Alaska?
Posted by Ryan Tollefsen on Wednesday, July 15, 2020 at 5:40 AM
By Ryan Tollefsen / July 15, 2020
Comment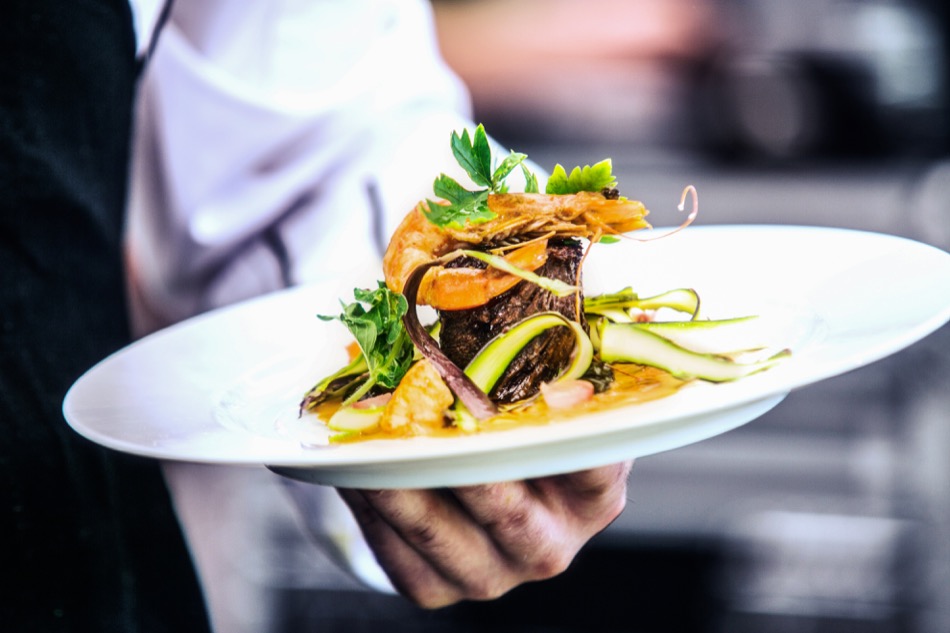 Life in the vast wilds of this rugged state doesn't mean there is a lack of fine dining restaurants in Alaska. Many are secluded, which allows for pristine views and privacy, and many offer rooms for an overnight stay as well. Here are some top choices for high-class dining for Alaskans and visitors with a craving for refined fare.
The Crow's Nest at the Hotel Captain Cook
Address: Hotel Captain Cook, 939 West 5th Avenue, Anchorage, Alaska, 99501
While soaking in the views of downtown Anchorage from a cozy seat at The Crow's Nest inside the Hotel Captain Cook, guests are treated to a fine dining experience like no other. Classically trained culinary experts use gifted hands and their flavor-filled imaginations to create gourmet French cuisine that melts in the mouth.
On the menu, expect to see local seafood like fresh scallops and carefully prepared prime cuts of aged beef and local game meats. A house favorite is the elk loin with parsnip purée in addition to the juicy steaks and hand-crafted sides and desserts. Reservations are recommended, and don't forget to book a room at the historic Hotel Captain Cook to top off the evening.
Gustavus Inn
Address: Gustavus Inn, 1270 Gustavus Road, Gustavus, Alaska, 99826
You know you're in for a treat when a bush plane ride is part of the culinary experience, and that's just what Gustavus Inn in Gustavus, Alaska, has to offer. Situated in the heart of a National Park 40 miles outside of Juneau, this inn and restaurant is one of the most satisfying dining experiences one can ask for.
Book a room in the historic home and traverse over to the dining room for fresh crab and salmon harvested the very same day in the nearby strait. While the setting is rural and filled with gardens and rarely seen views, the food is far from basic. Having been recognized for excellence by notable reviewers and publications, Gustavus Inn delights patrons from all around the world.
The Homestead Restaurant
Address: The Homestead Restaurant, 55829 East End Road, Homer, Alaska 99603
American classics and fresh seafood are perfectly presented at The Homestead Restaurant in Homer, Alaska. Tucked away deep in the frontier, this tiny town has been home to The Homestead Restaurant for five glorious decades. Crab cakes, freshly shucked oysters and local fish delight seafood lovers, but there are ample meat and vegetarian options for those looking for something more classic. Unless you're a local, consider booking a room in town to enjoy the region's full splendor during the summer.
Sakura Asian Bistro
Address: Hotel Alyeska, 1000 Arlberg Avenue, Girdwood, Alaska 99587
When in the Girdwood community, don't miss the opportunity to satisfy fine dining cravings at the elegant Sakura Asian Bistro. Professionally trained sushi chefs by far make the most notable creations in the entire state with evolved infusions of traditional ingredients and Alaska's finest seafood. Pair up meals with sake, specialty cocktails and unique wines that complement each dish. Book a room at The Hotel Alyeska onsite for an overnight stay at this world-renowned property.
Ginger
Address: Ginger, 425 West 5th Avenue, Anchorage, Alaska, 99501
Guests always feel a bit spicy after a visit to Ginger, where fine foods and top-notch service meld into the ultimate dining experience. Asian influences dominate, but Ginger also offers popular seafood dishes and unique lettuce wraps, sushi rolls and soups. There are ample wine and sake options, and the menu also boasts several local microbrews that bring forth the best of the region. Open for breakfast, lunch and dinner, Ginger offers dine-in and carryout service in Anchorage.
The best fine dining in Alaska awaits, but be sure to make a reservation and call ahead to confirm the changing seasonal hours.