Helping Your Parents Sell Their Home & Downsize
Posted by Ryan Tollefsen on Monday, December 10, 2018 at 1:43 PM
By Ryan Tollefsen / December 10, 2018
Comment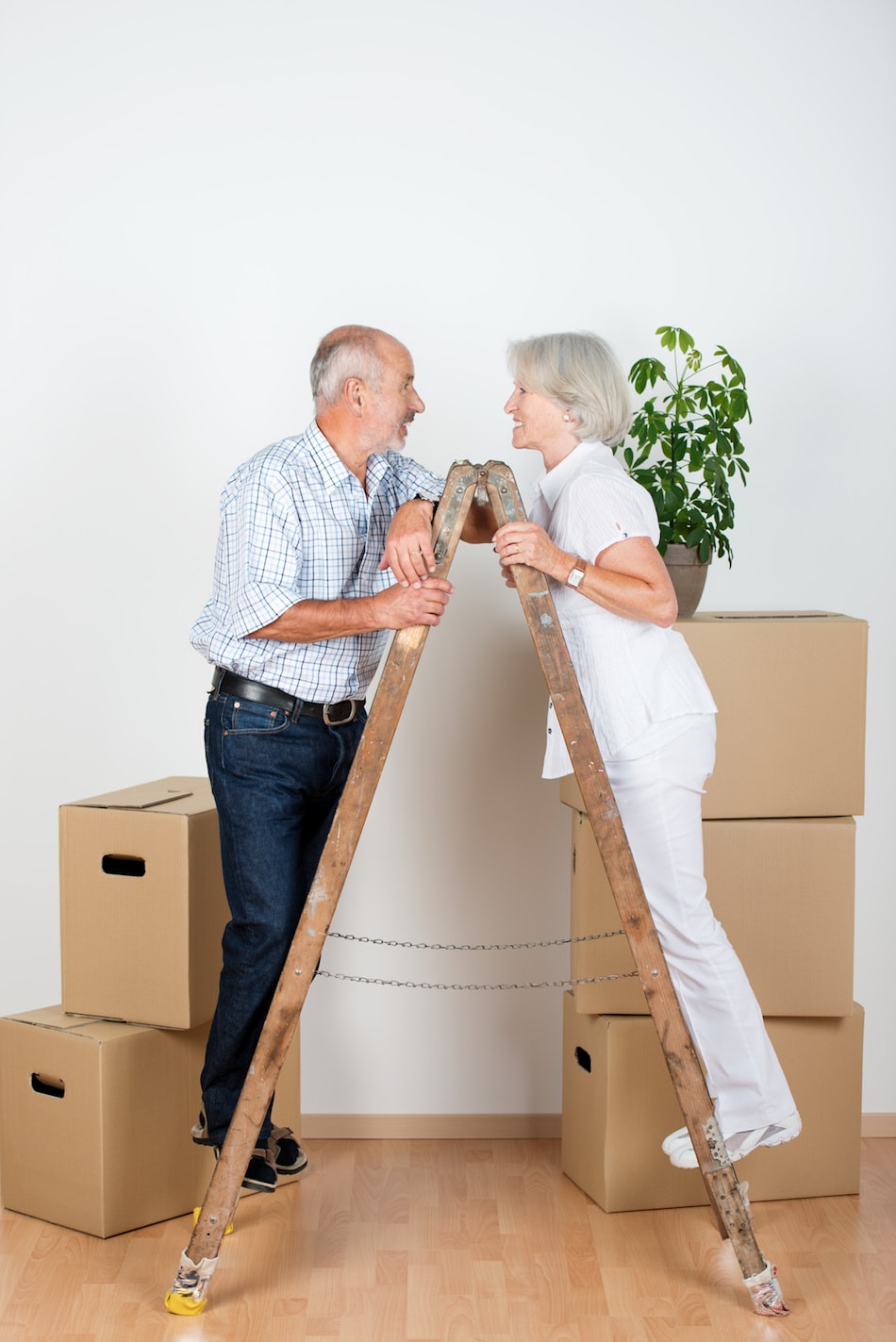 Being an adult is not always easy. In fact, it can be downright difficult, especially when you find yourself tasked with doing something that is both emotionally and physically demanding, such as helping aging parents sell the family home where they may have lived for several years or decades.
This task can be even more difficult in cases where parents have special considerations that narrow their viable housing options. If you have been given the task of helping your parents sell their home and downsize or move into a new home, assisted living, or a nursing home (Fairbanks, Alaska has some great options), these tips can help you make the process more streamlined and less stressful for both you and your parents.
Determine the End Goal Before Beginning
If your parents have lived in the home for many years, the prospect of selling it and moving into an unknown home can be a tough transition. In many cases, these fears can be alleviated by determining where the parents will be moving to and taking steps to get them acclimated to the new space as early as possible in the process.
If possible, allow them to tour their future home or complex and become familiar with the benefits they will enjoy when living there. By helping elderly parents visualize their future home in this manner, many of their fears will be dispelled and the entire process can become much easier for all concerned.
Distribute Heirlooms as Part of the Downsizing Process
Another point of distress for parents who are preparing to downsize is the realization that they will not be able to take all of their cherished possessions with them. A good way to help parents overcome these feelings of loss is to encourage them to consider distributing family heirlooms, collectibles, and treasured mementos to family members, relatives, and friends as part of the moving process instead of waiting to do so later on.
By gifting these special items, they will be able to experience the enjoyment the recipient feels and know that their special items will be lovingly cared for by a new generation.
Suggest Holding a Yard Sale
Having a yard sale to dispose of items that will not be needed in the new home but are still in good condition is a good way to empower your parents and make them feel more included in the process of downsizing and moving. If possible, allow them to help price the items and handle the duties of selling to the customers who attend. Doing this will help them feel more in control of their situation while still helping to remove many of the excess items from the home.
If your parents prefer, another good option for disposing of all types of excess items, including household and kitchen ware, books, and clothing is to donate them to a local charity. Many of these entities or organizations will pick up the items being donated and also provide your parents with a receipt for tax purposes.
Handle Repairs and Renovations After the Home is Vacant
Repairing the home or making any needed renovations to improve its marketability can be noisy and upsetting to your parents while they are living there, especially if they have a strong bond with the home.
To make these necessary improvements in a less stressful manner, consider moving your parents into their new home well before the work begins. Taking this step to vacate the home in this manner will not only help prevent unnecessary stress for your parents, it can also shorten the time frame for and lessen the expense of the repairs or renovations that will be made.
Find the Right Real Estate Professional
In addition to your help, your parents will also need the assistance of a well-qualified real estate professional.
To make sure that they (and you) receive the most accurate guidance and attention to the specific needs of this type of transaction, be sure to help your parents select an agent with the qualities they will need, including:
proven experience or special training in handling the needs of senior real estate clients
excellent references from clients whom they have recently assisted
a policy of promptly responding to their client's calls, emails, or texts
a successful track record of selling homes in the same area as your parent's home
a pleasant personality that your parents feel comfortable working with
How to Shop for an Age-in-Place Home
With the home cleared out and a new home to age in place on the horizon, there are a few amenities and conveniences that buyers should be looking for. Accessibility to the entrance and mobility throughout the home are two priorities. A no-step entry such as a ramp is recommended in addition to having a front door threshold lower than a half-inch high. Entry doors and interior doors should be 36-inches wide to accommodate wheelchairs and walking devices. Consider a home with and open floorplan that features low-pile carpeting or wooden floors to ease mobility.
Seniors will want to have one lower floor-level accessible bedroom and bathroom, and for two-storied homes a chair-lift on the stairs is an excellent feature. Bathrooms should feature no-slip devices such as grab bars near toilets, showers and tubs. Within kitchens, allow for five feet of turning space, and consider lower level cabinet storage additions for easy access to pots, dishes, spices, etc. Another feature of age-in-place dwellings is smart home technology that allows seniors to adjust temperature,lock doors, adjust lights and enjoy the peace of mind that accompanies having a smart home security system.
When looking for the right Anchorage area real estate professional, try to schedule interviews with them before making a final decision. By having your parents take part in the interview process, they will be able to choose the agent they feel most comfortable with, helping to remove even more of the stress they may be feeling in regards to selling their home.