Saving For a Home Down Payment
Posted by Ryan Tollefsen on Monday, September 24, 2018 at 7:11 AM
By Ryan Tollefsen / September 24, 2018
Comment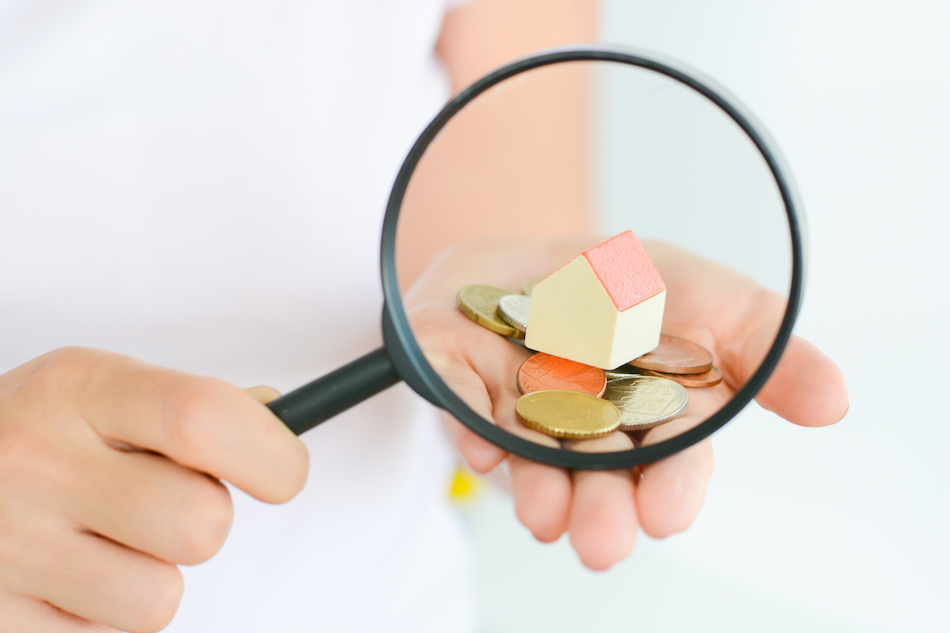 Down payments can be scary, especially for first time home buyers. 20 percent of the home's total value is the standard for a down payment, with some variations, but even on a $200,000 home, that still comes to a $40,000 down payment. A down payment can seem like a lofty goal, but here are some strategies for buyers to start saving that don't involve giving up coffee and avocado toast.
Buy Generic and Store Brands
Many large chain stores offer their own store brands as alternatives to name brands. These store brand products are often very similar to their name-brand counterparts, and they're often far less expensive.
This doesn't just apply to cookies and paper towels, though. Many over-the-counter medicines, like pain killers and eyedrops, also have store brand alternatives that are just as effective but cost a fraction of what the name brand drugs do.
Use Public Transportation
Not everyone can live in New York City and have access to subways, but most cities have buses where people can buy monthly or yearly passes to save on the fare cost. Taking the bus to work and school can reduce money spent on gas.
But while public transportation can be convenient, it isn't suited for everything. Keep the car for errands that require transporting a lot of things, such as grocery shopping, and enjoy the feeling of not having to fill the gas tank nearly as often.
Plan Meals Weekly
Taking some time to sit down and plan meals will help reduce the money spent at the grocery store because it cuts out unnecessary buying. Likewise, it also helps reduce waste from food going bad before it can be used, and on top of that, eating at home is often cheaper than eating out.
Additionally, buying soft drinks or alcohol while eating out can easily boost the meal's bill. Depending on the restaurant, one soft drink can cost up to $3, while one glass of wine can cost half of what an entire bottle would be from a grocery store. Ordering water is free, and those saved dollars can add up quickly.
Check Out the Local Library
Contrary to popular belief, libraries aren't just for checking out books. These days, libraries have everything from music to video games, all available to borrow for free. Why spend $26 on a hardcover novel when it's sitting on the shelf at the library at a 100% discount?
Cancel What Isn't Being Used
Nowadays, there are so many different options for watching television that many people have subscriptions to services like Netflix and Hulu on top their normal cable. If this sounds familiar, think about canceling the ones that don't get used very often. For internet streaming, this can save around $12 per month, and even more for cutting cable.
Shop Around
Finding deals is easy thanks to the internet. Whether shopping for clothes, a new phone, or anything, it's easy to find online coupons and sales to get the best deal.
Pay With Cash
It can be difficult to have an accurate idea of what's in a bank account after a long day of running errands, but buyers will always know how much money is in their wallet. Paying with cash can give buyers a better idea of exactly how much they spend that just isn't possible with a credit card.
Other Down Payment Options for Homeowners
Even after saving, sometimes it can be impossible to save a full 20 percent for a down payment. Consider some of the following loan options for a lower down payment on an Alaska home.
No-Down-Payment Loans
If you are a current or former member of the United States military or the spouse of a deceased member, you may qualify for what is one of the best loan programs in the country, offered by the United States Department of Veterans Affairs. The VA doesn't grant the loan, a conventional lender will do that. Instead, the VA offers a guaranty making the lender far more likely to trust borrowers with less-than-perfect credit and no down payment.
If you qualify, you also won't have private mortgage insurance (PMI) tacked onto the loan, saving you a significant chunk of money every month. There is a VA funding fee that you'll need to pay and that amount varies, according to certain conditions.
We're happy to refer you to one of our lending partners who can fill you in on the details about the VA home loan. There is also no mortgage insurance requirement, which saves you money on your monthly payment.
The U.S. Department of Agriculture (USDA) also provides home loan programs, one that is similar to the VA loan in that it offers a guaranty to the lender and another that is a direct loan from the USDA. Both loans have no down payment requirement. The catch is that you must buy a home in an area that the USDA considers rural and the home must be "modest," meaning it contains no extra bells and whistles, such as a swimming pool.
Down payment assistance programs offered by various government agencies can go a long way toward helping you buy a house in Alaska. Here in Southcentral you may qualify for help from Alaska Housing Finance Corporation. Several organizations offer help with closing costs as well.
Low Down Payment Loans
Most homebuyers are familiar with the home loan program offered by the Federal Housing Administration, or FHA for short. It is, in fact, the most widely used loan program by first-time homebuyers. Down payment requirements range from 3.5 percent to 10 percent, depending on how your finances look and the lender's requirements. You will be required to purchase PMI and, unlike a conventional loan, you must continue paying the premium for the life of the loan.
If your credit score is at least 620, you agree to take homeowner classes, completely document your assets, income and debt and you can pay for PMI, you may qualify for a Fannie Mae or Freddy Mac home loan. These have a 3 percent down payment requirement
Saving for a down payment may seem daunting, but it doesn't have to be difficult. On top of regular saving by putting aside money from paychecks, a few simple lifestyle changes can go a long way when it comes to watching those savings grow.