Home Pricing Strategies: How to Get an Accurate Market Value Estimate of Your Home
Posted by Ryan Tollefsen on Tuesday, September 25, 2018 at 7:47 AM
By Ryan Tollefsen / September 25, 2018
Comment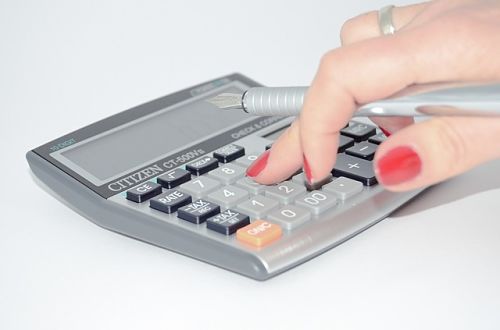 When you start thinking of selling your home in Anchorage we're willing to bet one of the first questions you'll have is "I wonder how much it's worth now?" It's only natural. After all, the housing market debacle is still not far enough behind us that we feel completely relaxed about our home equity and how much we've regained.
For informational purposes only. Always consult with a licensed real estate professional before proceeding with any real estate transaction.
How Much is Your House Worth
There are several ways to figure out, at least roughly, what your home is worth on today's Anchorage real estate market. The most reliable (because your buyer's lender will require one) is with a professional appraisal. Be aware that appraisals in Anchorage cost between $300 and $500 depending on the company.
Experienced real estate agents typically match or come quite close to an appraiser's value and our services are free of charge. Why? Because we're hoping that you will choose to list with us when you decide to sell your home. No, there is no obligation on your part to use us, but the hope is there when any agent supplies you with a Comparative Market Analysis (CMA).
Potential Pitfalls in Self-Pricing Your Home
We don't recommend that you use the automated online home value calculators. Remember, real estate is always local and there is simply no substitute for experience in the city and in the neighborhood. Who knows what homes are selling for better than local real estate agents? Who may be in the know about why a particular home sold for more or less than it should have? Yup, real estate agents and, I might add, neighbors sometimes do as well (which is why we speak with them if we notice such a sale when looking at recent neighborhood home sales).
In fact, a local real estate agent, familiar with the area, can sometimes even provide a professional appraiser with information that may increase a low appraisal.
External Conditions That Can Affect Your Home's Value
No matter how well you maintain your home, outside factors may influence the amount of money you get for your home when you sell. Let's take a look at three of these.
Market Conditions
Housing market conditions vary and they can change quickly. If the Feds decide to raise interest rates, lenders may jump the gun and raise mortgage rates as well. When that happens, many first-time homebuyers get locked out of the market. When the buyer pool shrinks, yet the inventory of available homes remains the same, a buyers' market occurs. Supply and demand at work; home prices typically take a tumble.
Neighborhood Changes
Homeowners typically don't keep abreast of local zoning changes but homebuyers and their agents do. A new power plant or city dump built in a community will bring down nearby home values by as much as 7 percent, according to Mandi Woodruff, writing for Business Insider. You may lose up to 12 percent of your home's value if a sex offender moves to the neighborhood. Foreclosures, bad neighbors and fracking are just a few of the other neighborhood changes that will impact how much you get for your home when it sells.
Your Listing Agent's Experience
It takes experience and familiarity with area home sales to effectively determine a home's market value. Hire an inexperienced agent, or one that works only part-time and you may end up underpricing or overpricing your home – both are equally detrimental to your pocket book. Underprice your home and you leave money on the table; overprice it and your home may sit on the market so long that you end up taking an offer for less than market value.
Interview at least three real estate agents before settling on the one you'll choose to list the home. Ask to speak with former clients, inspect the agents' marketing plans and ensure that the one you hire makes enough money to fund a robust marketing effort.
While determining a home's current market value isn't comparable to rocket science, it does require experience, and lots of it. It also requires knowledge of the history of an area's housing market. Feel free to contact us at 907-360-1600 if you'd like a free determination of your Alaska home's value. No strings attached ? we promise!
For informational purposes only. Always consult with a licensed real estate professional before proceeding with any real estate transaction.