Tips for a Successful Home Showing
Posted by Ryan Tollefsen on Tuesday, October 9, 2018 at 7:21 AM
By Ryan Tollefsen / October 9, 2018
Comment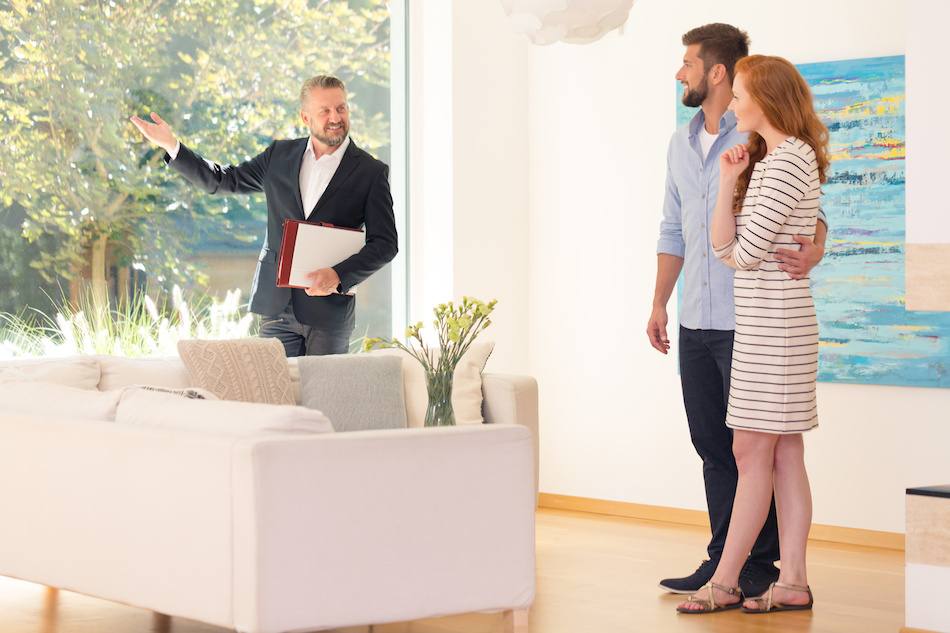 A home showing is successful if buyers who visit leave your property wanting to make an offer. Knowing what buyers want and staging your home accordingly can help make this happen. These tips will help you make your home stand out to buyers.
Make the Porch Inviting
The porch is one of the first parts of your home that buyers will see. Making your porch cozy and inviting can give buyers the immediate feeling that they feel warm and welcome in a space. There are many ways that you can dress up your porch for buyers, including:
Set out something that people can sit on (bench, rocker or chairs).
Place a table near the seating area for drinks, refreshments or a book.
Drape a blanket over the back of the chair, or cushion the chair with pillows.
Add decorations like garland, a basket of fresh cut flowers, a large vase or a plant.
When you're done, the porch should look like a nice spot to sit with a glass of wine and a good book.
Add a Splash of Color at the Front Door
Most prospective buyers begin forming an opinion of the home they are viewing well before they step foot inside, so taking time to make sure the front door area is especially attractive during the winter is a good way to add interest and appeal.
Some ideas for doing this include:
placing potted evergreens on each side of the door or on the porch, deck or patio
using brightly colored, welcoming door mats at all entry and exit points
making sure the front door is clean and that kick plates, door knobs, door knockers, and locks are polished and gleaming
repainting, refinishing, or replacing any doors or woodwork that look weathered, scratched, or unattractive
making sure that porch lights are clean and working for each showing and that ice and snow have been removed from steps, porches and sidewalks
A clean and newly painted front door can encourage buyers that the home has been well maintained.
Capture Exterior Interest With Accent Lighting
During the spring, summer, and fall seasons, most sellers can rely on foliage, flowers, and sunshine to help make the exterior of their homes attractive and memorable, but in the winter these assets are often nowhere to be found. To offset this problem, consider using some creative lighting strategies to add interest and appeal to an otherwise dreary winter landscape.
One might accomplish this by:
outlining sidewalks and paths with the soft glow of solar lights to make them more welcoming and help improve visibility and safety for prospective buyers and agents
using strings of solar lights to adorn porch rails, gazebos or other architectural features to help highlight and enhance them
hanging a few attractive solar lamps from tree limbs or placing them on posts or fences in the darkest corners of yard to help prospective buyers visualize the entire property more easily
Accent lighting can draw buyer interest to attractive features in and outside the home.
Provide Refreshments
Refreshments make wandering around your home more pleasant for buyers. Offer small cookies, crackers, fruit or vegetables and a beverage. Seasonal beverages can be especially effective because they remind buyers about holidays that they could celebrate in your home. Lemonade in summer, cider in fall and wassail in winter are all excellent choices.
When providing refreshments, give buyers napkins, paper cups and a small bin where they can throw away their trash.
Remove Clutter
Clutter can make a home look dark and unclean. Removing clutter can help make your home seem more spacious, lighter and more airy. There are many ways to remove clutter from a home, because clutter may take many forms, including bills, knick-knacks, extra furniture, old clothes, DVDs, magazine subscriptions and so on. Basically anything that you see a lot of in your home can be considered clutter.
Make a move to remove excess in your Anchorage home. Doing this makes your home appear orderly and well-maintained. Avoid the temptation to stuff your closets with your things, as this can give the impression that your home lacks proper storage space. Put items you must keep in a storage unit.
Provide Focal Points
Place a nice focal point somewhere in each room. A bowl of fruit, a plant, flowers or some other centerpiece will give your buyers something to look at when they enter each part of your home. Decorative mirrors work nicely and, as a bonus, mirrors also help make small spaces look larger.
Maximize Interior Lighting
Making sure that the interior lighting in your home is maximized is a great way to help offset some of the gloom of shorter, overcast winter days. To do this effectively, walk through your home while viewing it from the perspective of a potential buyer.
Are the light switches all working correctly? Are there any non-working bulbs that need to be replaced? Are there any dark corners or areas where additional light from a lamp would add brightness?
Taking the time to address these or any other interior lighting issues before showing your home is a good way to make your home look warm and appealing. In addition, make sure that you use the right bulbs for each area and remember to turn on all the lights for each showing appointment so showing agents can focus on your home's best points instead of fumbling for light switches in the dark.
Clean Everything
Everything must be pristine when the home showing starts. Look in all the places where dust can gather: floors, counters, sinks, corners of rooms, and back of the couch. Clean everything with a vacuum, rag, broom or handheld vacuum.
You'll want to start cleaning the weekend before the first home showing, but you'll probably be cleaning right up to a few hours before the showing is scheduled to begin, or possibly sooner, depending on how much forewarning you have before buyers are brought by to view the home. Remember to empty every trash can to ensure there are no unwanted odors. Just before you go, run an antibacterial wipe over every sink faucet and inside every sink bowl, because buyers may need to wash their hands after eating refreshments.
Work With Your Real Estate Professional
Your real estate professional can help you set up for a home showing. Ask for advice in the weeks before your home showing begins. Your real estate professional can point out ways to make your home more appealing to buyers when they come to see you property.