Great Ways to Stage Your Home for an Effective Sale
Posted by Ryan Tollefsen on Monday, October 8, 2018 at 8:44 AM
By Ryan Tollefsen / October 8, 2018
Comment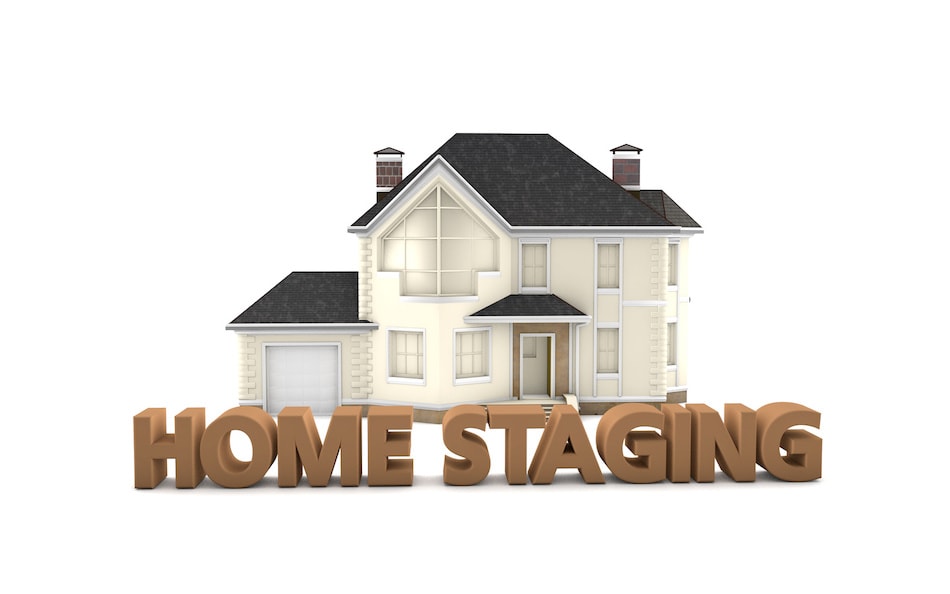 Staging a home for selling is a very important part of getting buyers interested in making a purchase. Sellers want their home chosen over other options, and when they focus on making sure the home looks its best, it's easier for buyers to make that choice. But knowing exactly what to do when it comes to staging a home does not always come easy. Here are five ways any seller can improve the look of their home's interior, so buyers will be more interested in what they have to offer.
Rearrange That Furniture For a More Open Feel
A lot of people have more furniture in their homes than they really need or are using. If you move the furniture around and take some of it out of the rooms, the house will automatically look bigger. That's good news for sellers, because buyers are usually looking for bigger, more open spaces. Some of the furniture can be stored elsewhere, or even sold or donated if the seller does not want to keep it, and the house will look much more neat and orderly without the extra furniture in there. This will give homes an edge im competitive home selling markets like Chugiak.
Make Sure You De-Clutter Everything
One of the best things you can do to stage a home is to de-clutter it. Buyers want to be able to see themselves living there, and that's very hard to do when they are stepping over and around the seller's things, or when countertops and tables have the seller's items all over them. Fortunately, de-cluttering isn't that hard. You can go through everything and put it all away, but if there's no time, it can be placed into bins or boxes and stored in the bottom of a closet, as well. As long as it's not out in the open or just piled somewhere, the house will be have a more attractive appearance.
The absolute worst part of having your Alaska home on the market is trying to keep it clean in case a buyer drops in at a moment's notice. Especially if you have kids, it may seem like you do nothing but pick up, dust and clean. It all pays off in the end, but in the meantime, it's a complete hassle.
Most of our clients are conscientious about keeping the dirty dishes out of the kitchen sink and ensuring the bathrooms are tidy before they leave for work, yet there are several places that most homeowners neglect to clean before or while the house is on the market.
Decluttering the Garage
The National Association of Realtors (NAR) conducted a homebuyer survey and found that more than half of homebuyers want a garage and 86 percent of them want one with storage. Yet most homeowners don't clean the garage before putting the home on the market. How is a buyer supposed to envision all that room for storage if it's currently stuffed full of your belongings? Men, especially, LOVE garages. But they can't envision its possibilities if it's piled high with "stuff."
Sure, it's a big job to clean out years of accumulated clutter but you'll have to do it when you move anyway, so why not do it before the home hits the market? Get rid of the big stuff first and put whatever you'll be moving into storage. Organize anything left to show potential buyers how wonderfully roomy and storage-worthy your garage is.
By the way, be ruthless when deciding what to keep and what to take. If you haven't used an item in the past year the chances are good that you don't need it. Give it to someone who does.
Decluttering the Backyard
The NAR also asked homebuyers to describe the type of lot they wanted and there, in the top five answers, was "one with a backyard." Lucky you if you have one to offer, but is it in "showing" condition? Buyers that want a backyard will walk around it, so pick up the dog droppings and ensure they won't trip over kids' toys. Stage it to make it more attractive. Patio table? Hey, it's almost summer so set it with your outdoor dining ware.
Decluttering the Closets and Cupboards
Yes, potential buyers will open closets and cupboards. No, they aren't being snoopy. They want to gauge the amount of space inside. And, here you thought you were going to shove all your clutter into these spaces. Au contraire! Clean them out. . .organize them. Make buyers drool over your organizational skills.
While you can't make a closet larger in time to sell the home you can certainly make it appear roomier by organizing whatever it holds. First, remove as much as you can and put it in storage. Then, organize the rest. Get the shoes off the floor and onto the shelves or, better yet, shoe racks.
Fold the towels and linens in the linen closet, arrange your kitchen cupboards to make them appear roomier and you're all set.
Put Away Kid's Toys and Pet Supplies
Children and pets can be messy, and picking up after them takes time. By reducing the number of toys and other items your children and pets have in the house, and packing some of those things away for later, the house can be staged more easily. Buyers do not really want to think about the seller's children and pets. They want to think about what it will feel like to live in the house if they buy it. Sellers can give them more of that feel by keeping kid's and pet's toys picked up.
Pack Up All Those Pictures and Knickknacks
The pictures of your family and souvenirs from your travels are great to have around, but not when buyers are coming by. Sellers who are serious about staging will pack those things away to have for their next house, instead of leaving them out for buyers to see. The same is true with a lot of decorations on the walls or tables. Especially if those decorations are very religious or political in nature, it is best to take them down.
Utilize Shades of Neutral
Few things brighten up a space more quickly or cheaply than a fresh coat of paint. While many experts still urge you to go for white as the ultimate neutral, there are sometimes reasons to consider something else. For the past few years, shades of gray have taken the stage as the preferred color in walls, flooring and accents. Even colors like taupe and beige are making a big comeback, and people are seeing them as anything but boring.
If you are worried that your flooring may not accommodate it, you have options. You can easily choose a warmer gray to work with your carpet, tile or hardwood, and you will still be au courant.
Add Some Neutral Artwork and Decoration
There is no reason for the walls to be bare. Adding some inexpensive, neutral decoration to the walls and tables can be a great way to help buyers feel at home in the space. Neutral colors and designs should be used, though, to make sure buyers are not upset or offended by anything in the home. Even though those types of things do not stay with the home, it can still make a buyer feel uncomfortable, and that can mean a lost sale.