Where Are the Best Hotels in Alaska?
Posted by Ryan Tollefsen on Wednesday, February 19, 2020 at 3:08 PM
By Ryan Tollefsen / February 19, 2020
Comment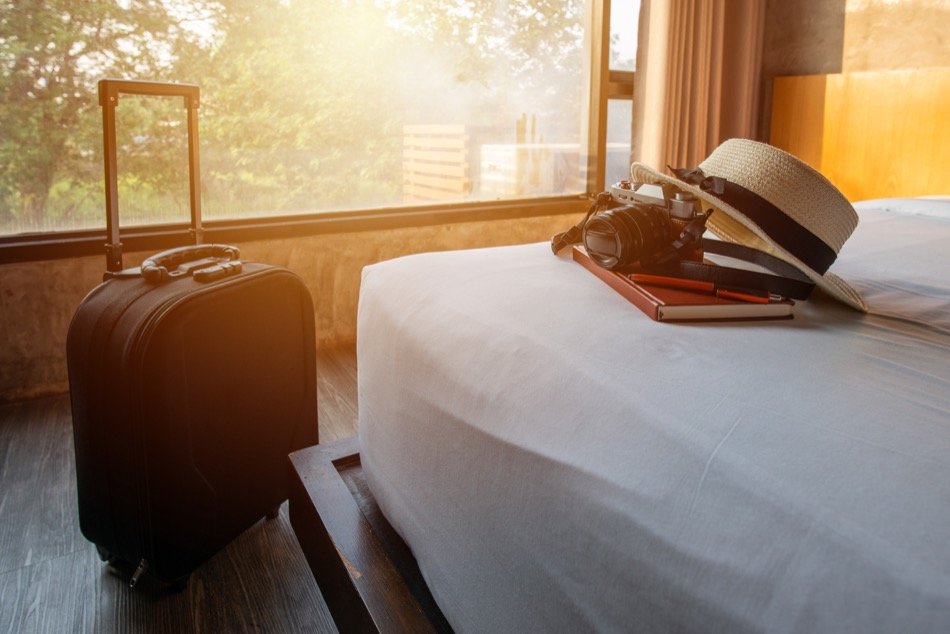 With so many things to see and do in Alaska, from beautiful national parks to iconic museums and amazing food, many people find themselves wanting to visit this secluded state. When visiting, whether it's from a different city, state, or country, often visitors need a hotel to stay at during their trip. If you're looking for a hotel as memorable as the state you're visiting, try one of these 4 must-see hotels to visit in Alaska.
The Sitka Hotel & Restaurant
Address: Sitka Hotel & Restaurant, 118 Lincoln St, Sitka, AK 99835
The Sitka Hotel & Restaurant is a fantastic location to stay overnight for anyone visiting Sitka. This downtown restaurant features stunning mountain and ocean views, as well as a luxury restaurant, a bar, and a lounge for visitors to enjoy during their stay. Rooms in the hotel offer free WiFi and local phone calls, as well as a small kitchenette with a mini fridge, microwave, stove, and coffee maker. Additionally, this hotel's downtown location offers an airport and ferry shuttle for easy accessibility to all important amenities.
Pike's Waterfront Lodge
Address: Pike's Waterfront Lodge, 1850 Hoselton Rd, Fairbanks, AK 99709
Pike's Waterfront Lodge is the perfect hotel for a getaway from civilization. Founded in 1959 in Fairbanks, this hotel has its origins as a restaurant in the homestead of Lloyd Pike after World War II. Now, this hotel boasts 180 rooms and 28 log cabins secluded from civilization with beautiful views over the river and opportunities to see wildlife in the area. Visitors can visit their hydroponic garden or play Bocce ball, golf, or mini-golf. To top it all off, the famous restaurant is still there, too!
Driftwood Inn
Address: The Driftwood Inn, 135 West Bunnell Ave., Homer, Alaska 99603
If you visit Old Town Homer, the historic Driftwood Inn is a popular destination to enjoy beaches with fishing, swimming, and beautiful views. This inn has a long history in Homer, having served as a school, newspaper, taxi service, and boarding house. Now, the inn has 21 rooms, with tiny rooms that have Pullman beds, as well as suites with a range and fridge.
Next to the hotel, the Driftwood also offers deluxe lodges overlooking Bishop's Beach with their own decks and large windows over the mountains and glaciers. A 3-room cottage is also available to rent. Visitors who want to travel with a camper can even stay at their RV lodge on the bluff overlooking the beach.
Anchorage Grand Hotel
Address: Anchorage Grand Hotel, 505 W 2nd Ave, Anchorage, AK 99501
In the heart of downtown Anchorage, the Anchorage Grand Hotel is another great option to enjoy an overnight stay in Alaska. This hotel blends the charm of historic structures with the comfort of modern amenities, providing guests with free WiFi and parking, as well as dry cleaning, laundry, and other useful services. Stop in today for a luxurious stay in one of the most exciting cities in Anchorage.
No matter where you go in Alaska, you're sure to find a hotel with a rich history and memorable aesthetic. Visit one of these Alaska hotels for an overnight stay you won't soon forget.