The Best Dog-Friendly Places to Take Your Dog in Anchorage, AK
Posted by Ryan Tollefsen on Friday, April 23, 2021 at 4:20 PM
By Ryan Tollefsen / April 23, 2021
Comment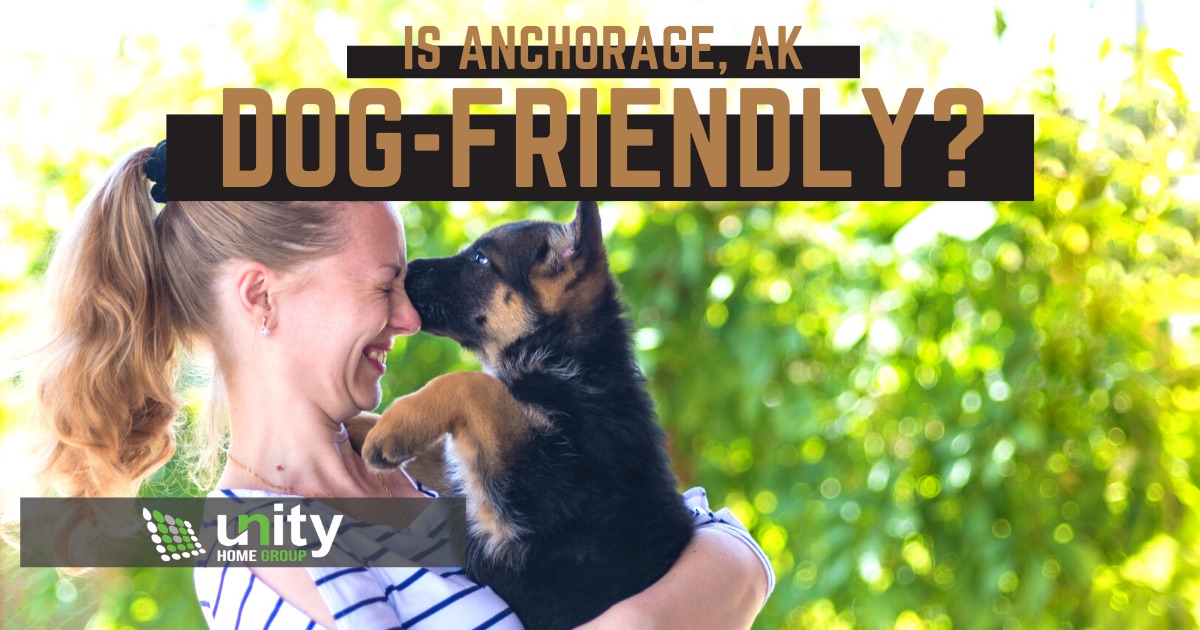 It's not uncommon for the residents of Anchorage, Alaska, to own one or more dogs. Some breeds are kept for mere pleasure, while other dogs may also offer four-pawed transportation via sleds. Canines love the expansive landscapes and the abundance of places they can travel and visit locally with their human companions. From activities, shops, and restaurants to lodging options, Anchorage is extremely pet-friendly! Read on to discover just some of the ways Anchorage is dog-friendly and activities to enjoy with dogs around the city.
Dog-Friendly Activities in Anchorage
Anchorage has plenty of dog-friendly activities around town, from water and exercise play zones to structured classes and competition training.
Alaska K9 Aquatics
Those with energetic pups, pups recuperating from injuries, or pups who need to shed a few pounds can find a low-impact solution at Alaska K9 Aquatics. Water offers 10 times the resistance of land exercises, and their 18-by-35-foot pool is designed just for the enjoyment of canines. Dogs can come here to build muscle, extend endurance, and get a great cardiovascular workout – it's a treat for all visitors.
Alaska Dog Sports
Have a dog in need of professional training or who is developing their skills for athletic competition? A wide range of courses awaits at Alaska Dog Sports, where structured environments and experienced handlers take the reins. Both beginner, intense, and specialty training sessions are available at this dog-oriented Alaska business. Puppy and adult training, various workshops and sessions for nose work, behavior concerns, and much more are available.
Dog Parks & Trails in Anchorage
There are several off-leash dog parks and dog-friendly hiking trails in Anchorage, each with unique qualities and perks for owners and their four-legged friends. These include, but are not limited to, the following parks and trails:
Connor's Bog Dog Park: Located at 5404 Jewel Lake Road near the airport, this off-leash dog park is open to pet-loving hikers, and pets can take a refreshing dip here during warmer months. There are also bikers, skiers, runners, and other athletes here.
Arctic Benson Park: Located at 750 W 31st Avenue, this fenced-in dog park in Anchorage boasts areas open to the public and a separate off-leash zone.
Russian Jack Springs Park: Situated at 801 Pine Street, this spacious park allows dogs and has activities like tennis, soccer, golf, and lighted trail hikes available all year long.
Chugach State Park: Almost half a million acres of ground to explore awaits visitors to one of the country's largest parks. With both groomed and backcountry trails, dogs and people enjoy hiking at Chugach.
Bird to Gird Pathway: This National Recreation Trail spans 13 miles between Seward Highway and Alyeska Highway, where both mountain and shoreline trails await.
Dog-Friendly Restaurants in Anchorage
Even canines love to go out and say "Bone Appetit!" at some of the best dog-friendly restaurants in Anchorage. There are almost two dozen choices that welcome pups and even offer them special treats when they visit. Here are some of the top locally owned pet-friendly dining options around town.
Tommy's Burger Stop: Bring well-behaved canine guests into Tommy's for a traditional American fare feast, including burgers, chicken, finger foods, and homemade desserts.
AK Alchemist: This local coffee shop doles out Alaskan-Mexican fusions for lunch and invites pups to dine with owners on the porch.
Middle Way Cafe: Since 1994, this Anchorage staple has been waking up Alaskans with great coffee, fresh baked goods, and other treats. Intending to use local and seasonal goods, it's only natural that Middle Way would welcome local furry friends, too!
Moose A'la Mode: This breakfast and lunch spot in Anchorage takes excellent care of patrons and pups with an offering of traditional fare, Greek nibblers, hot sandwiches, and salads. Dogs get a treat and a personal water bowl on the porch.
Kaladi Brothers Coffee: For almost 40 years, Kaladi Brothers has been serving the finest Alaskan-made coffee and gladly invites canine patrons to their three Anchorage area locations.
Be sure to call and ask other local eateries about their pet policies, as not all advertise their dog-friendly status.
Pet Stores in Anchorage
Whether locals or travelers need routine or emergency supplies, gear, food, and other accessories for their animals, there are several pet-friendly places to shop in Anchorage, AK. Check out these popular locations around the community to get all the goods needed to show pets how loved they are.
AK Bark
The purveyors at AK Bark love dogs, and the predominant focus on the supplies available here is canine-centric. In addition to traditional food, toys, clothes, and treats, this doggy boutique sells locally made pet supplies and organic treats pups love.
Anchorage Pet Zoo
It's all about pets at the Anchorage Pet Zoo. With a massive array of products to make life happier and easier for pets and owners, patrons can bring dogs into the store and allow them to choose toys while picking up needed goods – even for other animals like birds, livestock, etc.
Alaska Mill Feed & Garden Center
Alaska Mill Feed & Garden Center offers retail and wholesale supplies for pets and animals and even includes a garden center for green-thumb growers. Dogs can shop with their owners here when leashed and well-behaved.
Pet-Friendly Lodging in Anchorage
From traditional motel-style accommodations and elegant B&Bs to rustic cabins, pet-friendly lodging in Anchorage is abundant. Here are some of the most dog-friendly choices from the many options in the area.
The Mountain House / Sheldon Chalet
Looking for a pet-friendly chalet in Anchorage? The three-bedroom Mountain House welcomes dogs and cats of any size without additional fees. Enjoy a full kitchen, spacious deck, large yard, and other amenities amid this unique setting.
The Cabin Guesthouse
While The Cabin Guesthouse is only one bedroom, it comfortably sleeps three and takes up to two doggy guests at no charge. It's fully equipped with posh amenities and includes access to a fenced yard, a game room, and laundry facilities.
Purple Cherry B&B
Another three-bedroom option is the Purple Cherry B&B, where it's only $25 per day per pet. It includes an off-leash backyard area for pups to play.
The Lakefront Anchorage
The traditional-style Lakefront Anchorage hotel only asks for $30 per night for average-sized pets on ground floors. There is a nice relief and running zone that includes disposal areas.
Puffin Inn
The Puffin Inn is a boutique-style hotel with comfortable amenities that cater to humans and pets. While a deposit and a $25 nightly fee are required, this pet-friendly lodging offers free airport shuttle services and other amenities to promote a comfortable stay.
Love Dogs? Anchorage Is a Dog-Friendly City
Whether you live in one of Anchorage's townhomes or the city's condos or are considering a trip or permanent move, don't hesitate to bring furry friends along for the ride—even for daily outings. Between the stunning mountains, incredible parks and exciting trails, and places where pets are welcome, we know that you will find Anchorage to be a fun haven for pets.
If you're interested in making Anchorage your home, contact the Unity Home Group team with eXp Realty at 907-885-3300 to get in contact with an Anchorage real estate agent and discover your Anchorage dream home today.