What Are the Best Italian Restaurants in Alaska?
Posted by Ryan Tollefsen on Wednesday, July 8, 2020 at 7:16 AM
By Ryan Tollefsen / July 8, 2020
Comment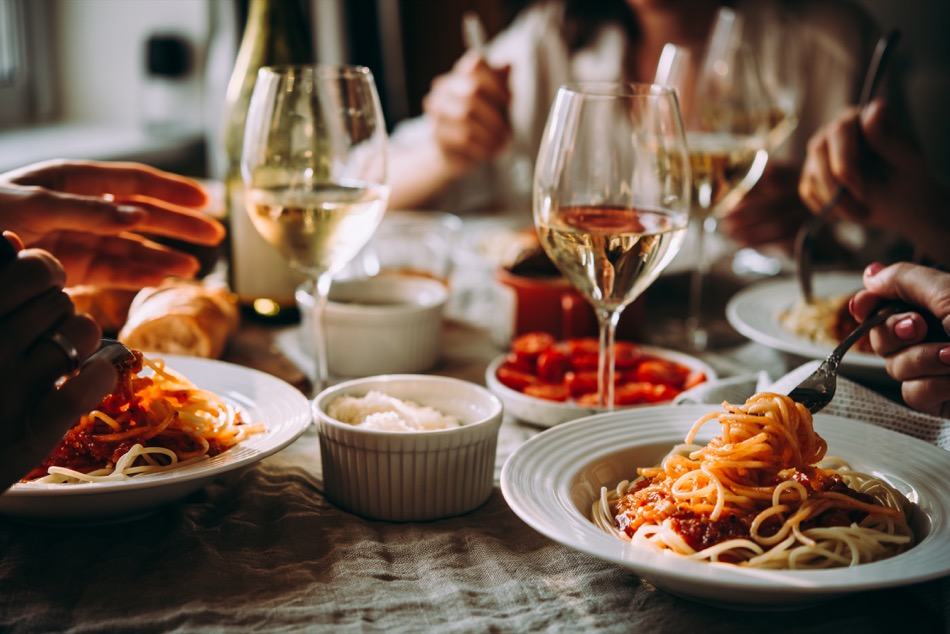 After a day exploring and experiencing the Last Frontier, the best thing to do is enjoy a nourishing, hearty meal. Fortunately, there are many Italian restaurants in Alaska that offer endless plates of pasta, heaping piles of bread sticks and simmering soups that are full of flavor. These restaurants have become a favorite of both local residents and travelers who are visiting the state. These are the best Italian restaurants in Alaska.
Fiori D'Italia
Address: Fiori D'Italia, 2502 McRae Rd, Anchorage, AK 99517
Those who are searching for authentic Italian food in Anchorage do not have to look for it. Fiori D'Italia is a locally owned restaurant that has been operating in the city since 1995, and it is known as the best hidden gem in Anchorage. Diners can enjoy their meal in an intimate and cozy setting, and the menu includes a variety of Italian dishes. The restaurant is open every day for dinner, but it is closed during the month of August. It is a favorite place where locals can go to celebrate a milestone occasion, or to simply delight in a delicious meal.
Evangelo's Restaurant
Address: Evangelo's Restaurant, 2530 E Parks Hwy, Wasilla, AK 99654
Evangelo's Restaurant is the premier Italian restaurant in Wasilla, and it has become known as the place to be in order to enjoy the finer things in life. The interior of the restaurant is reminiscent of a fine dining hall, and it immediately transports its patrons to a place where they feel pampered and relaxed. The menu is known for having a great variety of meals, so everyone can find something they like. It is open for both lunch and dinner.
Originale
Address: Originale, 400 D St, Anchorage, AK 99501
Italian restaurants are often known for serving up delicious dinner entrées, such as spaghetti bolognese or chicken alfredo. However, Originale provides Alaskan residents with an opportunity to enjoy an authentic Italian lunch. This Anchorage café is known for its outstanding sandwiches, which are piled high with toppings and anchored by a sweet, spicy meat. In addition to offering fresh sandwiches daily, this café also has soup and salads on its menu. Located in the heart of downtown Anchorage, it is a popular spot among locals who are working in town and visitors who are exploring the region.
Campobello Bistro
Address: Bering Village, 601W 36th Ave # 10, Anchorage, AK 99503
When a person steps into the Campobello Bistro, they feel as if they have been whisked away from the wilds of Alaska and into a welcoming Italian home. With bright, airy windows and elegant French doors leading to every dining area, patrons can enjoy a private and peaceful meal. Additionally, its menu is filled with Italian specialties, such as fresh pesto pasta or a seafood crepe covered in a sherry alfredo sauce. This restaurant is open for dinner service Tuesdays through Saturdays and is closed on Sundays and Mondays.
Apollo Restaurant
Address: Apollo Restaurant, 229 4th Ave, Seward, AK 99664
Apollo Restaurant is a casual Italian restaurant located in Seward, Alaska. This restaurant features a diverse menu that includes authentic Italian items as well as Greek specialties. It is most well-known for its seafood pastas, which combine fresh seafood that comes from the waters of Alaska with the traditional cooking styles of Italy. In fact, those who love to go fishing in Alaska can even bring in their own fresh catch and have it prepared with a meal by the expert chefs at this restaurant.
There is an Italian restaurant to suit any occasion in Alaska. From fine dining restaurants that offer the perfect romantic setting to casual cafés that make for an ideal lunch stop, people in Alaska can find an Italian restaurant that will satisfy their cravings.