Where Are the Best Lunch Locations in Alaska?
Posted by Ryan Tollefsen on Wednesday, January 29, 2020 at 4:26 AM
By Ryan Tollefsen / January 29, 2020
Comment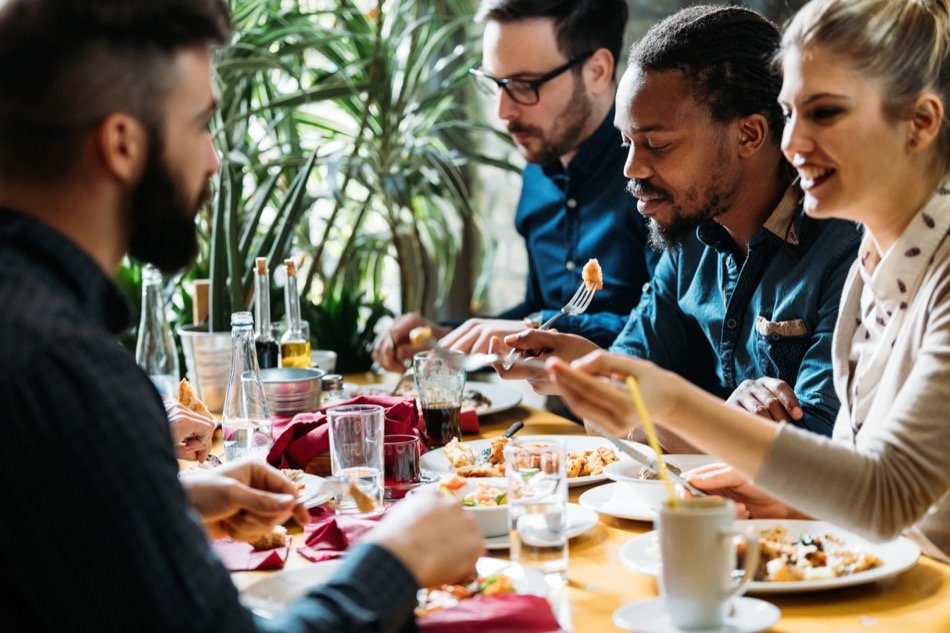 There's nowhere quite like Alaska in terms of local restaurants and interesting cuisine. In the land of the daylight sun, whether you want seafood, pizza, pub fare, or any other type of food, you're sure to find a unique restaurant with meals you won't soon forget. Whether you're a visitor or living here in Alaska, look for one of these best Alaska lunch locations to try today.
Double Musky Inn
Address: Double Musky Inn, Mile .3, Crow Creek Rd, Girdwood, AK 99587
Enjoy southern comforts all the way up north at the Double Musky Inn in Girdwood, which specializes in Cajun seasonings. Dishes like shrimp and sausage Jambalaya, salmon au poivre, and halibut with Creole beurre blanc sauce take on a new kick in this little cabin tucked away in the Alaskan woods. All the seafood dishes are made from fish caught in Alaska, blending the north and the south. If you don't feel like seafood, the Double Musky Inn also serves a variety of steaks, which were the primary dish when the restaurant first opened. The appetizer and dessert options are sure to please, too.
Girdwood Picnic Club
Address: Girdwood Picnic Club, 194 Hightower Rd, Girdwood, AK 99587
The Girdwood Picnic Club is one of the top-rated restaurants in Girdwood. It is open daily for both breakfast and lunch, but its lunch menu takes center stage. Lunch is served from 11 a.m. to 4 p.m., and the menu consists of meals such as jerk shrimp tacos or zucchini caponata. It is a popular choice among those who enjoy a vegetarian or vegan diet, because there are many vegetarian and vegan options available to choose from. This is an awesome spot to grab lunch during a busy day of exploring the city.
229 Parks Restaurant & Tavern
Address: 229 Parks Restaurant & Tavern, 229.7 Parks Hwy, Denali National Park and Preserve, AK 99755
For a restaurant that brings together everything the community has to offer, 229 Parks Restaurant & Tavern is the place to visit. The menu changes frequently to get the most out of the seasonal food to harvest and ensure only the freshest ingredients are used. 229 Parks Restaurant works together with local farmers and artists for its food and decor, fostering the community. Art shows and cooking classes are offered at this restaurant too, which can provide an easy opportunity to meet with and support the locals.
Inlet View Lodge
Address: Inlet View Lodge, 15650 Sterling Hwy, Ninilchik, AK 99639
Anyone who wants to enjoy lunch with the best view in Alaska should head to Ninilchik, Alaska, where the Inlet View Lodge offers fresh Alaska flavors with panoramic views of the region. Situated between two rivers and boasting incredible views of the mountain peaks in the distance, this restaurant is a favorite among those who want to enjoy a peaceful, quiet meal surrounded by beauty.
Tracy's King Crab Shack
Address: Tracy's King Crab Shack, 432 S Franklin St, Juneau, AK 99801
Those who are looking for a lunch filled with fresh Alaskan seafood will love Tracy's King Crab Shack. This restaurant is located in Juneau, and is open seasonally from late April until early October. Word has spread about the amazing food that is offered at this popular local restaurant, so visitors may encounter some lines when they show up for lunch. Fortunately, the restaurant prides itself on moving everyone along, and those who want to eat there will not have to wait for a long time. From fresh King Crab to crab cakes, there's no shortage of seafood options for lunch at this restaurant.
Moose's Tooth Pub & Pizzeria
Address: Moose's Tooth Pub & Pizzeria, 3300 Old Seward Hwy, Anchorage, AK 99503
Moose's Tooth Pub & Pizzeria is a local favorite in Anchorage, and with the selection they offer, it isn't hard to see why. Walk inside and enjoy the colorful decor of the restaurant, and enjoy any drink you choose while you wait for a table. The pizza is well known for meeting the necessary balance between sauce and toppings, and the salads are well proportioned. The restaurant also houses Broken Tooth Brewery, and on the first Thursday of every month, they host a special event called First Tap with special beer and live music, which makes the event highly anticipated throughout the state.
International House of Hot Dogs
Address: International House of Hot Dogs, 415 L St, Anchorage, AK 99501
One of the best places to grab a quick bite for lunch in Anchorage is the International House of Hot Dogs. This quick-service restaurant has an extensive menu filled with gourmet hot dogs. For example, the Alaska Hot Dog is a reindeer or buffalo hot dog topped with sautéed onions and a secret chipotle sauce. Boasting the most delicious hot dog in the state, this restaurant has become a favorite among locals and visitors alike.
The Saltry
Address: The Saltry, 1 West Ishmailof, Halibut Cove, AK 99603
The Saltry is an amazing summer eating spot, with great food and a scenic view to match. Located on Ismailof Island in Halibut Cove (plus a second location in Homer), you'll need a ferry ride to reach the restaurant. Once you've arrived, you'll be treated to a feast for both the eyes and the mouth. The Saltry's kitchen prepares gourmet dishes every day of the week, with a variety of fresh seafood across the menu and a full bar to complement your meal. Meanwhile, the view of the glaciers, mountains, and lush green trees of the island from the outdoor tables is breathtaking to behold.
Russian Jack Springs Park
Address: Russian Jack Springs Park, 801 Pine St, Anchorage, AK 99508
Sometimes, the best lunch isn't enjoyed within the confines of a bustling restaurant. For those who come to Alaska to experience the natural beauty of the Last Frontier, a picnic lunch is often preferred. One of the top places to eat a picnic lunch in Alaska is the Russian Jack Springs Park in Anchorage. This park is open year-round and is a popular spot for outdoor activities like hiking, sledding and soccer. The dog park and playground make it a favorite among families. Those who plan to spend the day at this gorgeous park should pack their own picnic lunch, and soak up the beauty of Alaska as they dine.
If you're looking for a bite to eat in any of these Alaskan cities, look no further than one of these memorable dining spots. Try one of these Alaska lunch spots out, and you'll be sure to walk away satisfied.