Most Popular Home Builders in Anchorage
Posted by Ryan Tollefsen on Friday, May 7, 2021 at 3:55 PM
By Ryan Tollefsen / May 7, 2021
Comment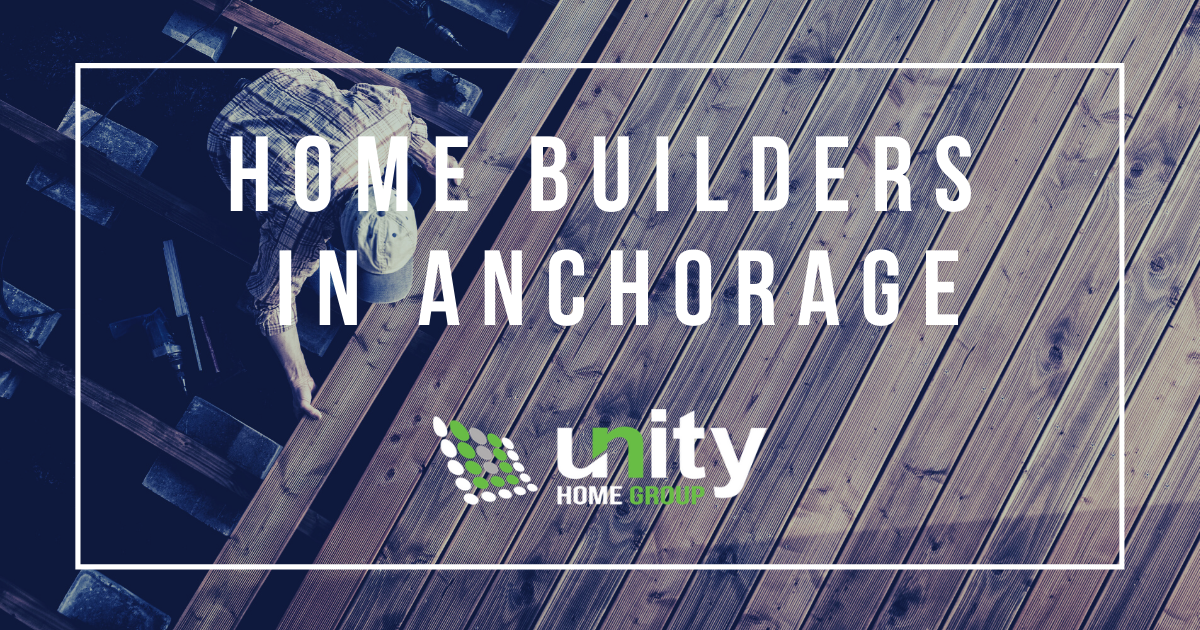 Home Builders in Anchorage, AK: Anchorage's Most Popular Home Builders Guide
For many people, building a home is one of the greatest achievements in life. There are many benefits to new production homes. Homebuilders can customize layout, colors, and other features to provide exactly what the homeowner wants. Building new also means not worrying about outdated technology and inefficient energy designs. New construction homes are much less likely to contain hidden costs such as rotten wood or additions that are no longer up to building codes. When the unit is tailor-made, even modest houses can feel like luxury homes.
For residents of Anchorage, Alaska, many successful home builders can create a dream home. Here are a few things to know about the most popular builders in Anchorage.
WillowRidge Construction
WillowRidge Construction prides itself on using values like creativity, devotion, and skill to build inspirational, finely crafted homes. In business for more than 15 years, they have a legacy of award-winning service. Founder Josh Sundstrom is part of a family of construction experts, beginning with his great-great-grandfather being a shipbuilder.
The company can build homes in several styles from the ground up and offers a portfolio including dozens of successful builds. Each home can be designed and built to the individual specifications of the new homeowner.
WillowRidge also offers many services for those with existing homes, such as remodeling and additions. They can take on projects as small as adding a suite of cabinets, including bespoke woodworking and wrought-iron structures.
WillowRidge Construction Additional Information
Year Established: 2007
Price Range: $150,000–$5,000,000
Areas Served: Anchorage, Elmendorf Air Force Base, Fort Richardson, and Girdwood
Spinell Homes
Boasting the title of the largest homebuilder in the state, Spinell Homes has been operating for more than three decades. Founded by Chuck and Jackie Spinell, the company operates as a family business. Over the years, they have successfully built more than 3,200 homes in Alaska. Each domicile is designed and created with a focus on safety and security. They were one of the first companies in the industry to offer a ten-year structural warranty.
In recent years, the business has renewed its focus on providing structures that are energy efficient. They are dedicated to remaining current on the latest green technologies, so each home is long-term viable and cost-efficient for the foreseeable future. Certified in green construction, the company is centered on building healthy communities for the environment and the residents.
Over the years, Spinell has been recognized for its customer relationships by the Better Business Bureau. Both the Matsu and Anchorage Home Builders associations have awarded them for years of excellent construction.
Spinell Homes Additional Information
Year Established: 1987
Price Range: $230,000–$950,000
Areas Served: Anchorage, Eagle River, Wasilla, and Palmer
Hultquist Homes
Hultquist Homes was created in 1980 by founder Dave Hultquist. Originally a resident of Washington State, Dave moved to Alaska in 1979 with the singular focus on building homes. In the last 40 years, the company he started has constructed more than 2,500 homes in the Anchorage area and hundreds of other homes in the Seattle, Washington, community. Along the way, the enterprise has collected numerous awards and established a reputation for building quality houses focusing on value.
As a responsible builder, Hultquist takes a green approach to building wherever available, including energy- and water-efficient designs. The company has a focus on using sustainably harvested wood, low-flow water fixtures, and energy-saving windows.
Using the philosophy of maximizing square footage for the customer, Hultquist has created various communities for condominiums and houses.
Hultquist Homes Additional Information
Year Established: 1980
Price Range: $400,000–$700,000
Areas Served: Anchorage
Watermark
Recognized as one of the best builders of ranch homes in the U.S. by Home Builder Digest, Watermark is focused on bringing a modern design to construction. The company has a proven track record of working with the buyer and architect to provide the future homeowner with the domicile they desire. Since 2002, owner Josh Gifford has been providing custom homes, renovations, additions, and remodeling to the Anchorage community.
Business owners and investors may also want to take advantage of Watermark's services for multifamily housing units for rentals or commercial building projects. In 2015, the company completed the Koyukuk Health Clinic, which provides a medical lab, pharmacy, telemedicine station, and trauma treatment center for the Koyukuk community.
Watermark Additional Information
Year Established: 2002
Price Range: $500,000–$750,000
Areas Served: Anchorage
Architecture Styles: Traditional, Stuckagain Modern, Rustic Modern, Ranch, Craftsman, and Modern Multi-Family
MGJ Building Group
MGJ Building Group was created in 2012 by Moises Gutierrez Jr. following comprehensive experience working at other firms. In less than a decade, the company has crafted an excellent reputation for quality renovations and custom homes. Less than three years after opening, the company earned more than $20 million in sales. By June 2018, the organization completed its 50th custom-built home.
Along the way, MGJ won several awards, including the People's Choice Award from the Anchorage Home Builders Association and Anchorage Builder of the Year. They can help with land selection and acquisition, investment property development, bespoke homes, and commercial properties.
MGJ Building Group Additional Information
Year Established: 2012
Price Range: $565,000–$1,200,000
Areas Served: Anchorage Metro
Build Your Perfect Home in Anchorage
Custom-made homes provide the homeowner with exactly the details and amenities most important to them. In Anchorage, these home builders are among the first choices for potential owners wanting to build their dream homes in places near Anchorage. To learn more about where in Anchorage might be the best neighborhood to consider calling home, contact Unity Home Group of eXp Realty with AK Home Show at (907) 885-3300 to get in touch with local real estate agents who can help make your dreams of a home in Anchorage a reality.