Moving to Anchorage: Anchorage, AK Relocation & Homebuyer Guide
Posted by Ryan Tollefsen on Monday, September 21, 2020 at 9:51 AM
By Ryan Tollefsen / September 21, 2020
Comment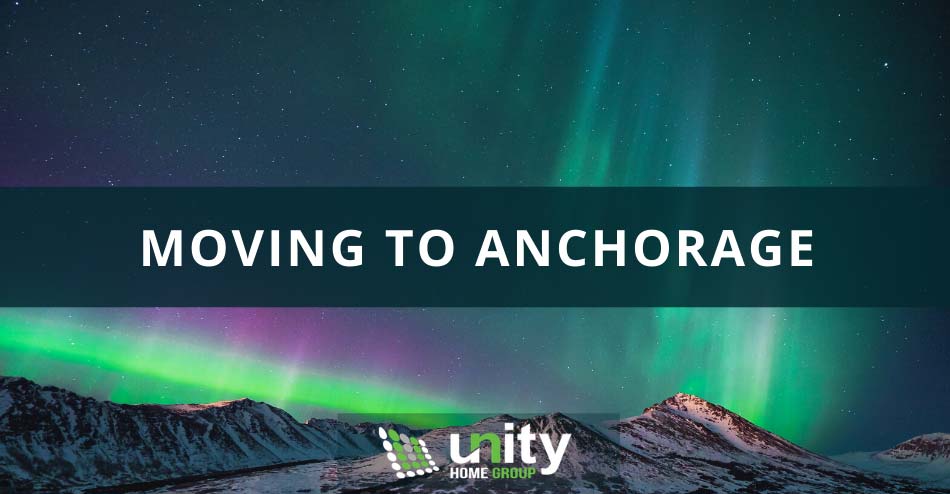 Anchorage is the largest, most populous city in the state of Alaska. This coastal city offers residents the ability to enjoy numerous activities throughout the year, including a downtown area that features parks, arts centers, and waterfront restaurants. With its location to the North Pole, new residents in Anchorage will adjust to the summer and winter daylight hours. Summer can produce 21 to 24 hours of sunlight per day, while winters can produce less than 3 hours of sunlight per day. The following information explores different aspects of living in Anchorage for those who are planning to move to this city.
Cost of Living in Anchorage
Residents in Anchorage experience a daily cost of living index at 123.5, meaning that it costs 23.5% more to live in Anchorage than other parts of the United States. Considering the location of the city and goods that need to be flown into the state, that is lower than some other large cities in the country.
The largest factor for the increased cost of living in housing. With a median home value of $334,00, Anchorage offers the highest home value of any city in Alaska. Homes in Anchorage vary in size and features; however, many offer at least three bedrooms and two bathrooms. Over 61% of citizens own their home in the city. Luxury homes are going to run a higher dollar figure than single-family homes or condos, but there are plenty of options for anyone looking to buy a home in one of Anchorage's many great neighborhoods.
With only 39% of residents renting a home or apartment in Anchorage, it can be difficult for residents to find available units. Renters often spend more than two years in one apartment complex before finding an opening in a new complex. The median rent in Anchorage is $1,306. Studios begin at $1,018, which is almost $300 more than other areas in the United States. Four-bedroom homes can be rented for over $2,500.
Fortunately for Anchorage residents, the state of Alaska does not have any sales taxes or income taxes. The average resident in Anchorage brings in $38,977 each year, and the household brings in $82,271. Residents that meet requirements are also eligible for a dividend from the state's oils and minerals each year.
Anchorage Job Market
Anchorage has a large, healthy economy with numerous employment opportunities for job seekers. The largest employer in the area is Ted Stevens Anchorage International, which employs over 4,000 Anchorage residents. This is the largest airport in the state.
Additional large employers in Anchorage that each have over 2,000 residents on their payroll are Gene's Customer Fishing Roads, Providence Alaska Medical Center, Southcentral Foundation, Alaska Native Medical Center, and the Corrections Department. These five employers combined provide salaries to over 10% of Anchorage residents.
Residents seeking the highest-paying jobs find themselves working for mining, oil, gas, forestry, fishing, and hunting companies. The average salaries in these areas are over $100,000 per year.
Popular Industries in the Area
The most popular industry in Anchorage is health care. Doctors, dentists, and other health professionals continue to arrive in Anchorage and open their offices. The second-largest industry is retail and trade, as most goods need to be flown into Anchorage for residents to purchase. The third and final popular industry is public administration. Over 15,000 Anchorage residents find themselves behind a desk Monday through Friday.
Things to Do in Anchorage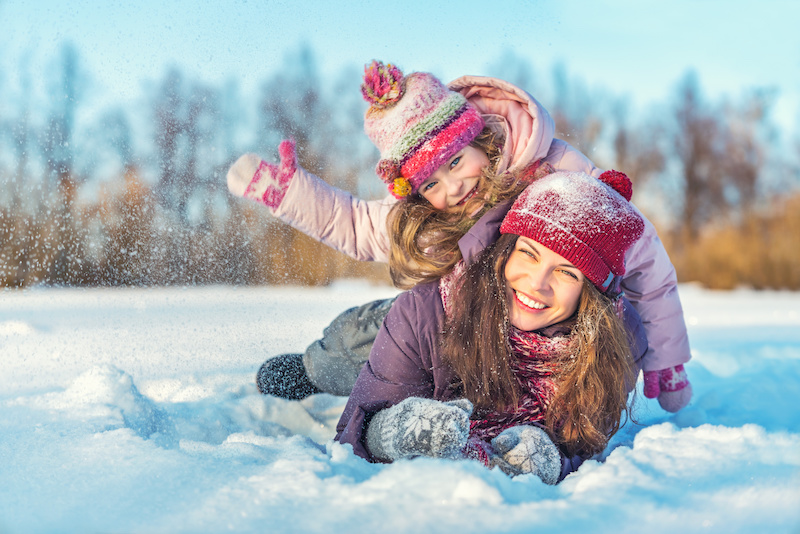 There are things to do in Anchorage in all weather conditions, with numerous activities existing indoors and outside to keep residents entertained year-round.
Outdoor Activities
Anchorage is home to some of the best weather for outdoor activities. Those who love snow won't find a shortage of skiing, snowboarding, sledding, and other extreme winter activities. During the summer, people can experience and cheer on dog sledding races or hop on a scenic bike tour.
Restaurants, Breweries, and Bars
Two of the most popular restaurants in Anchorage include Red Umbrella Reindeer and Moose's Tooth Pub & Pizzeria, where locals enjoy delicacies or comfort food. Additionally, residents and visitors can find some of the freshest seafood they have ever eaten at the area's many restaurants. Fortunately, every cuisine is represented in and around the downtown area.
Anchorage has a number of breweries, including Anchorage Brewing Company, Midnight Sun Brewing Co., and Resolution Brewing Company. Depending on the day of the week, some of these breweries open as early as 10 a.m.
There is no shortage of bars in Anchorage. From local dives to high-class wineries, locals can find the bar that fits their taste and budget. Popular spots include Darwin's Theory and Reilly's Irish Pub.
Nightlife
Nightlife in Anchorage can be found in clubs such as Chilkoot Charlie's and LED Ultra Lounge and Grill. Even during the cold winter months, visiting these bars and clubs at night is still possible.
Anchorage Climate
While it is a beautiful place to live, the climate in Anchorage is cold most of the year. Receiving an average of 17 inches of rain and 79 inches of snow every year, Anchorage residents are used to having to wear boots in their day-to-day activities. However, there is typically over 120 days of sunshine per year in the city.
Anchorage has earned a 5.5 out of 10 on the comfort index due to the cold temperatures and amount of snowfall, which is the average rating for the state of Alaska. Compared to the rest of the state, Anchorage is considered warmer, because only about 196 nights per year have a temperature of below freezing.
Anchorage Traffic
Traffic in Anchorage is highly predictable. Just like other parts of the United States, congestion does arise during morning and evening commutes. Otherwise, Anchorage generally doesn't have much traffic throughout the rest of the day. The average resident's commute is approximately 15 minutes to and from work every day. Storms have a greater impact on commute and travel times than congestion alone. During a large snow storm, a 15-minute drive can easily take one hour or more.
Over 75% of residents drive their own cars to work while most of the remainder carpool. Some residents do rely on mass transit to get to and from work, but it is calculated at less than 2%.
Due to the size of the state, the distance between most villages and cities, and weather conditions, it takes time to complete a road trip in Alaska. People can expect over a six-hour drive to Fairbanks, but only 55 minutes to fly there. In order to reach the state capital, Juneau, a road trip would take over 19 hours and require drivers to cross through Canada.
Alternative Routes
Few alternate routes exist in Anchorage, and even fewer exist in the entire state of Alaska. It is almost always safer to stay on the main road, even if it adds additional driving time. The nature of the roads and the weather conditions can make driving on less-traveled roads dangerous. Few drives in Anchorage will take over 20 minutes (except during rush hour).
Public Transportation in Anchorage
The public transportation option in Anchorage is the People Mover. This bus system offers fixed routes through Anchorage, even during winter. The fare must be paid in cash. A one-way far is $2, while a 7-day pass is $26. Residents may opt to purchase a frequent ride pass from the downtown office for $5 to receive half off their fares. Additionally, those who use People Mover daily may opt to purchase an unlimited ride annual pass for $660. When broken down into a monthly cost, the annual pass is only $55 for unlimited rides.
Schools in Anchorage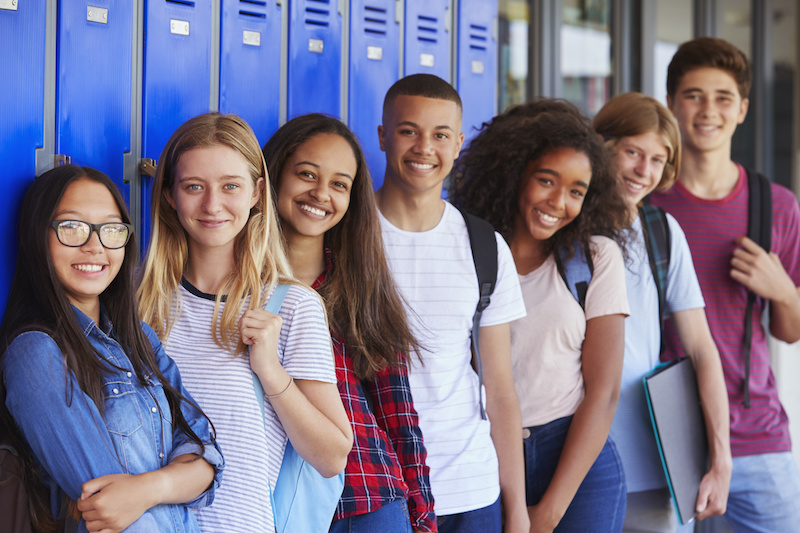 The Anchorage School District offers pre-K and kindergarten through 12th grade education. Providing AP, IB, gifted, and special education programs, over 46,000 students are enrolled in this district. The schools offer a student to teacher ratio of 17 to 1, which is smaller than the average class size in the United States.
Colleges in Anchorage include the University of Alaska Anchorage, Alaska Pacific University, and Alaska Career College.
Final Considerations for Moving to Anchorage
Anchorage is a wonderful place to call home for those who love winter and enjoy cold temperatures or wish to experience them. However, some adjustments may need to be made in order for new residents to get used to the varying sunlight hours. Due to the long winters and cold weather, residents should come prepared with the proper clothing. So long as someone is ready to spend more months in the snow and enjoy all that Alaska has to offer, Anchorage can be the perfect new home.