Where Are the Best National Parks in Alaska?
Posted by Ryan Tollefsen on Thursday, February 13, 2020 at 3:10 PM
By Ryan Tollefsen / February 13, 2020
Comment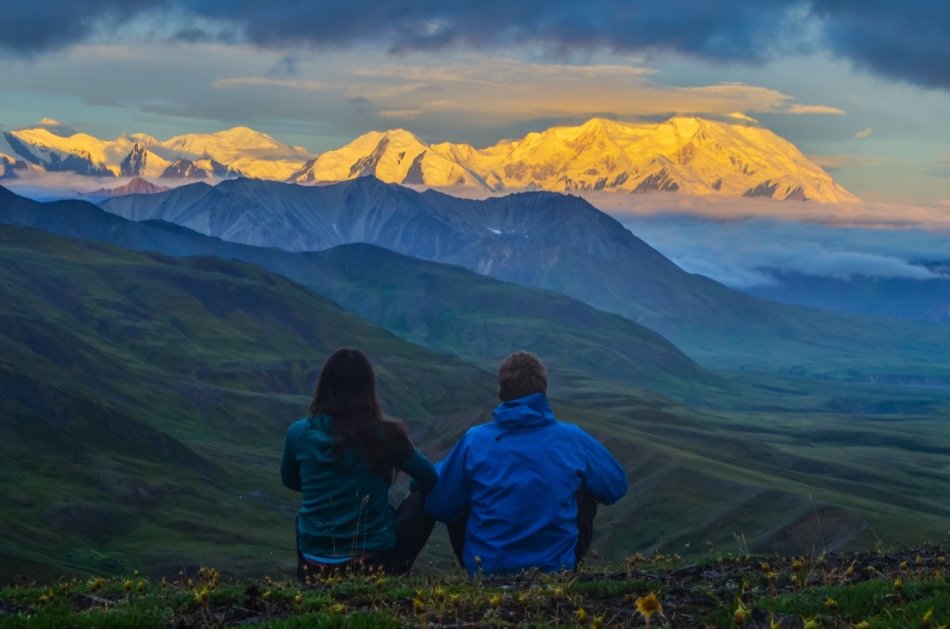 Alaska is a beautiful state filled with breathtaking national parks and wildlife preserves. With awe-inspiring glaciers and sprawling evergreen forests, you won't want to miss these beautiful locations. Whether you want to boat along a glacier-filled fjord or wander alone through an untouched wilderness, here are 4 must-see national parks to satisfy any visitor in Alaska.
Denali National Park and Preserve
Denali National Park and Preserve is a must-see national park, containing breathtaking views of Denali mountain and the wildlife of the area. Described as the 'Roof of North America,' Denali mountain is the tallest mountain on the continent at 20,310 feet (ca. 6 km) tall. Take a bus to the heart of the park and join a ranger-led trail hike, lecture, or other interesting program in Denali today.
Denali's popular season takes place between May and September, though visitors will still find plenty to see and do during the off season. Entrance fees are $15 per person, though there may be additional costs for campground fees, bus fees, and other special use fees.
Kenai Fjords National Park
On the cusp of the Kenai peninsula, Kenai Fjords National Park awaits anyone who would visit. With nearly 40 glaciers from the Harding Icefield, frigid waters, and a sprawling forest crawling with wildlife, there is a world of breathtaking experiences waiting to be explored. Visitors to Kenai Fjords National Park can explore the Fjords on a boat tour through the waters, visit the famous exit glacier, hike the ice fields, kayak, camp, or attend a ranger-led program to learn more about the park.
Kenai Fjords has no entry fee or camping fee, but public-use cabins and special activities may charge depending on the event.
Glacier Bay National Park and Preserve
The Glacier Bay National Park and Preserve is a large space full of diversity and wonder. With the entrance located less than half an hour away from the Gustavus, the park is a place of importance and inspiration to the Tlingit people of Alaska and a natural documentation of the changing world.
Human solitude and natural discovery are both found here in abundance. With thousands of hiking paths, outdoor activities like kayaking and bird watching, and park rangers who can tell you more, there's lots to do and discover to make each visit unique and memorable. Come and see what there is to see, from the park's tallest glaciers to the depths of its bays.
There is no entrance fee for this national park, so come by and visit any time.
Gates of the Arctic National Park and Preserve
The Gates of the Arctic National Park is a park off the beaten path for visitors who want to explore a land largely untouched by civilization. The Gates of the Arctic are two sprawling mountains, Frigid Crags and Boreal Mountain, which lead into the Brooks Range in northern Alaska, which visitors will be able to take in alongside 6 national wild rivers, as well as other waterways. Many who come to see this park seek remote wilderness and solitude, and they are sure to find it in this quiet, isolated park.
There is no fee or registration to visit the Gates of the Arctic, but visitors should check in at a visitor center to complete a back-country orientation before embarking into the wild.
These Alaskan parks are truly a sight to behold. If you want a chance to explore the great outdoors, visit one of these parks today for a fun and memorable experience.