Permit Problems? Selling a Home with Unpermitted Repairs or Improvements
Posted by Ryan Tollefsen on Wednesday, October 31, 2018 at 10:07 AM
By Ryan Tollefsen / October 31, 2018
Comment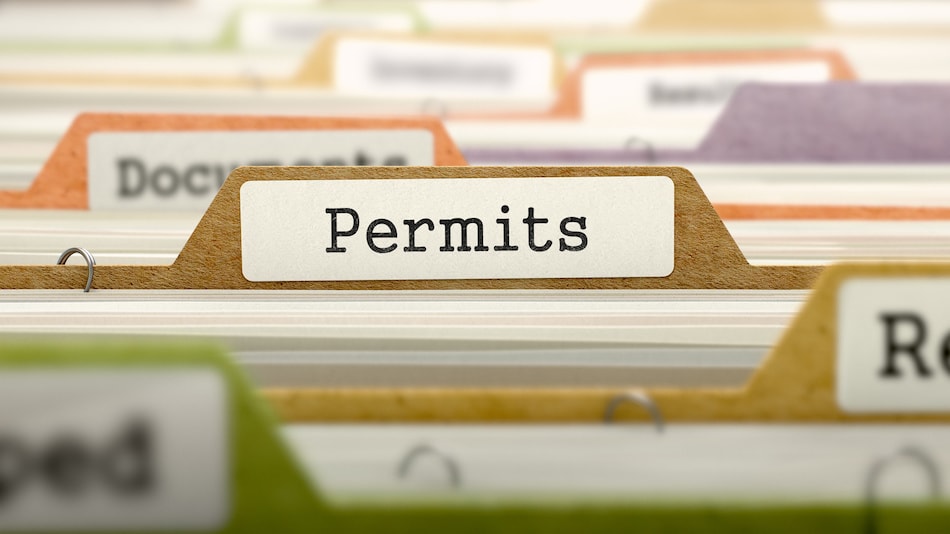 Over the last several decades, the increasing use of residential building permits and inspection processes has helped to improve the quality of all types of residential housing, including single-family homes, condos, and multi-family units.
Used primarily in incorporated urban and municipal areas, mandatory building inspections and permits help to ensure that initial construction processes, renovations, and repairs all meet a basic standard for safety and quality. In addition, because the permit applications and inspections are considered public record, they provide historical data that can be helpful to future home owners, real estate professionals, and those involved locally in making planning and zoning decisions for their city or town.
For informational purposes only. Always consult with a licensed real estate professional before proceeding with any real estate transaction.
Understanding the Limits of the Permit Process
The existence of a permit process cannot, however, ensure that every structure in the area will be in compliance with these laws or that every residence will be safe and built using only quality materials, designs, and construction methods.
In some cases, particularly with older homes, the permit processes may have been put into place long after the home was initially constructed, allowing it to be "grandfathered" in even if it did not technically meet the current local building codes. In other cases, well-meaning homeowners may have made repairs or renovations during their ownership that were not properly permitted or inspected.
Potential Issues of Non-Permitted Building, Repairs, or Renovations
While these non-compliant repairs and renovations may or may not directly cause any safety issues, they can cause serious problems, including one or more of the following:
fines or penalties assessed to the homeowner or contractor who orders or performs repairs or renovations without properly using the permit and inspection process
the possibility of demolition to remove the entire structure or any part of the work found to be non-compliant
difficulty or financial loss when attempting to sell residential housing that was built, repaired, or renovated without proper use of existing permit and inspection processes
Examples of a Non-Compliant Residence
Some of the most common instances of non-compliance to established building codes occurs when homeowners decide to DIY a home repair or renovation project that they are not sufficiently qualified to make or when they hire others who are not qualified. While a building contractor's license is not a requirement for performing repairs and renovations to a home, the work that is done must still conform to local codes. A homeowner doing this work may not know what type of work requires a permit or inspection or how to obtain them, if needed.
Common repairs and renovations that need to be permitted but are often mistakenly made by homeowners without obtaining necessary permits include:
removing or altering popcorn ceilings, flooring, insulation, or siding that may contain asbestos
installing or repairing decks
adding finished living spaces, such as bedrooms, in basements without adding a proper egress window
making electrical repairs
improperly installing or venting bath fans or clothes dryer vents
installing fences that do not conform to height regulations
What Home Sellers Should Know
Homeowners who are preparing to list their home for sale and have reason to suspect that their home has had construction work, repairs, or renovations performed without proper use of the local permit process should first try to determine the facts.
To do this, sellers should:
review all documentation provided to them by the prior owner or builder when they purchased the home
contact the local planning and zoning office and ask for copies of any historical permit data pertaining to their address
speak with previous owners, neighbors, contractors or repair persons known to have performed work on the home to determine what was done and the approximate dates the work was performed
Homeowners who find that there was work done without permit by a previous owner must typically disclose this information to potential sellers. In addition, unpermitted improvements should also be noted as such in descriptive advertising of the home, such as that used in the multiple listing system.
Bringing a Non-Compliant Home Up to Code
To bring a non-compliant home up to code, homeowners must start by checking with a local contractor who is familiar with modern laws and building codes. Typically, it helps to consult with multiple contractors in order to get several quotes. While the contractors are in the house, the homeowner can ask each contractor questions to find out what each professional believes needs to be done in order to bring the home up to code.
If the problem is unpermitted work, the homeowner must also find out what is involved in seeking a retroactive permit in their community. Not all communities have a process for retroactive permitting. If this is the case, the homeowner must work closely with the building officials in the area to get a permit after the fact.
Retroactive permitting usually involves tearing open old unpermitted work, looking inside to see that the work has been done to code and then putting the walls back when the work has been inspected. Homeowners must be prepared for the fact that the work may very well be non-compliant.
If it it turns out that the work was never done to code, the contractor must make repairs before the work can be approved by the local building official. This is usually time-consuming and expensive, but there is little choice if the homeowner wants to ensure that their home is properly permitted.
Selling a Non-Compliant Home
Permit and inspection non-compliance issues will not prevent sellers from selling their home, but it can lead to serious problems, including selling the home as-is at a greatly reduced price. Another possible option to consider is obtaining building permits after work is done, commonly known as a retroactive permit. Since this process can involve undergoing intensive, and even invasive, inspections to make sure that the existing work conforms with applicable codes, it can take considerable time and expense to do.
For more specific information about local building codes and the permit and inspection process, homeowners who plan to sell their home should discuss their situation with an experienced Anchorage area real estate professional before beginning the listing process.
For informational purposes only. Always consult with a licensed real estate professional before proceeding with any real estate transaction.