Most Popular Attractions in Anchorage: Anchorage, AK Attractions & Recreation Guide
Posted by Ryan Tollefsen on Monday, December 7, 2020 at 10:34 AM
By Ryan Tollefsen / December 7, 2020
Comment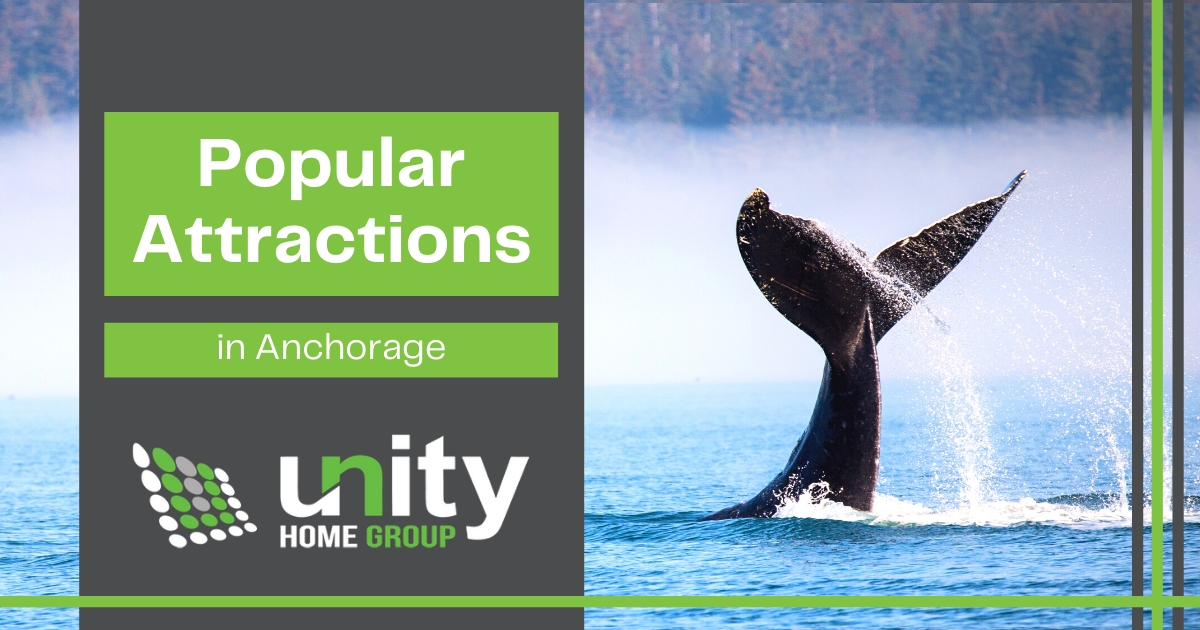 Alaska is renowned for being breathtakingly beautiful, its snow-blanketed mountain ranges and glaciers topping bucket lists all over the world. It's also well-known for being vast, remote, and sparsely populated. Anchorage is an exception, however – at least to the sparse population. Over 54 percent of the state's residents live in Anchorage.
For all that Anchorage offers in terms of The Great Outdoors, including mountain view homes and waterfront homes with easy access to these outside amenities, there's still far more to see and do in this south-central Alaskan city. The following list includes some of Anchorage's top attractions, and they each offer something for everyone to enjoy.
Alaska Botanical Garden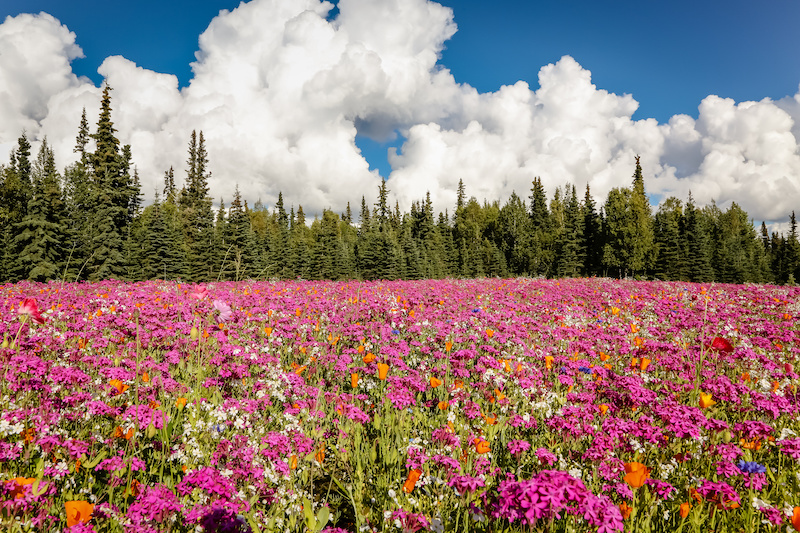 Many people are surprised to learn that Anchorage has a botanical garden. After all, Alaska is more commonly associated with snowy mountain peaks than lush plants. The Alaska Botanical Garden is unique in that there are no indoor facilities or even greenhouses. Despite that, it's actually open year-round, so in the winter, the botanical garden is covered in snow.
A visit to the Alaska Botanical Garden at any time of year provides a tranquil respite from the hustle and bustle of daily life. People will enjoy 110 acres of nature trails, wildflower, herb, and rock gardens, plus a gift shop and the Anchorage Heritage Garden, which was created to celebrate the city's centennial in 2015. The three-season Lile's Garden houses a stunning collection of American Peony Society Gold Medal peonies, while the Lower Perennial Garden showcases Alaska-hardy perennials, including poppies, iris, aster, roses, primula, lilies, and many more.
Visitors can take docent-led guided tours that last about an hour and cover about one mile on a paved loop trail. There's even an outdoor classroom, where children can learn about and harvest a variety of plants and foods. The garden also holds camps, workshops, and other special events throughout the year.
Alaska Zoo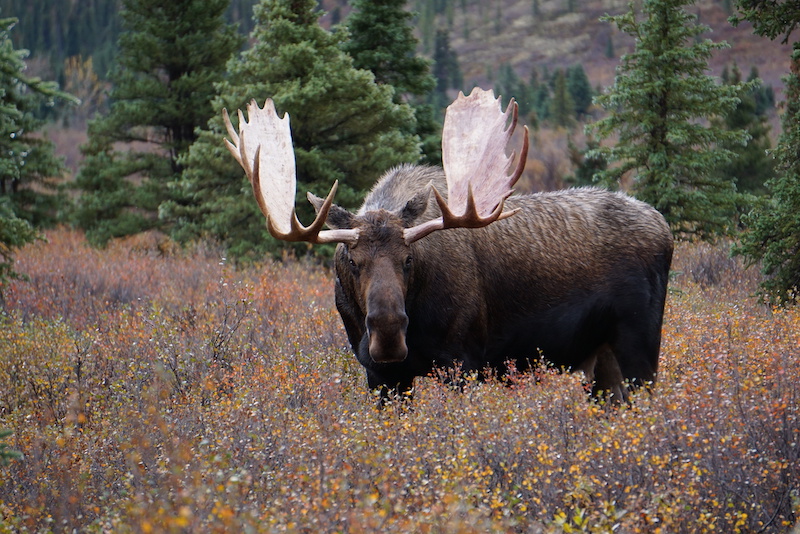 What began as a small wildlife preserve in 1969 has grown exponentially and is now the only zoo in Alaska. The Alaska Zoo is committed to education and conservation programs on behalf of the state's many unique animal species. Its forested grounds have many natural features, such as creeks that provide ideal homes for Arctic animals.
Although the Alaska Zoo isn't large, it's diverse and distinctly Alaska. Visitors may often feel as if they're on a wildlife viewing tour in the forest, thanks to the wooded surroundings and the animal residents. Snow leopards, wolves, mountain goats, alpacas, caribou, moose, musk oxen, porcupine, harbor seals, and a variety of bears – including polar and grizzly bears – call the zoo home.
The Alaska Zoo is open seven days a week year-round. Individual and family annual memberships are offered, and visitors can also "adopt" zoo animals for one year at a time. Special events such as Zoo Boo and Zoo Lights are held seasonally and open to members and non-members alike. Throughout the year, guests can also book animal encounters where they can interact up close with several animals, including a polar bear and flying squirrel.
Kincaid Park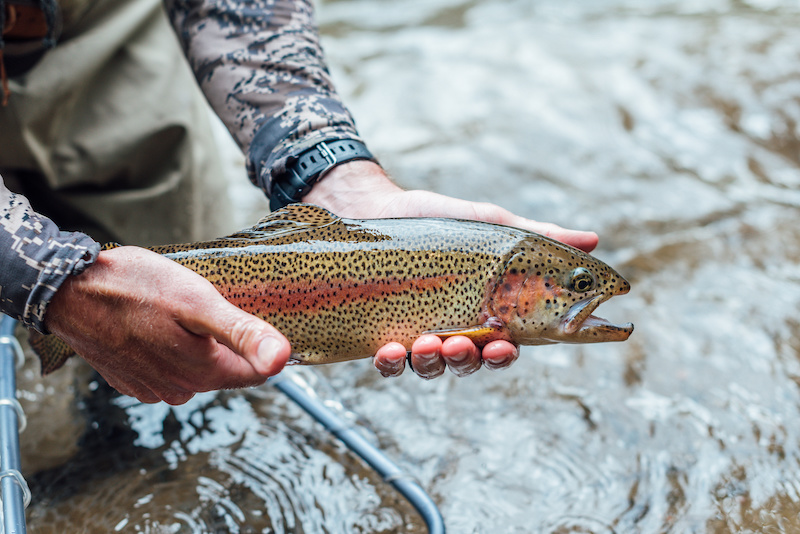 Anchorage's Kincaid Park is a tremendous hub for every type of outdoor activity imaginable. It's situated on the Cook Inlet and covers over 1,500 acres of varied terrain, from coast to dense forest. There are 40 miles of walking and running trails, 20 miles of biking trails, an 18-hole disc golf course, soccer fields, and even a stretch of sandy beach. Raspberry Road, the park's primary access point, is also well-known for being a prime location for wildlife viewing. It's not at all uncommon to spot grazing moose, pairs of bald eagles, or even black bears. But that's hardly all: Kincaid Park is also home to a motocross course, archery range, sand dunes, and Little Campbell Lake, which is routinely stocked with rainbow trout and is calm enough for kayaking.
During the Cold War, the land Kincaid Park now occupies was a military base. There's still evidence of it, including the Lidia Selkregg Chalet, which is a former bunker. From that chalet, visitors get sweeping views of Fire Island and Denali.
Kincaid Park can be used all year, with the trails doubling as cross-country skiing runs in the winter. Over 12 miles of the groomed trails even have lighting for night use.
Alaska Aviation Museum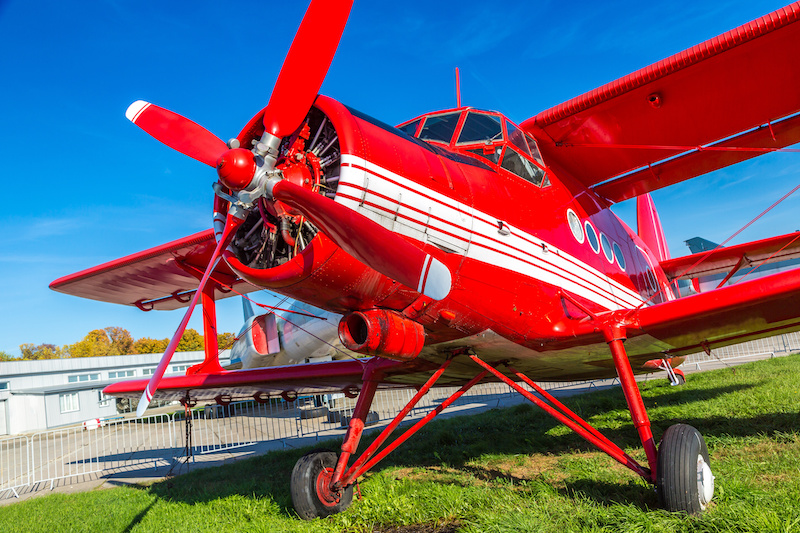 Due to Alaska's remote location, transportation options have historically been limited and planes have been critically important. The Alaska Aviation Museum has numerous aircraft, memorabilia, photos and films, and interactive exhibits paying homage to the state's fascinating aviation industry. Guests can watch a Curtiss P-40 Warhawk from WWII being restored in the Cecil Higgins Restoration Hangar, be a pilot for the day with a virtual reality flight simulator, or listen in on a live radio feed from a control tower.
Even the museum's physical location is immersed in aviation. It's situated on Lake Hood's southern shore, just a few miles south of Anchorage. Lake Hood is the largest and busiest seaplane base, or float plane base, in the entire world. In case the terms "seaplane base" and "float plane base" are unfamiliar, they're exactly what they sound like: airports located entirely on a body of water, used by seaplanes and similar amphibious aircraft.
Anchorage's Ted Stevens International Airport, commonly called the "air crossroads of the world" because it's so busy with international flights, is also just a short half-mile away from the museum. Visitors of the museum can watch both seaplanes and airplanes taking off and landing on an almost constant basis.
Earthquake Park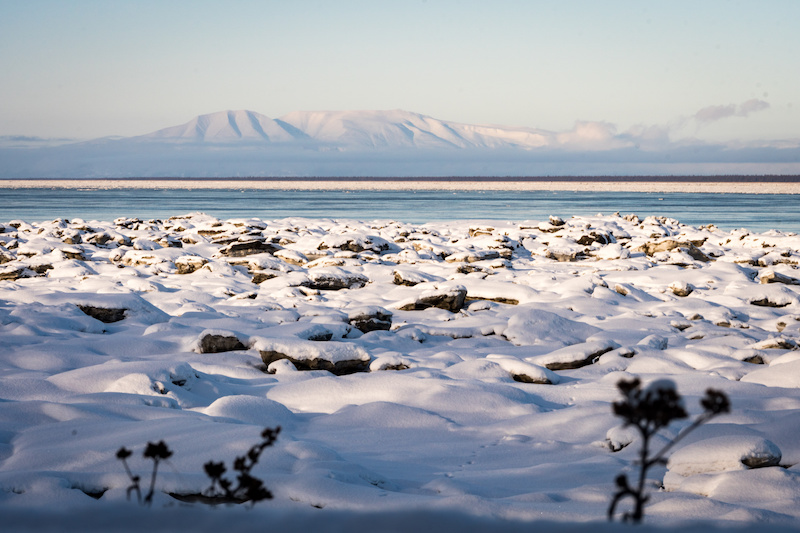 A visit to Earthquake Park is a must in order to get a firsthand glimpse into a significant part of Anchorage's history. The 134-acre wooded park commemorates what is known as the Great Alaskan Earthquake.
On March 27, 1964, an earthquake with a magnitude of 9.2 shook Anchorage. It is, to this day, the strongest earthquake ever recorded in North America and the second-strongest ever recorded in the world. Entire neighborhoods were swallowed up by the earthquake, while other areas were permanently raised as much as 30 feet. A series of tsunamis, landslides, and aftershocks following the earthquake caused damage as far away as Japan and Hawaii.
Despite the tragic event that led to Earthquake Park's creation, it is a beautiful, tranquil place to visit. There's access to the scenic Coastal Trail, which is perfect for walking, running, cycling, and cross-country skiing in the winter. Placards with detailed information about the earthquake are displayed along the interpretive section of the trail. The park's coastline is situated along the Knik Arm, which offers sweeping views of Anchorage and the Chugach Mountains. While there are no swings or playground in Earthquake Park, there are some at nearby Lyn Ary Park.
Discover Anchorage Today
There's no question that Anchorage is an ideal city for outdoor enthusiasts and nature lovers. However, there's much more to this Alaskan city. The state's largest metropolis gives residents all the amenities of city living while providing easy access to everything Alaska's rugged wilderness has to offer. Whichever activities people are interested in, they'll find endless opportunities to enjoy them in Anchorage.
If you're riveted by the opportunities in Anchorage, contact Unity Home Group with AK Home Show at (907) 885-3300 to get in touch with a real estate agent and discover your Anchorage dream home today.