Selling a Home With a Complicated History
Posted by Ryan Tollefsen on Wednesday, November 7, 2018 at 7:15 AM
By Ryan Tollefsen / November 7, 2018
Comment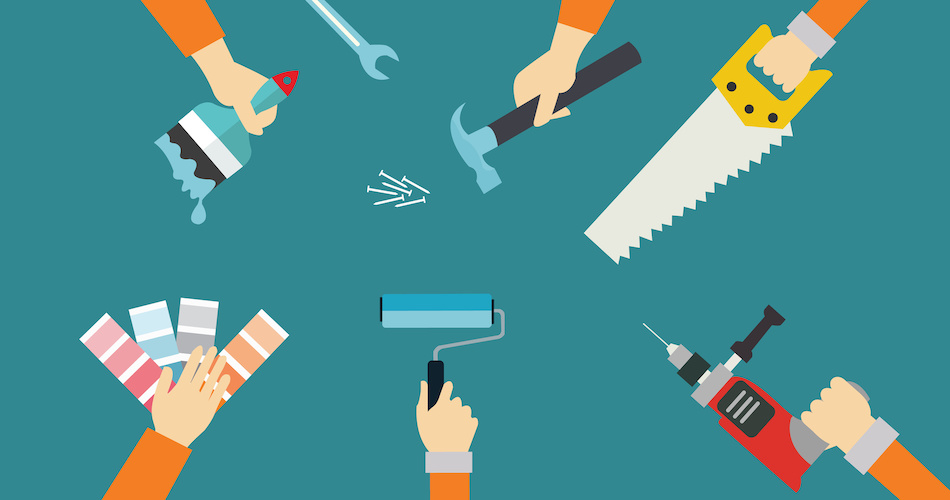 When buyers make an offer and have a home inspected, it will probably be made clear to them that a home has had a history of damage from water, fire and other sources. If you have had to deal with such problems in your home, here are some tips to ensure the appropriate tasks have been done before selling.
Complete Recommended Repairs
People who involve a homeowner's insurance company when damage occurs usually have a very detailed estimate of the damage and recommended repairs. The best thing you can do for a future sale is to ensure that every item was completed according to specifications. In some cases, this means shelling out more money than the insurance company paid to repair or replace some items within the home. However, being diligent about repairs and replacement will make it easier to show home buyers that you made a sincere effort to put the house to rights before selling. If you hire contractors to perform some of the tasks for you, be sure to use contractors that guarantee their work. Give yourself enough time to get estimates and verify the quality of the repairs before you plan to list the home.
Identify and Fix Possible Causes
In many instances, repairing the structure or buying new equipment will neutralize the cause. Sometimes, the cause is quite unrelated to the solution. For example, if the property is graded inaccurately, a basement flood from an overflowing river or heavy rainstorm is likely to happen more than once. Repairing the basement does not solve the problem, even if you install a sump pump that you can use if it happens again. If the trigger for the fire or flood was not immediately obvious, you can hire a professional to inspect the damage and make note of the likely causes. Your goal is to make amends for the instigators as much as the effects, because these problems may be brought up in the home inspection.
Maintain Careful Records
You have probably heard the modern idiom, "Pics, or it didn't happen." When it comes to house repairs, all you have to show for your work is your documentation that it was completed. It may be fairly simple to show that you replaced a leaking water heater with a newer model a few years ago. By comparison, it could be quite complicated to prove that you hired an electrician to fix the wiring that triggered an electrical fire 10 years back. Every service that you request should come with a receipt. If you did not already keep the records together for your insurance company, now is the time to get it all organized. In cases where you are passing on information about damage that occurred before you owned the home, the best you can do is show the records that the previous owner gave you, and provide evidence of proper maintenance of the equipment during your tenure.
Arrange a Home Inspection Before Listing
Nobody likes to have a sure thing ruined at the last moment, and this is true for both buyers and sellers. It is a nightmare to have a buyer's home inspection reveal something about your own home of which you were completely unaware and are now on the hook to fix. To prevent some of the stress and frustration, you should order a home inspection a couple of months before listing the home. Ask the home inspector about the damage the house sustained, and if you need to hire any other experts to inspect or test certain aspects of the property to ascertain the lasting effects of the disaster. Take the report and make a plan to repair as much as possible, so you can present a cleaner slate to buyers.
What Do You Have to Disclose in Your Home's History?
Sellers should offer full disclosure to the best of their knowledge to agents and potential buyers. This is essential to avoid possible closing delays or facing potential lawsuits after the sale if it's discovered a lawfully required disclosure was intentionally concealed. On the federal level, the only required disclosure concerns lead paint. Homes built before 1978 must be inspected for lead paint and a disclosure form must be signed.
However, most home disclosure requirements fall under state regulations which change frequently and vary from state to state. Many states require sellers to fill out a disclosure form stating any known hazards, problematic conditions, and property information that buyers should know. Alternately, there's a form for sellers claiming no knowledge about the property's history. Certain states require sellers to disclose issues such as:
Whether the home was a crime scene and if someone died in the house.
Known natural hazards such as earthquakes, mudslides and flooding potential.
Pollution issues.
Whether the property is within a historic district.
Any prospective zoning changes.
While not required by law in many states, responsible home sellers should consider disclosing other concerns such as mold, termites, water damage, past insurance claims and any other pertinent information they have regarding past repairs.
Be Clear About Your Home's History
It is hard to talk about disadvantages of a home, especially when it is your home and you would like to sell it quickly. However, leaving out important information in a seller's disclosure can backfire on you in many unfortunate ways. Since this transaction is a legal one, sellers can be held liable for failure to disclose faults in the home. As such, you should err on the side of providing more details than less. It does not matter if the damage was very minor, or if it happened 15 years ago. Pure honesty from the outset demonstrates to buyers that you are trustworthy, and minimizes the likelihood of complications later in the buying process.
Selling a home with fire damage is stressful enough without worrying that buyers will back out at the last minute. With these tips, you can show that your home is an open book, and a good investment despite its history.