Where Are the Best Shopping Locations Around Alaska?
Posted by Ryan Tollefsen on Tuesday, August 11, 2020 at 7:44 AM
By Ryan Tollefsen / August 11, 2020
Comment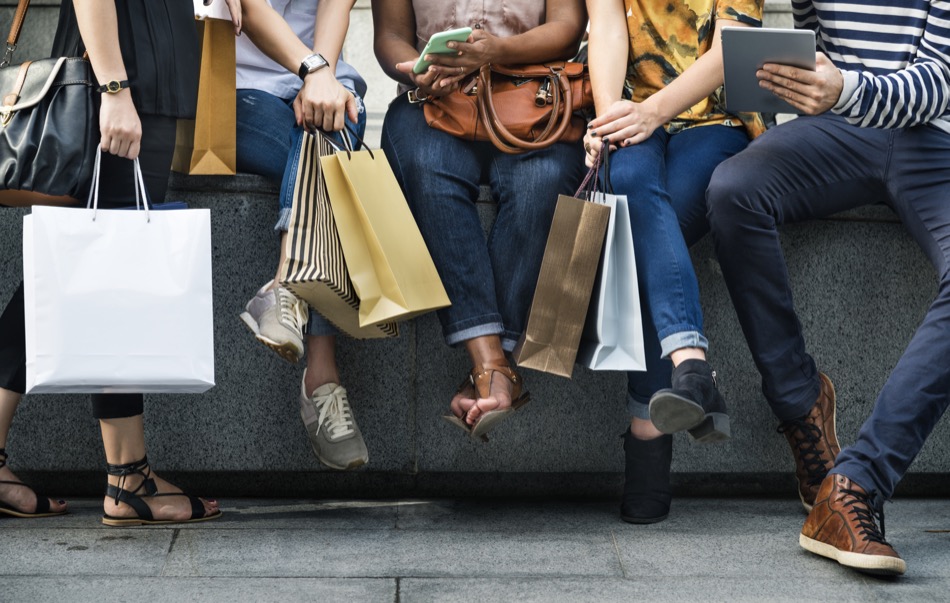 While the Last Frontier is filled with plenty of opportunities for outdoor activities and adventure, shopping is also a favorite pastime among local residents and visitors alike. There are many shopping opportunities in the state, ranging from expansive retail developments to locally owned boutiques. These are the best shopping locations in Alaska:
Dimond Center
Address: Dimond Center, 800 E Dimond Blvd, Anchorage, AK 99515
Dimond Center is the largest retail development in Alaska, which makes it a favorite spot among residents. This locally owned mall was established in 1977 as a neighborhood shopping center, but over the course of the last four decades, it has grown into an expansive development that encompasses more than eight city blocks in Anchorage. Inside the mall, shoppers can explore some of the most well-known retail shops. Additionally, there are plenty of dining options to choose from, and this mall is home to office space, an athletic club, a movie theater and more.
Caribou Crossings
Address: Caribou Crossings, 387 S Franklin St, Juneau, AK 99801
Caribou Crossings is situated in the heart of Juneau, and it frequently welcomes travelers who are cruising along the coast of Alaska. While most tourists will find Juneau to have a plethora of traditional souvenir shops, Caribou Crossings stands out because of the local Alaskan products it sells. People who are visiting Alaska and want to take a piece of this beautiful state home will appreciate being able to purchase jewelry, art and other handmade products that were made in Alaska by local artists. Caribou Crossings has earned a reputation of providing travelers with an authentic Alaskan experience. This shop gives tourists the opportunity to support the local people who work and live in Alaska.
Oomingmak Musk Ox Producers Co-operative
Address: Oomingmak Musk Ox Producers Co-operative, 604 H St, Anchorage, AK 99501
Oomingmak Musk Ox Producers Co-operative is the perfect place to shop for a special souvenir in Anchorage. This cooperative is owned by 250 native Alaskan women who specialize in the art of creating hand-knit products with Qiviut, a natural fiber that does not shrink and is known for its ability to last for many years. Visitors who come into the shop are able to purchase traditional items, such as scarves and stoles, that are made entirely of Qiviut. The designs on these products represent the ancient traditions and culture of the village where they were created.
The Rain Barrel
Address: The Rain Barrel, 400 Spruce Mill Way, Ketchikan, AK 99901
The Rain Barrel is one of the most popular shops in Ketchikan. This local business more closely resembles an art gallery than a traditional souvenir shop. Both locals and travelers alike enjoy going into this shop in order to look for the perfect piece of Alaskan art to decorate their homes. Throughout the store, shoppers will discover various products that were made by Alaskan artists or crafters. It is one of the best places to buy authentic Alaskan goods while simultaneously supporting the local community.
Anchorage Market
Address: Anchorage Market, 225 E St, Anchorage, AK 99501
The Anchorage Market is the largest open air market in the state and one of the best places for one-stop shopping. Local residents love to head to the market in order to buy fresh produce, local products and hard-to-find antiques. This market is more than just a place to stop by and quickly grab what is needed; it's truly a local experience that cannot be missed. Most people who head to the market plan to spend the entire day there browsing the booths and enjoying delicious food from local vendors.
Shopping in Alaska is a bit like searching for hidden treasure. There is always something interesting and unique to discover, and the products that can be purchased often highlight the natural beauty and the vibrant cultures of this region.