Where Are the Best Speakeasies in Alaska?
Posted by Ryan Tollefsen on Wednesday, July 22, 2020 at 8:04 AM
By Ryan Tollefsen / July 22, 2020
Comment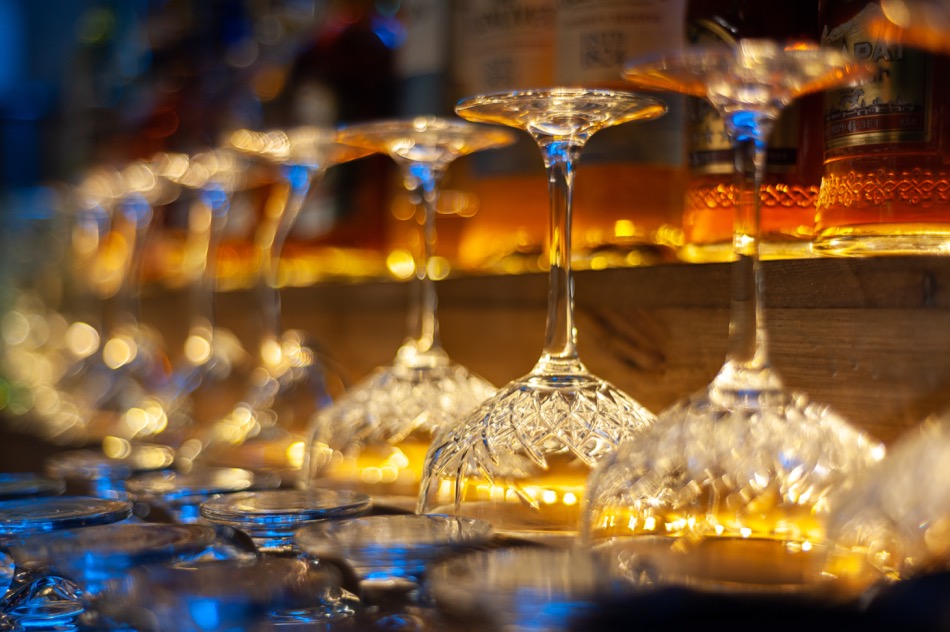 In the Prohibition era, speakeasies were the only way for revelers to let loose and have a good time. These hidden bars had to become well-kept secrets so that those who were drinking alcohol in the establishments would avoid legal ramifications.
Today, drinking alcohol in Alaska is legal for anyone over the age of 21, but the secrecy of a speakeasy is still alluring to many. In fact, there are many speakeasies throughout the entire state that require you to know exactly how to get into them in order to enjoy a craft cocktail amid an authentic atmosphere. These are the best speakeasies in Alaska:
Williwaw
Address: Williwaw, 609 F St, Anchorage, AK 99501
Williwaw provides Anchorage locals and visitors with an authentic speakeasy experience. While some bars create the ambiance of a speakeasy and specialize in craft cocktails, Williwaw goes the extra mile. Patrons who want to enjoy a drink in this hidden bar have to know how to get there and must look for signs to know if it is open. Those who enter on the first floor need to look for the blue light. If it's on, they can pick up the phone where a bartender will tell them if there is enough room in the speakeasy for them. The speakeasy is known as Blues Central, and it specializes in live jazz and blues music. If there is enough space, customers will be given the password. They need to head upstairs, knock on the door and recite the password, just as people did during the Prohibition era.
The SawBuck
The SawBuck is another Alaskan speakeasy that is located in the heart of Anchorage—sort of. This hidden bar specializes in craft cocktails, but it doesn't have a physical location. Instead, this is a traveling speakeasy that brings the art of creating craft cocktails to parties that are interested in learning more about this pastime. The speakeasy will host events for parties as small as 10 or as large as 100, and it's a favorite way for Alaskan locals to celebrate. People are finding that this authentic experience is the perfect option for bachelor or bachelorette parties as well as other intimate celebrations.
The Bubbly Mermaid Oyster Bar
Address: The Bubbly Mermaid Oyster Bar, 417 D St, Anchorage, AK 99501
The Bubbly Mermaid Oyster Bar is a popular seafood restaurant located in downtown Anchorage. While tourists and locals alike head there during lunch and dinner hours to enjoy a delicious dinner, those who prefer the authentic speakeasy experience like to go in the evening. This bar is open until 2 a.m. and specializes in serving up bubbling champagne along with fresh oysters. The owners of this establishment go to great lengths in order to ensure that its patrons get to enjoy the finest champagne. They often travel around Europe in order to secure crisp and delicious champagne to bring back to the heart of the Last Frontier.
TapRoot
TapRoot is another speakeasy in Alaska that is located in the historic area of Spenard in Anchorage. If you head to the TapRoot website, you will find that it likes to keep its secrets hidden, much like an authentic speakeasy. While they do not broadcast it online, this speakeasy is a favorite spot for people to enjoy live music in Alaska. It has an extensive beer tap as well as 40 different whiskeys or bourbons available. Locals love to grab a meal from this location's vegetarian menu.
From locals interested in one-of-a-kind cocktails to travelers who want to enjoy the authentic speakeasy experience, there are many hidden bars to choose from.