What Are the Best Thai Food Restaurants in Alaska?
Posted by Ryan Tollefsen on Tuesday, July 14, 2020 at 5:57 AM
By Ryan Tollefsen / July 14, 2020
Comment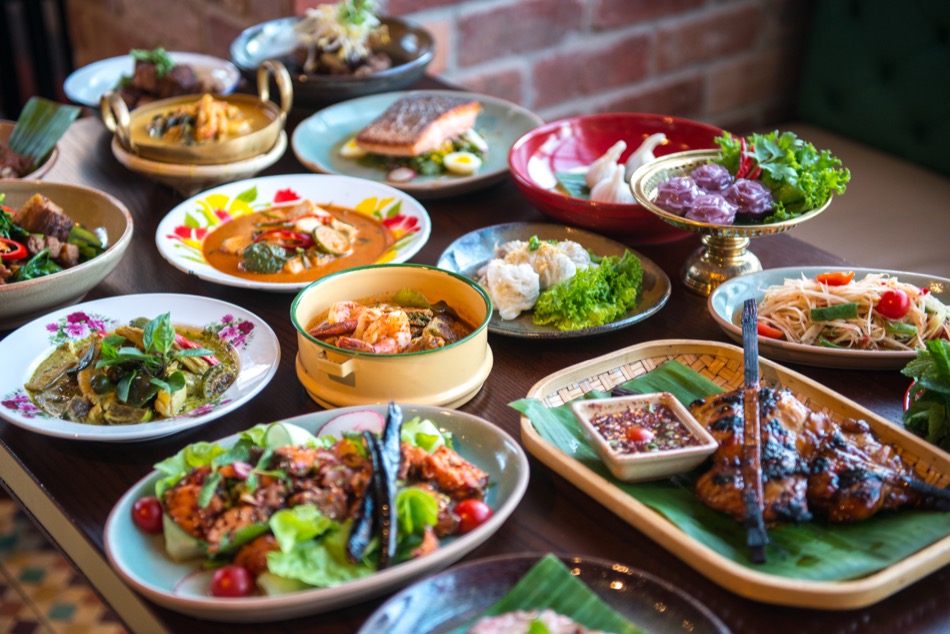 One of the great things about Alaska is that there are restaurants that represent a diverse range of countries and cultures from around the world. The people who live in Alaska as well as those who travel throughout the state can enjoy a wide variety of cuisine at any given time. Thai food, however, is one of the most popular options in the state. There are many Thai food restaurants in Alaska to try.
So Thai
Address: So Thai, 2602 Spenard Rd, Anchorage, AK 99503
So Thai is a local restaurant in Anchorage that specializes in authentic Thai cuisine. It is rated as one of the best Thai restaurants in Anchorage by local residents and visitors alike. People appreciate the fact that this restaurant offers authentic meals that taste as good as homemade Thai food. It is a casual restaurant that offers both takeout and delivery. Those who visit Anchorage and those who live in the city appreciate that they can grab a bite to eat at this restaurant for either lunch or dinner. The restaurant is open daily from 11 a.m. until 8 p.m.
Thai Delight Restaurant
Address: Thai Delight Restaurant, 3609 Arctic Blvd, Anchorage, AK 99503
Thai Delight Restaurant is another popular dining establishment in Anchorage that specializes in Thai cuisine. This restaurant is owned and operated by a Thai family that has created a menu filled with recipes that were passed down from one generation to the next within their own family, and they enjoy sharing the flavor of their culture with everyone who visits. While Thai food is largely known for its spices, this restaurant also has a variety of dishes available for those who prefer mild meals. This restaurant is open Mondays through Saturdays from 11 a.m. to 8:30 p.m.
Lemongrass Thai Restaurant
Address: Chena Pump Plaza, 388 Old Chena Pump Rd, Fairbanks, AK 99709
Lemongrass Thai Restaurant has been serving up delicious meals to the people of Fairbanks since 1996. For decades, people have considered this restaurant as one of the best Thai food restaurants in the state. Lemongrass Thai Restaurant prides itself on offering authentic Thai food that is made from the freshest local ingredients. They strive to please all people who come their restaurants by offering a variety of spice options. People can opt for no spices, or they can select mild, medium, hot, extra hot or Thai hot for their meals, allowing everyone to get their preferred flavor.
Pho Lena
Pho Lena is a Thai food restaurant in Anchorage that has become so popular, it has expanded to include four different locations in the city. This is a great place to go for carry out Thai food, and it also specializes in exotic Lao and Vietnamese cuisine. Both the restaurant hours and menus vary by location, so diners should check out the website in advance to learn more about the meals that are available at the spot they intend to visit.
Alaska Taste of Thai
Address: Alaska Taste of Thai, 11109 Old Seward Hwy Suite #6, Anchorage, AK 99515
Those who are searching for an elegant place to enjoy a spicy Thai meal should look no further than Alaska Taste of Thai, which is one of the few fine dining Thai food restaurants in Anchorage. This restaurant prides itself on its authentic and luxurious atmosphere. It has an extensive menu that includes appetizers, noodles, entrée selections and more. In particular, diners seem to enjoy the varieties of curries and fried rice that are on the menu. This restaurant is open Mondays through Saturdays for both lunch and dinner and closed on Sundays.
From casual restaurants with delectable Thai street food to elegant fine dining establishments, there are many types of Thai food restaurants in Alaska.