The Best Brewhouses in Anchorage, Alaska
Posted by Ryan Tollefsen on Monday, December 3, 2018 at 5:42 PM
By Ryan Tollefsen / December 3, 2018
Comment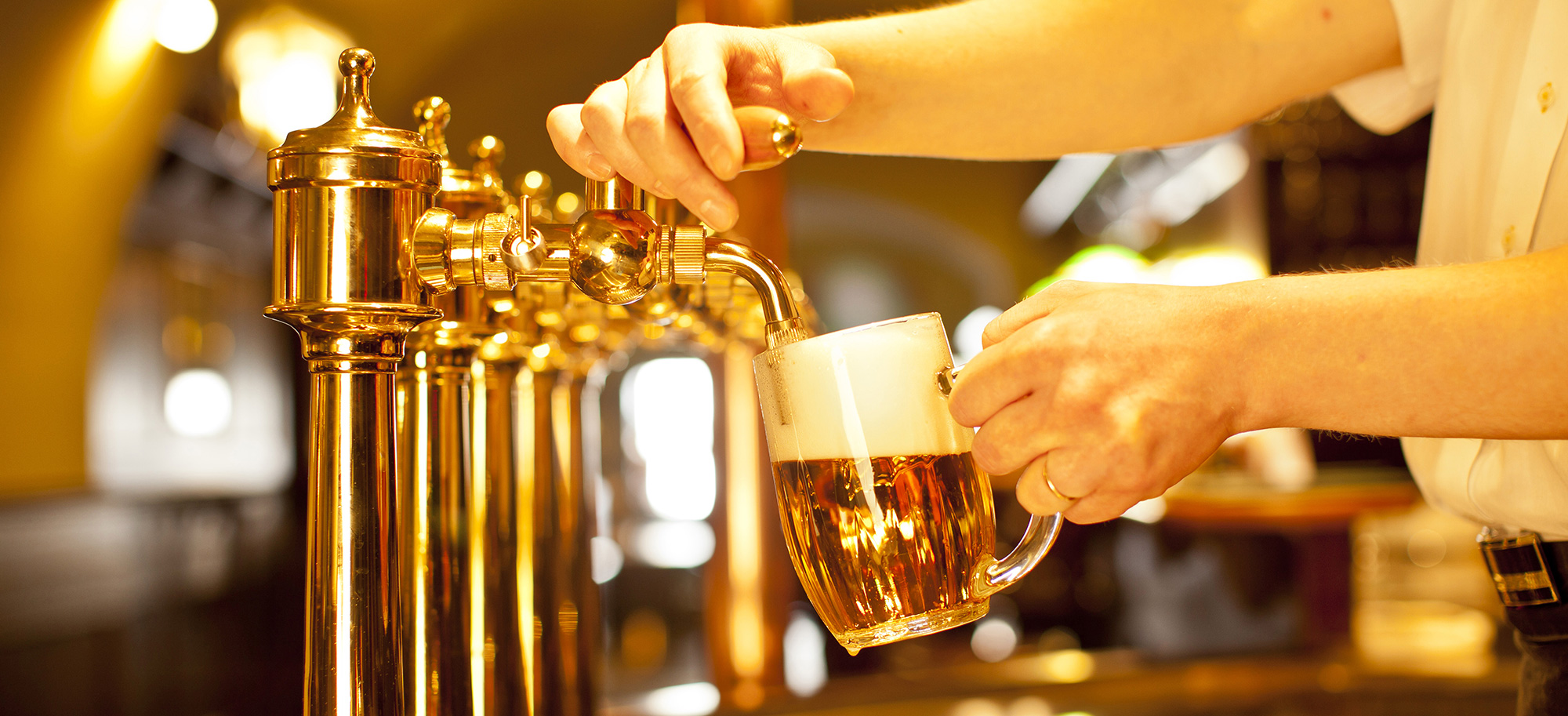 In Anchorage AK, good beer is necessary to surviving the long, dark days that extend throughout the winter season. The city has risen to the occasion, and has become a hotbed for brewhouses and craft breweries.
Locals and visitors alike enjoy grabbing a pint at one of these locations:
Midnight Sun Brewing Company
Midnight Sun Brewing Company is not just one of the most famous breweries in Anchorage, it's actually become a household name around the globe. Craft beer aficionados find that the barrel-aged brews that hail from this brewery are the best option for cozy winter nights. This location includes both a brewery, which was established in 1995, as well as a restaurant area called the Loft. In the Loft, diners can enjoy fresh food, 16 different varieties of cold beer and handcrafted soda. Both the soda and beer are made on site. The Loft is open every day for both lunch and dinner, and free brewery tours are available every Thursday at 6 p.m.
Glacier Brewhouse Restaurant and Brewery
Whether you live around the corner, the other side of the state, or somewhere in the Lower 48 there is a restaurant and pub you shouldn't miss when you're in Anchorage. The Glacier Brewhouse is so much more than you might expect from the austere exterior downtown.
Situated in the heart of Anchorage, the Glacier Brewhouse Restaurant and Brewery is a local favorite among the residents of the city. The restaurant itself has a warm and inviting atmosphere, and its menu boasts fresh Alaskan fish and rotisserie roasted meats. Of course, every meal is perfectly complemented by one of the handcrafted ales or glasses of barley wine that are available from this brewery. Established in 1996, all of the beer that hails from this brewhouse is still created on the premises. Visitors will find a variety of types of beer on draft, including amber ales, oatmeal stouts and hefeweisens.
You'll always find something to delight you at the Glacier Brewhouse – and those with you. There's a kids menu for younger diners and gluten-free options for sensitive eaters. Reviewers tend to love everything they order and find themselves compelled to pull in whenever the restaurant posts specials on their Facebook page.
And, if the food and the beer aren't enough to draw you in, consider that the Glacier Brewhouse is run by really outstanding people. To celebrate their 20th anniversary, they gave everyone with them from the beginning a voucher for a cruise, as well as flights to port, and a sporting jacket with the establishment's logo. That's a commendable spirit as is the way this restaurant serves the community.
King Street Brewing Company
King Street Brewing Company is another favorite brewery among beer lovers in Anchorage. This brewhouse features a tap room, with food trucks often visiting to offer people a warm, hearty meal while they sip their favorite brew. The King Street Brewing Company is always concocting new seasonal delights, so those who head here frequently can always enjoy a new flavor or style. Some examples of beers that may be on tap include a Salted Caramel Stout or a Breakfast Hefeweisen.
From flavorful porters with hints of caramel to hop-filled pale ales, there's a beer for everyone in Anchorage. Travelers to Alaska enjoy sampling some of the local craft brews from the region, while locals appreciate the fact that they can enjoy superior beer in their own community.
For more information on the best places to eat and drink in Anchorage AK, contact an experienced local real estate agent today.