The Most Popular Smart Tech for the Home
Posted by Ryan Tollefsen on Tuesday, November 13, 2018 at 8:00 AM
By Ryan Tollefsen / November 13, 2018
Comment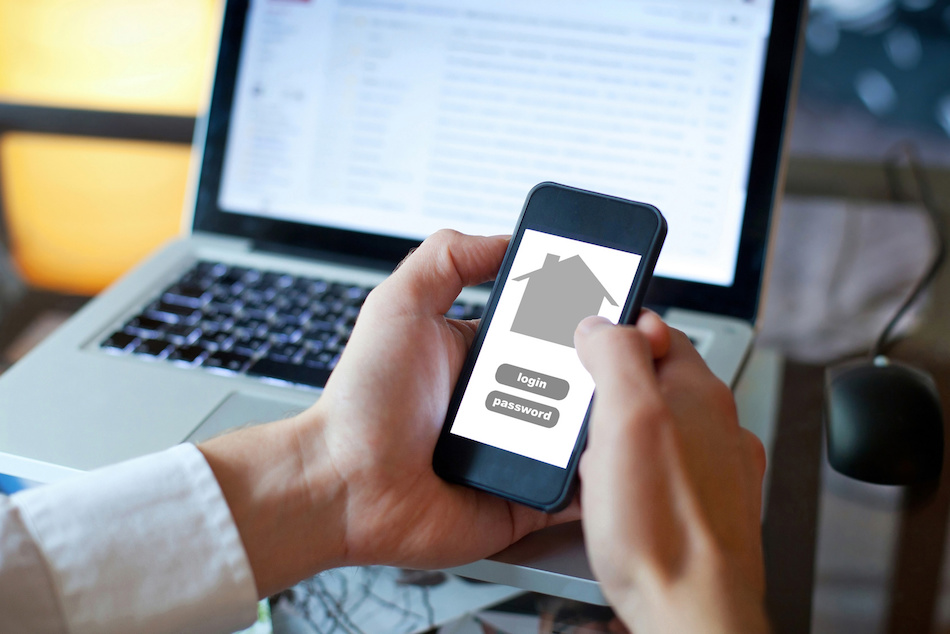 Smart devices are home automation products, used throughout a home to address the needs of current and future homeowners. The most popular smart tech gadgets designed for the home can provide added enjoyment, cut energy usage and improve home security. What gadgets do homeowners need to know about?
Wondering how to make a smart home? Get the inside scoop on some popular smart tech gadgets and appliances on the market today.
Easier Control
Amazon's Echo and line of Alexa smart home devices allow easier control to users, interfacing with a range of devices and relying on the sound of a person's voice. An owner can create "recipes" to control multiple gadgets via voice enabling technology. The Echo Dot can connect with a favorite speaker while new Echo devices are coming to the market. Echo makes it easier to perform routine activities in your home or condo unit using smart home technology. People living in a traditional home can take advantage of smart home gadgets.
More Functional Kitchen Appliances
Premium kitchen appliances, such as those from LG Electronics, can be used to add more functionality to the kitchen. Many of these appliances also have the Energy Star label and smart features now found in the kitchen include microwave sensor cooking, LED touchscreen displays and gourmet recipe banks.
Reduced Energy Bills
The Learning Thermostat from Nest, a California-based company, significantly reduces energy bills and has been listed as one of the best features for smart houses by CNET. A smartphone is used to control the device. It learns the routine of a homeowner and can adjust the temperature of the home. Its sensors can detect the presence of people and homeowners can use it to use less energy when the house is empty. The company claims that the Learning Thermostat can reduce heating and cooling bills by as much as 20 percent.
Improved Security
The Caseta Wireless system from Lutron Electronics works via an app to control home lighting, temperature and shades for improved security. One of the best smart light switches on the market, homeowners with a smart device can benefit from this automated lighting system when no one is home. Travis Gray, Coldwell Banker Residential Brokerage sales associate, said:
"I had a client come back from a business trip, and all the lights were off in her house. She walked up and found someone trying to break in. That scared her to the point where she started thinking about having a home with a smart security system, monitoring system, automatic lighting. She wanted to be able to turn on the lights from her phone so she didn't have to come into a dark house."
The Smart Home Trend
Will homeowners continue to clamor for the latest in smart technology for the home? What is a smart home's lasting appeal? While some gadgets may come and go, it appears that smart tech gadgets that address real homeowner concerns will be around to stay. Many individuals appreciate the ability to use apps on their smart device to control the temperature, lighting and home security of their Fairbanks home when away. As the new technology grows in popularity it may become the new norm, as previously seen in some home upgrades. Gray said:
"I equate it to stainless-steel appliances and granite countertops. Ten years ago it was great if you had them but it wasn't expected. But now you have to have them—it's expected. And if homeowners don't have those features, they're installing them to sell their homes at a better price."
How Can Home Smart Technology Increase Home Value?
As Grey claims, home smart technology indeed increases the market value of homes. Smart homes are also easier to sell and typically sell faster in today's marketplace so these high-tech upgrades can pay off in various ways. According to a Consumer Reports study, smart technology has the potential to boost home resale values anywhere from 3-5 percent. While seemingly a small amount, these percentages can substantially increase sales price, so home appraisers are now paying more attention to factoring in tech features in estimates.
Smart tech for homes increases a home's fiscal value because many of the common features add to personal appeal to buyers seeking energy savings, increased security and greater convenience. Survey respondents in a recent iControl Networks survey stated that 90% of buyers chose their home due to its ability to support top-notch wireless security systems that provide greater safety and peace of mind.
Another top choice to increase home value while saving money before selling is to install a smart programmable thermostat that can be controlled remotely. Studies have shown that energy-efficient thermostats can reduce heating and cooling costs by up to 15 percent. Other smart home features that buyers are looking for include automated blinds and windows and whole house generators.
Go beyond the functionality of a traditional home and potentially boost home value in the eyes of buyers interested in smart home technology.