The Pre-Listing Home Inspection: Can It Help You Sell Your Home?
Posted by Ryan Tollefsen on Monday, October 1, 2018 at 10:09 AM
By Ryan Tollefsen / October 1, 2018
Comment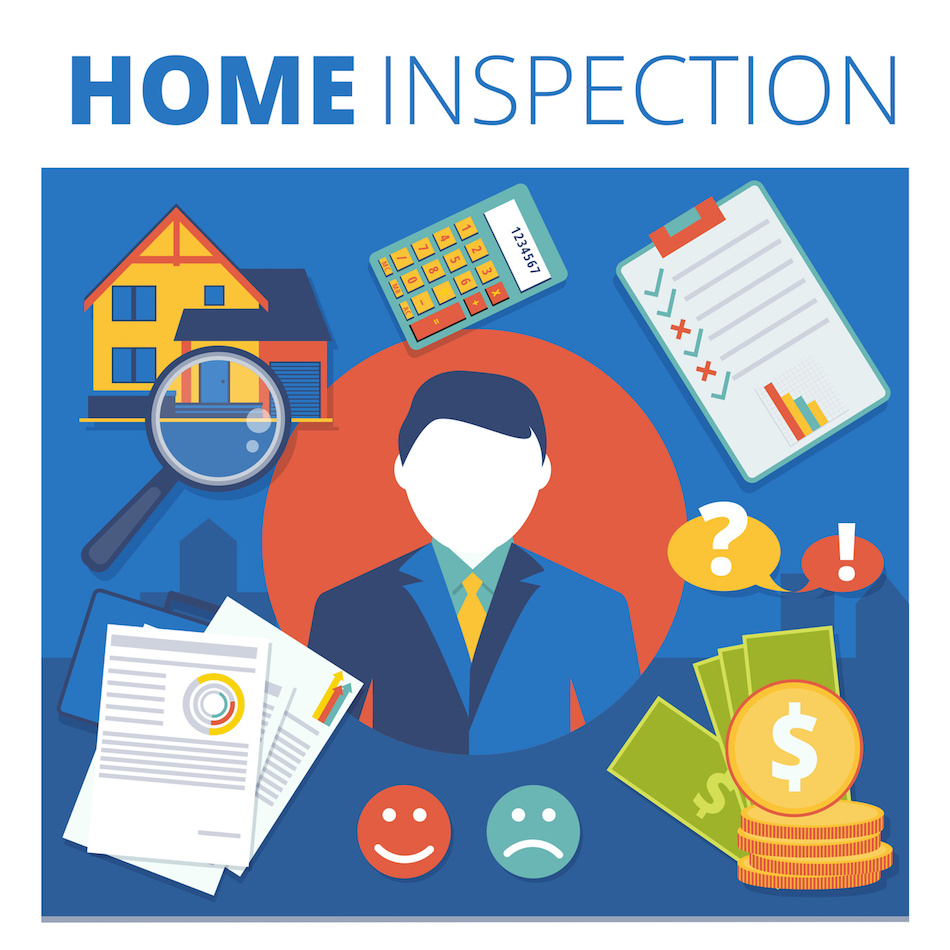 Buyers commonly insist on a home inspection. Most real estate agents strongly recommend them. It protects the buyer from ugly surprises in the form of problems they were unaware of at the time of sale. Of course, a home inspection could find a deal killer, a problem so egregious the buyer backs out entirely. Or perhaps it finds something requiring an expensive fix. Still, there are many reasons why sellers should not fear and should actually welcome a home inspection.
For informational purposes only. Always consult with a licensed real estate professional before proceeding with any real estate transaction.
A Pre-Listing Inspection Puts Buyer and Seller on Equal Footing
Licensed inspectors are impartial. Their job is to identify problem areas and suggest solutions. By having a detailed report lay out the issues, buyers and sellers negotiate from the same starting point. A buyer cannot insist a problem is bigger than it is, because the inspector has already analyzed its severity.
A Pre-Listing Inspection Stipulates Acceptable Solutions
Having buyers and sellers debate the appropriate fix for a problem is frustrating. Buyers want things in like-new condition, while sellers want to invest as little as possible in repairs. Home inspections spell out what kind of repair or replacement is necessary, no more and no less.
A Pre-Listing Inspection Protects You from Liability
If a problem is not found, but it causes injury or damage after the buyers move in, it is possible the seller will find themselves liable for it. Such problems will often be found by a home inspector and, thus, repaired long before move-in.
A Pre-Listing Inspection Reassures the Buyer
The buyer is more likely to accept a high asking price if they know the home is without major flaws. Otherwise, they are left guessing as to how well the home has been maintained through the years.
A Pre-Listing Inspection Provide Even More Leverage
While home inspections are generally requested (and paid for) by the buyer, the seller can purchase one in advance of negotiations. Costing a few hundred dollars, it is a drop in the bucket in the larger scheme of things.
A pre-inspection allows the seller to fix any problems before a buyer even walks through the door. There are not going to be any surprises, and the buyer is not going to be able to leverage flaws in order to get a lower price.
For many home sellers, waiting for the results of their buyer's home inspection is one of the most stressful parts of the entire selling process. Even homes that have been carefully maintained can be found to have condition or repair issues that the seller was not aware existed. In most cases, the issues are minor and relatively inexpensive for the seller to repair.
When the issue is serious, however, such as a leaking roof or foundation problem, sellers may be faced with trying to save their home sale while struggling to cover the cost of an unexpected and very expensive home repair. In addition to the expense, home inspection issues also have the potential to cause closings to be delayed while repairs are made and may even carry a risk of cancelation of the entire sales transaction, if the buyer and seller cannot come to a workable agreement.
There may be a way for sellers to avoid painful home inspection surprises simply by opting to have their home pre-inspected by a certified home inspector before putting it on the market.
Timing the Pre-Listing Home Inspection
Home sellers who want to have time to repair any issues that the home inspector finds during a pre-listing home inspection should consider having the inspection done at least two months prior to listing the home. If a serious issue is found that requires hiring a contractor or ordering materials or supplies, an extended timeframe can help sellers successfully complete the necessary repairs and still hit their target listing date.
Understanding Disclosure Requirements
With the exception of lead-based paint disclosure, which is mandated by federal law, seller disclosure laws can vary greatly from state to state. In most states, however, sellers are expected to disclose any issue they are aware of concerning their property that may materially affect the property value or desirability.
Most real estate listing contracts now include a detailed questionnaire that sellers complete based on their knowledge of the home's condition while living in the home. If the seller opts for a pre-listing home inspection, sellers can disclose the issues found and how and when they were addressed. Including copies of repair bills and any re-inspection documentation showing the repair has been completed will help give buyers confidence that the issue has been resolved, and make it easier to keep the transaction on track and moving forward.
What to Know About the Actual Inspection Process
The pre-listing home inspection is much the same as any home home inspection that might be ordered by a buyer after a home is under contract. In most states, the current average cost of any home inspection will usually run somewhere between $200 and $475, for an average size home. Sellers can expect to pay more for an inspection on homes with above average square footage, or those that have architectural or design features that make the inspection process more difficult to perform.
Some home inspectors may also offer a no-report version of a home inspection that is less expensive because the inspector will not issue a formal, written summation of their findings. Sellers who opt for this type of pre-listing inspection will need to make sure they take careful notes during the actual inspection to aid with making the repairs and completing disclosure documents. It is also important for sellers to remember that the home inspector will be happy to answer questions about the process and any issues found, but they will not be able to offer cost estimates of making the repairs. Consulting with a repair contractor is the best way to get actual estimates of the scope and costs of any repair work that will be needed.
Preparing for a Pre-Listing Home Inspection
Getting the home ready for a pre-listing home inspection can make the job easier and safer for the inspector. To do this:
Clear a parking space. Make sure there is adequate room for the home inspector to safely park and unload ladders and other equipment
Ensure accessibility. Make sure that all areas of the home are easily and safely accessible, including basements, attics, garages, crawl spaces, roofs, and exterior walls
Check lighting. Make sure light bulbs are working in all areas of the home
Grant access. Make sure that the home inspector has a key or code to enter your home, if no one will be home to let them in
Secure pets. Make sure that pets are safely kenneled or secured out of the way of the home inspection process
To learn more about the home inspection process and how having a pre-listing home inspection can be helpful, sellers should discuss the matter with their real estate professional. Their listing agent can help them decide whether or not this type of inspection is needed and provide references to reputable, certified home inspectors and repair contractors in the area.
What to Keep in Mind When Preparing for an Inspection
Home inspections can still be nerve-wracking events for sellers as a stranger spends a couple hours thoroughly investigating every crack and crevice. Some things to bear in mind:
No home is perfect. Flaws will be found. This is completely normal.
The list of flaws may be long. There is no reason to panic. Many issues can be fixed quickly, cheaply and with little effort.
Do not be overwhelmed with technical terms. The home inspector wishes to be as specific as possible in their documentation. A confusing word does not necessarily mean it is something rare or costly. Ask for clarification.
It is easy to think of home inspections as putting the ball in the buyer's court. In fact, home inspections assist both buyer and seller in the negotiation process. In addition, they eliminate a lot of potentially dangerous situations which can cause damage or injury. Rather than resisting the inspection, which buyers generally insist upon, welcome them as an opportunity to help a home put its best foot forward.
For informational purposes only. Always consult with a licensed real estate professional before proceeding with any real estate transaction.