Things To Do In Alaska: Indoor Winter Activities
Posted by Ryan Tollefsen on Monday, October 22, 2018 at 1:07 PM
By Ryan Tollefsen / October 22, 2018
Comment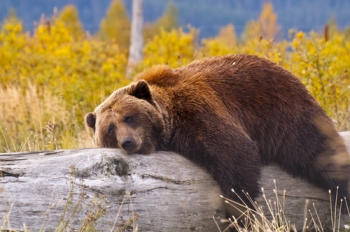 Suffering from a case of the winter blues? Want to get out of the house, but not outside? The winter weather in Alaska can make it difficult to get out and about, but that doesn't mean residents need to stay cooped in their houses all winter. Try these indoor activities to shake the boredom out of your free time in Alaska this winter.
During the winter, Alaska is a vast, snowy playground with an abundance of outdoor activities to partake in. But for some, with the holiday season over and spring just around the corner, the novelty of snow starts to wear off. If you're sick and tired of facing the wintry weather, but don't want to spend the next couple of months cooped up in your house, don't worry! While you await summer's warmer weather and longer days, there are still plenty of things to do during the Alaskan winter that don't involve being outside.
Get Cultured
The Anchorage Museum at Rasmuson Center is one of Alaska's numerous cultural centers where you can gain an appreciation for our state's long history and diverse culture. If you're looking for something that the kids will especially enjoy, be sure to visit the Imaginarium, Alaska's hands-on science center.
Soak In A Hot Bath
While you can do easily do this from the comfort of your own home, if you're in the Fairbanks area, why not take a drive up to Chena Hot Springs? Relax in an outdoor or indoor pool while you take in the Aurora Borealis or sign up for a dog sled ride if you're feeling a bit more adventurous.
Take A Walk On The Wild Side
Most wildlife parks are open year-round, but if you're looking to stay indoors, the Alaska SeaLife Center should be at the top of your list. With countless different kinds of marine animals, this facility let you get up close to nature, without freezing in it.
Sightsee From Inside…A Plane!
Just because you're not up for climbing a mountain, doesn't mean you should miss out! Many adventure companies in Alaska offer flight tours that allow you to explore stunning mountains and glaciers by soaring thousands of feet in the air. K2 Aviation will circle you around Mount McKinley, North America's highest mountains.
Catch Dinner And A Show
Have someone else cook you dinner in one of our many fine-dining restaurants, ale houses or family-friendly eateries, depending on what you're in the mood for. After dinner, visit the Carlson Center, Alaska's premier entertainment and sports facility that will astound die-hard sports' fans and music enthusiasts alike. If you're feeling a bit more dramatic, the Alaska Center for the Performing Arts offers numerous award-winning performances year-round.
Rock Climbing at Alaska Rock Gym
It's true that there are plenty of mountains to scale in Alaska, but sometimes people in Alaska just want to enjoy safe, comfortable indoor fun. Rock climbing aficionados as well as those who are new to the sport will love the Alaska Rock Gym, which is located in Anchorage. This indoor climbing facility has a variety of rope courses and climbing terrains available for its guests. There are adult rock climbing experiences as well as kid-friendly options, making this an activity the entire family can enjoy together. The gym is open 7 days a week so that visitors can enjoy a climb at any time that they please.
Browse the Alaska Native Heritage Center
Also located in Anchorage, the Alaska Native Heritage Center is a cultural museum that is dedicated to preserving the history of the indigenous people of Alaska. Engaging exhibits have been designed to provide insight into 11 different cultures that are native to Alaska. From exploring the song and dance of the indigenous people to providing information about their food, fellowship and way of life, this museum is the ideal day trip for any long winter day. It's an educational experience that is rewarding and exciting for anyone of any age.
Visit the Alaska SeaLife Center
Rather than braving the winter elements in Alaska, residents and tourists alike can interact with the native species of this state by visiting the Alaska SeaLife Center. This center is dedicated to conservation and providing animals with a natural, home-like environment. A few of the species that reside at the center include the Harbor Seal, the Giant Pacific Octopus and the Wolf-eel. With interactive animal encounters available, anyone can get an up close and personal experience with the animals at this facility.
Even though the winters in Alaska are harsh, that doesn't mean you have to stay cooped up in your house. So get on out, head to one of these prime attractions, and enjoy yourself all winter long.