Tips for Buying a Fixer-Upper Without Regrets
Posted by Ryan Tollefsen on Thursday, January 24, 2019 at 3:52 PM
By Ryan Tollefsen / January 24, 2019
Comment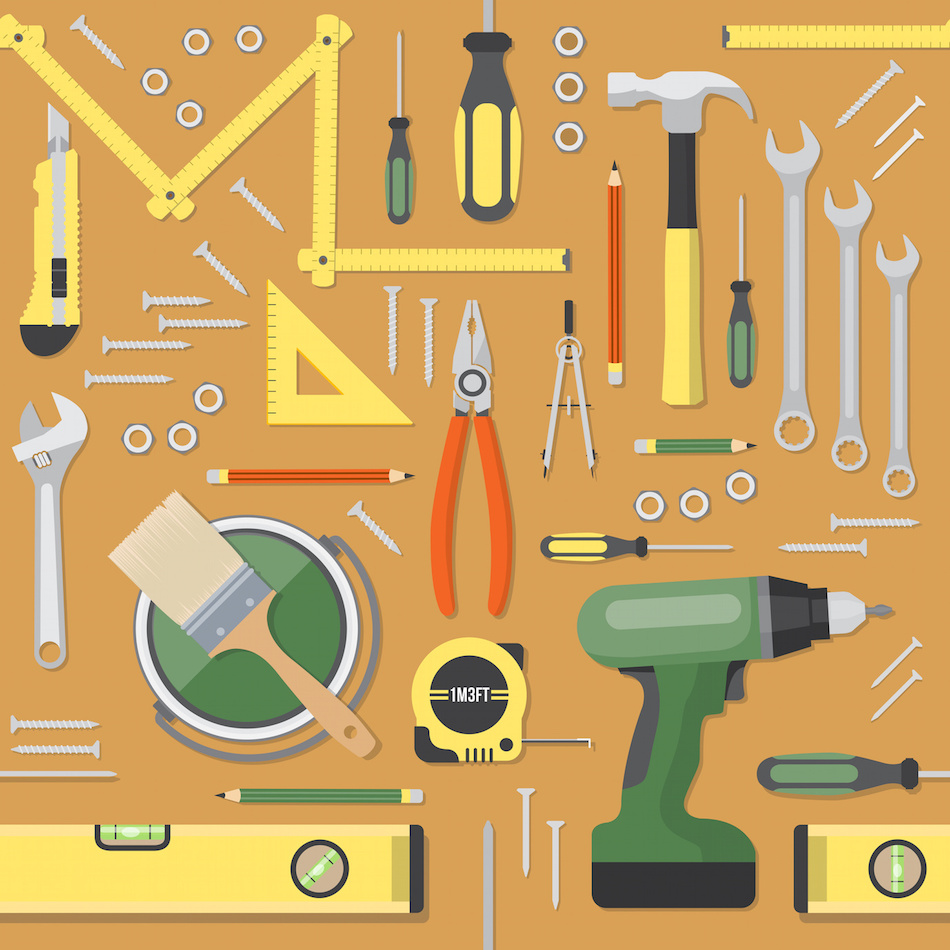 Buying a fixer-upper can be a great way to get into a home "on the cheap," but too often what seems a sure thing can turn into a disaster. Repainting interior walls may be easy, but foundation repairs, structural alterations, adding square footage, or alleviating a mold problem can be costly.
Depending on what "fixes" are required, even a low asking price may be way too high in terms of time and effort required to make a house desirable. Here are some tips to assure that your dream house doesn't become the money pit you'll regret ever considering.
Know the Neighborhood
There's no substitute for local knowledge. Remember that there's always a reason when a home is underpriced for its area, be it in Eagle River or elsewhere. If it's simply that it hasn't been updated in decades, it might be a good deal. But weigh the pros and cons carefully, and consider local zoning and development trends, in addition to structural condition. Exercise caution and do your due diligence.
Overestimate the Costs of Repairing the Property
If there's anything sure about renovation, it's that the work will take twice as long as you expect and will cost more than you think. That, in itself, is not a good reason not to proceed; just be sure to give yourself a cushion both in terms of time and dollars. Whether you hire a contractor or plan to complete the bulk of the work yourself, be sure you understand the scope and the time frame. If you need plans and permits, know what's involved before you proceed.
Be Conservative With Your Renovations
You've probably heard the phrase "Don't overbuild for the neighborhood." That's good advice. Whether you're doing simple cosmetic updates or extensive exterior alteration, let the area's comparable homes be your guide. Add features that will keep its value in line with other similarly updated and maintained homes. Never be tempted to become the biggest, boldest or most expensive house on the block.
Don't Take Shortcuts
Resolve that any changes you make -- from replacing windows to adding a new roof, from smart home technology to new appliances, and from picking new light fixtures to installing granite countertops, will be done properly, professionally, and in compliance with existing codes. Always use the best quality materials that your budget will allow, and lean towards green and sustainable as you make your selections.
Underestimate the Return
Don't let the prospect of selling at a profit cloud your judgment about the choices you make. It's better to underestimate the remodeled value rather than to feel trapped in a home that will take time to appreciate, even if you have no intention of selling it anytime soon.
How to Qualify For a Mortgage for a Fixer-Upper Home
Some folks just have better long-term vision than others. These are the homebuyers who can walk into what would appear to others to be a disaster and fall in love with the house. They see the "bones" of the home, the possibilities and the low price of most fixers makes these homes all the more attractive to those with vision.
The problem for those seeking a conventional home loan to purchase fixers in Alaska is that lenders see these homes as lacking in sufficient security. They'll want repairs made before they'll approve a loan. But don't let that stop you.
The Department of Housing and Urban Development (HUD), has a program for home buyers in your situation. It's called the Section 203k loan and it covers not only the mortgage, but provides the funds needed to repair the home. Best of all, it's all wrapped up in one loan, with one payment.
To use this program to purchase an uninhabitable home in Alaska, take the following steps:
Ensure the Home Meets the Qualifications for a 203k Loan
To be eligible for the 203k program the home must be at least 1 year old and a one- to four-unit home. It's ok if it needs to be completely demolished, but you must retain the original foundation. So, step 1 is to determine if the home you want to buy fits this description.
Calculate the Current and Estimated Future Value of the Home
Get a ballpark figure on how much the home will be worth after it is repaired. Do this by getting estimates from the professionals you'll need to hire should you decide to move forward. Your real estate agent can give you a rough estimate of what the repaired home will be worth on the current market. Then, compare the cost of making the repairs with the home's eventual value. If it makes financial sense, make an offer to purchase the home with the caveat that it and you qualify for the FHA 203k program.
Find a Lender Who Authorizes 203k Home Loans
Choose an FHA-approved lender from the list on HUD's website. Call the lender and set an appointment to visit and learn more about the program and get pre-approved for the loan.
Contact a Licensed Real Estate Agent Today
Buying a fixer-upper home can be even more challenging than buying a turn-key resale home. Ensure you stay on top of the fixer-upper buying process by working with a licensed real estate expert who can help meet your home-buying needs.