What Paperwork is Needed to Sell a Home?
Posted by Ryan Tollefsen on Friday, October 5, 2018 at 3:28 PM
By Ryan Tollefsen / October 5, 2018
Comment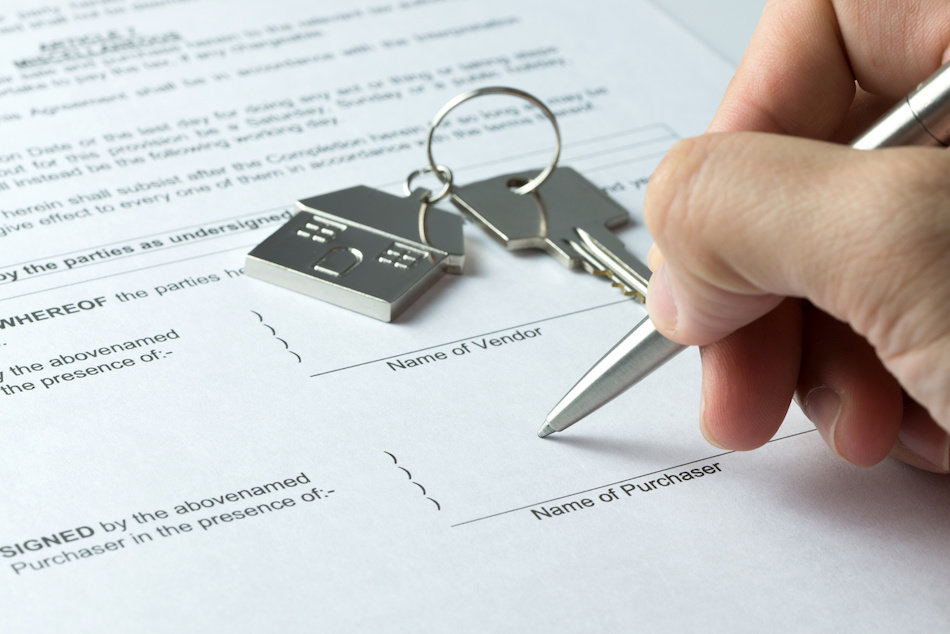 When people decide to sell a home, there are many forms and disclosures to complete and sign. With a greater knowledge of the selling papers required, sellers can be better prepared to have a successful home sale.
For informational purposes only. Always consult with a licensed real estate professional before proceeding with any real estate transaction.
Listing Information and Selling Agreements
When a seller asks a real estate agent to help them sell a Fairbanks home, the agent uses documents to define the process. Having an agent sell a home is a formal agreement between seller and agent. Usually, the agent and seller will reach a consensus about the following information:
The agent's services and fees to be paid
Any services provided by other professionals within the agency or brokerage
The estimated list price for the home
Plan to market the home
Preferences about home showings
This documentation usually includes limits on the services the agent will provide, and each side's contractual obligations.
Residential Home Sales Contract
As the most important document in the transaction, a lawful residential sales contract should clarify all terms of the sale. The sales price, date of sales completion and buyer possession, inspection terms and any negotiations that terminate the sale. Precise home contract details are crucial within these legally binding agreements.
Seller's Disclosure
By law, sellers are required to provide information to buyers about their knowledge of the condition of the home. The data that the seller knows about may depend on their expertise in certain aspects of the home, as well as the length of time they have owned it. The rules for a seller's disclosure vary from state to state. As a general rule, sellers must disclose everything they know about the home, even if they worry that such knowledge might cause a sale to fail. Sellers may be held liable for any information they intentionally withhold. As such, full honesty on the disclosure is the most practical way for sellers to protect their interests after they have completed the sale.
Disclosure forms help ensure the integrity of the home, like those in Chugiak, helping to bring a transaction to a smooth close.
Deed and Title
At the end of the selling process, the seller will need to transfer the deed and title to the buyer. Before closing, the buyer's agent will request a preliminary title report. This report analyzes the title to the property to determine if there are any liens that have been placed on the property. The title report helps the buyer to know that the title is free and clear, and that the seller has the right to transfer ownership of the title to the buyer. If anything comes up in the title report, the seller may need to resolve those claims before the sale can proceed.
Financial Information
Many, if not most, sellers have a mortgage on their properties when they sell their homes. It is important for sellers to collect all their financial information concerning any loans on the property, such as:
Primary mortgage
Secondary mortgage
Home equity loans
Since all of these loans are secured by the property itself, all must be satisfied by the sale of the home. In a strong buyer's market, sellers should confirm that they can pay off all of their loans with the sale, plus money left over to pay the fees for the real estate agent, before they list their homes.
Third-Party Financing Documentation
When buyers plan to get a mortgage, sellers will need to secure a third-party financing document that provides for the termination of sales contracts in cases where the buyer's financing falls through. This is typically a time-sensitive document that also prevent buyers from losing earnest money if their application for a mortgage is denied.
Offer and Counteroffer Documents
If oral terms are made, these need to be documented in the initial contract draft. However, if competing offers are on the table or there are setbacks after inspections, counteroffer documents may be a part of the deal. All developing terms and conditions must be added to the initial offer terms and other pertinent documents.
Homeowners Association Considerations
If a homeowner's association is a mandatory part of the purchase, there will be additional forms required that clearly state any fees associated with community membership and a resale certificate. The resale certificate provides essential information to the buyer concerning the rules and regulations that govern homeowner associations as well as the community rules.
Lead-Based Paint Addendum
Homes built prior to 1978 will require a government issued lead-based paint addendum form. This concerns letting buyers know their rights in regards to making lead-based paint complaints. In most cases, a buyer has 10 days to have an expert do an inspection to support any claims concerning these issues.
Title Documents
Hiring a title company in the initial stages can give homeowners an edge when it comes to having the proper documentation to safely and legally sell their residential property. A titling company can also arrange for sale closings and even the transfer of funds. Essentially, a title expert can be as useful as a homeowner needs and wants them to be, which is a big bonus if a real estate professional is not in the picture.
Property Taxes and Insurance
Homeowners typically pay their property taxes in a lump sum once a year. Since people also usually do not time the sale of their home with property tax time, records of timely property tax payments become an important aspect of the home sale. Unpaid property taxes could also place a lien on the property that would have to be eliminated prior to the sale. Sellers should also gather information about the homeowners insurance for the property, with detailed records about any claims made on the insurance since they purchased the home.
Inspections and Maintenance
One way that home sellers can put interested buyers at greater ease is to demonstrate that they have taken appropriate care to preserve and maintain the structure and systems of the home. This is most easily done through records of inspections and routine upkeep. Homeowners should hang onto manuals and active warranties for appliances and systems, with information about any upgrades they have made to the property during their tenure. By making these documents available to the buyer during the settlement walk-through or at closing, they can help the new owner to transition more securely.
Getting ready to sell a home involves as much paperwork as anything else. By preparing many of their selling papers in advance, sellers can ensure that they are in the best position to sell their homes with the fewest delays or inconveniences.
For informational purposes only. Always consult with a licensed real estate professional before proceeding with any real estate transaction.