What Repairs Do I Have To Cover If Selling My Home 'As-Is' In Alaska?
Posted by Ryan Tollefsen on Tuesday, February 12, 2019 at 9:12 AM
By Ryan Tollefsen / February 12, 2019
Comment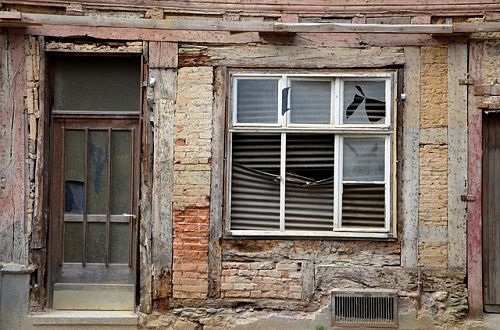 Sometimes selling a home as-is is unavoidable. We've had clients trying to beat the bank in foreclosure who just needed to sell quickly and were committed to deeply discounting the price because they would still make more than they would if the bank took the home. We've worked with folks selling a deceased parent's home who likewise didn't have the time or money to fix the home enough so that it would bring in current market value. So, we understand that there are many circumstances that might warrant an as-is sale.
Much will depend on what type of loan the eventual buyer is using, unless you exclude those buyers when marketing the home. Let's take a look at some of the basic repairs you'll need to make and also those specific to certain loan programs.
You May Need To Make Some Repairs Regardless
Aside from several popular loan programs even a conventional lender will want to ensure that the basic safety of the home is up to snuff. After all, the home is the collateral and if it's about to fall down it's not worth lending on.
As well, the buyer's homeowner insurance company may insist on some repairs, especially anything that creates a fire hazard.
Concentrate On The Following Repairs
Roof leaks
Loose handrails on staircases
Holes in the walls and ceiling
Broken windows
Pest problems
Problems with the heating and air conditioning
Problems with any code violations
For informational purposes only. Always consult with a licensed real estate professional before proceeding with any real estate transaction.
How To List A Fixer Upper Home To Attract The Right Buyers
Writing the listing for a fixer upper home can be a challenge. Describing the home honestly while using positive language can help ensure that the home attracts buyers who are prepared to make repairs.
Many homeowners struggle with the idea of highlighting their home's repair needs in the listing. However, buyers who come expecting the home to be in good condition will often not make an offer, and if they do, may offer even less than buyers who know what to expect.
Pictures tell a thousand words. Homeowners who photograph their home's strengths and weaknesses can help attract buyers who want a fixer upper, and who see the potential in the property.
Most important is working with a real estate agent. A good agent can help the homeowner decide how the home should be listed and marketed to the target audience.
The Buyer's Loan
The Department of Veterans Affairs has specific requirements for a home before it will lend money for it:
Mechanical systems – must be protected from the elements, be of adequate capacity, be safe to operate and have a "reasonable" amount of life left in them.
Heat – the homes heating must be adequate for the entire home and provide at least a 50 degree Fahrenheit room temperature wherever there is plumbing.
The VA prefers that the home is connected to a public sewer, "if feasible."
These Are The Basics That The VA Requires
FHA-backed loans require that all repairs that the appraiser marks as essential be performed before the home closes escrow.
As you can see, an as-is sale, where make no repairs, significantly reduces the buyer pool.
According to the State of Alaska Residential Real Property Transfer Disclosure Statement, homeowners are required to, in good faith, disclose "defects or other conditions in the real property or the real property interest being transferred." In other words, you are required by law to tell the buyer everything you know about the home that may affect his or her use and enjoyment of the home.
Yes, the buyer may back away, but it's important that you disclose everything, warts and all.
For informational purposes only. Always consult with a licensed real estate professional before proceeding with any real estate transaction.