What to Know When Purchasing Rural Property
Posted by Ryan Tollefsen on Friday, November 30, 2018 at 1:38 PM
By Ryan Tollefsen / November 30, 2018
Comment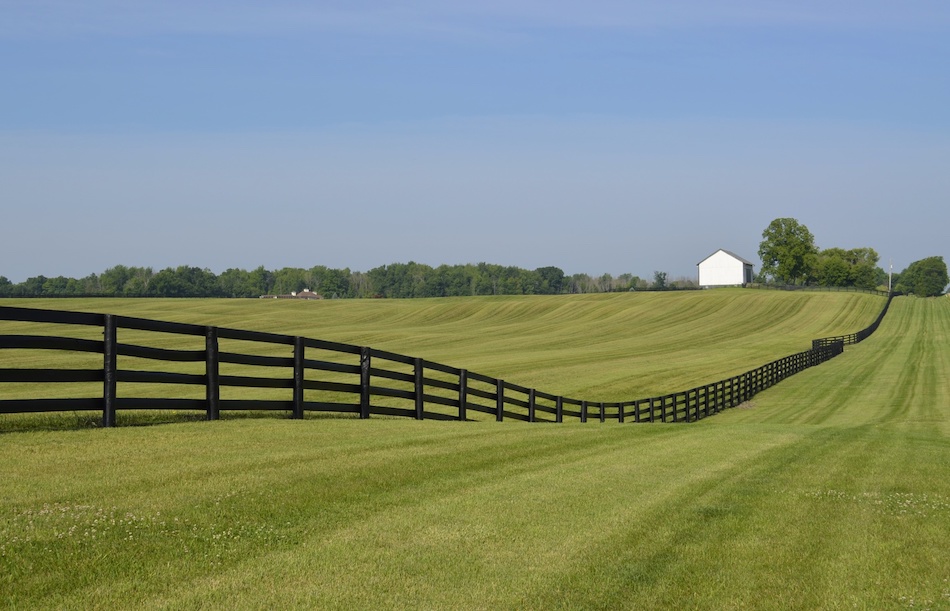 People have varying dreams of homeownership. You may imagine living in a cottage on the beach or in a log cabin house by the mountains or a lake. If you've lived in the city or suburbs, your dream home may dwell in the country as you have always wanted to own a farm, grow vegetables or raise livestock. In time, you may have the opportunity to seek out your country home.
Buying land or a rural home is sometimes not very different from looking for a home or lot in the city. You want a house that fits your current and future needs as well as preferences. Searching the real estate listings will allow buyers to pull up prices in a specific location and learn about all the amenities that are located close by. There are a few differences to be aware of when you are purchasing property in the country, including what home loans you qualify for. Here are a few tips on what you should know about when house hunting in a rural location.
Utilities Vary in the Country
Depending on how rural the location is, there may not be municipal water servicing the property. You may have to rely on well water to cook, bathe in, and to water the plants and animals. It is ideal to have the water tested for contaminants such as radon, arsenic and other chemicals that could make it unsafe for drinking.
Getting a Septic Inspection
Another thing to consider is that there may not be municipal waste lines. The property could have a septic system consisting of a septic tank that will need to be pumped out and serviced periodically, as well as a leach field. Checking on the condition of the septic tank can help you avoid costly repairs for a replacement system.
A septic tank is an underground vessel that holds all the wastewater from the home. Liquids and fats are found at the top of the tank, solids settle to the bottom. Over time, sludge builds up in the bottom of the tank. Septic tanks must be pumped periodically, or the sludge builds up in the tank and causes a clog.
It's important to get an inspection of the septic tank before buying the home because there's no way to know if the previous owners maintained the tank. If they did not have the tank pumped periodically, it could be clogged. Fixing a clogged tank can cost thousands of dollars if it needs to be replaced.
Zoning and Deed Ordinances
What do you plan to do with the rural property? Do you want to build a large pool, grow crops, raise livestock or hunt? There may be deed ordinances and zoning restrictions associated with the land that can dictate on what you can do with it. You may be able to build the pool, but not the shooting range you wanted to be based on these regulations. Find out before you buy to avoid any disappointment.
Mineral Rights
You may be looking at a log home property that has some type of resources available, such as natural gas or oil, in order to make a deal with a company that may want to tap this resource. Understanding your mineral rights to these resources on the property can stave off disputes of ownership. It can also help you figure out whether you want to sell, lease or gift these rights to someone else.
Property Accessibility
Well, if you purchase the house, then you own the road to it, right? Unfortunately, you may not actually own the road that leads to the property. Some roads are privately owned by other neighbors. This circumstance may mean that you have to share the costs of maintaining the road, having it plowed or fixing the potholes. Take these extra costs into consideration when debating about purchasing the property.
Find Out the Boundaries
The boundary lines can be a bit muddled in the countryside if the house sits on several acres of land. While you think that you can put up the livestock fence all the way back to the stream, the neighbor may say that this section is in fact part of their property. To stave off boundary disputes, have a survey done so you have a better idea of what part of the rural landscape is actually yours before building anything on it.
Living in the country can be what you always wanted. Make sure you understand everything about the property, as well as any additional costs or restrictions there may be before purchasing it.