Where Are the Best Local Wineries and Meaderies in Alaska?
Posted by Ryan Tollefsen on Tuesday, June 9, 2020 at 5:30 AM
By Ryan Tollefsen / June 9, 2020
Comment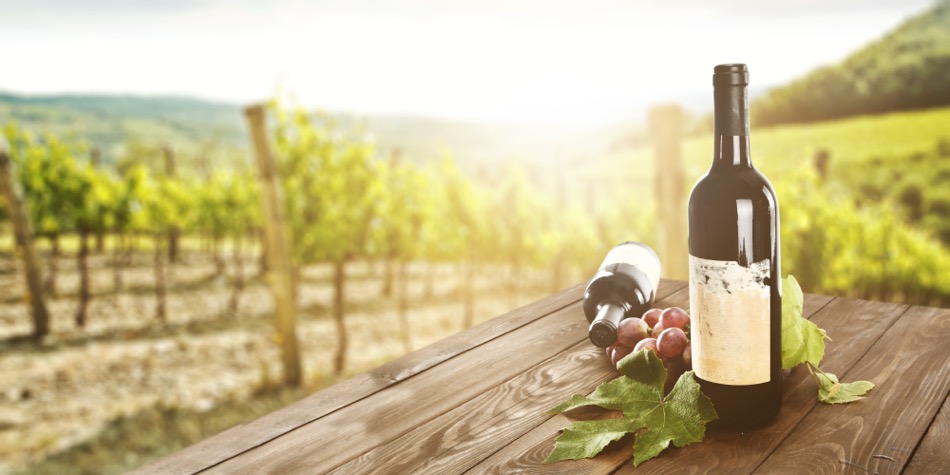 Although not as well known as the Napa Valley, Alaska wine country has its own loyal followers at every corner of the state. Across this region, there are many major players offering amazing wine and mead made with care. To find the best local wineries and meaderies in Alaska, use this guide to explore the top five options.
Alaska Berries
Address: Alaska Berries, 48660 West Poppy Lane, Soldotna, Alaska 99669
Alaska Berries grows all the berries and other fruits needed to create their delightful products. This winery in Soldotna offers many flavors of wine and cider, including raspberry, hard apple, and rhubarb.
In addition to wine, they produce:
Because Alaska Berries has control of when the fruit is picked, their ingredients are always perfectly ripe and juicy, and they sell their wares directly at their farm and through an online storefront. With every sale, Alaska Berries offers a 100% satisfaction guarantee that customers will love everything from the rich flavors to the packaging.
Two Seasons Meadery
Address: Vital Records Control, 801 East 82nd Avenue, Unit D3, Anchorage, Alaska 99518
When the occasion calls for mead instead of wine, residents look to Two Seasons Meadery for what they need. In creating their mead, they use many exquisite flavors, such as nutmeg, juniper, and blue agave nectar.
Their most popular varieties include:
Located in Anchorage, this company sells mead by the bottle most often, though they offer growler swaps as well. Visitors just have to bring in their empty growler and swap it out for a filled one for a discount or pick up a couple extra filled growlers at full price.
Alaska Denali Winery
Address: Alaska Denali Winery, 11901 Industry Way, Building A #1, Anchorage, Alaska 99515
Alaska Denali Winery makes dessert wines their specialty. They have many popular flavors on their menu, which they serve up by the glass or the bottle.
Fan favorites include:
Vanilla port
Cherry port
Chocolate raspberry port
Riesling ice wine style
They also have many red and white wine varieties available for those who prefer the classics. All their wine is produced in house using hand-selected ingredients from all over the world. If visitors cannot choose between the options, they can elect to stay awhile to sample a flight of six wine selections.
Bear Creek Winery
Address: Bear Creek Winery, 60203 Bear Creek Drive, Homer, Alaska 99603
Although the owners of Bear Creek Winery started making small-batch wine in the mid-1990s, they did not open their doors in Homer until 2003. From there, the popularity of their wine exploded with people coming from far and wide for a taste. They create all their wine varieties by purchasing berries and other fruit from local farms.
To create their wine, they use locally grown:
Black currants
Gooseberries
Strawberries
Cranberries
Rhubarb
Blueberries
They also use both yellow and red raspberries along with apples of all kinds. They sell all their wine by the bottle from their storefront and online.
Alaska Meadery
Address: Denali Brewpub, 13605 East Main Street, Talkeetna, Alaska
The Denali Brewing Co. began producing quality mead as the Alaska Meadery in 2016. Using their knowledge of producing handcrafted beverages, they began dreaming up spectacular flavor combinations and came up with several award-winning meads, including the Razzery. This mead starts with a base of pure honey, then adds on sour cherries, raspberries, and apples by the boatload. They sell their mead by the bottle online and at their tap room by the glass or bottle.
With a visit to these wineries and meaderies in Alaska, residents can find all their favorite beverages made using local ingredients and proven techniques. Then, they can share their finds with friends, family, and neighbors, helping everyone experience the magic of Alaska wine country.