What to Know About Financing Your Home With an FHA Loan
Posted by Ryan Tollefsen on Wednesday, January 9, 2019 at 7:24 AM
By Ryan Tollefsen / January 9, 2019
Comment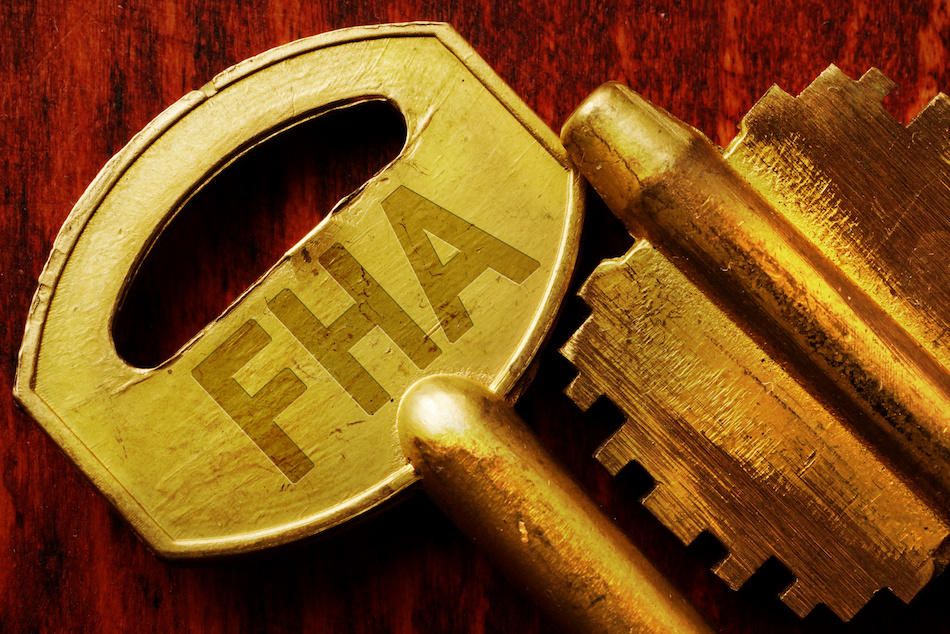 Are you interested in becoming a first-time homeowner but have little money socked away for a down payment? An FHA home loan is one solution to get buyers into a new home. Learn more about the FHA loan, eligibility requirements, and FHA insurance.
Purpose of an FHA Home Loan
This loan enables homeowners to afford to finance a home with a small down payment. Many FHA-approved lenders offer this loan but requirements may vary. It is important to get estimates from multiple lenders. With an FHA loan, a borrower will also need to pay for FHA insurance to protect the lender from the possibility of a default on the loan.
An interesting aspect of this loan is that borrowers having difficulty paying a loan due to a hardship have a few relief options, including a loan modification or a temporary period of forbearance.
Requirements of the FHA Home Loan
Potential borrowers should be aware of the requirements of an FHA loan. An FHA home loan is granted by an FHA-approved lender and the Federal Housing Agency or FHA offers the mortgage insurance on such loans in areas like Kenai. These loans are given toward the ownership of single and multi-family homes in the U.S. To be eligible, an applicant should:
Have a history of good credit and timely payments
Show job stability and employability
Meet established debt to income ratios
Be prepared to cover allowable closing cost charges which may vary by office
Know the lending limits based on property location and housing type
Pay the mortgage insurance needed to protect lenders
Potential buyers with previous credit problems may want to seek credit counseling before applying for an FHA home loan. Otherwise, such homeowners may be denied an FHA loan. An applicant does not need to be in the 700s to qualify for an FHA loan. Those with a credit score in the range of 500-579 should be prepared to make a 10 percent down payment on a home. Individuals with a credit score of 580 or more can be approved for a mortgage with a required down payment of as little as 3.5 percent. A popular FHA loan for first time home buyers is the 203(b) FHA Fixed Rate Mortgage Loan Program. The 203(k) is great for borrowers who want to finance nonstructural repairs and can provide a borrower with the cash they need to make necessary repairs. Up to $35,000 may be financed using this loan product.
What FHA Insurance Covers
This type of insurance typically covers the lender of the loan and allows other parties, such as lenders, builders and home sellers to pay part of the closing costs of the borrower. Costs related to title expenses, a credit report or an appraisal are often covered. Lenders who do agree to pay closing costs generally charge higher interest rates. It is best that borrowers reach out to competing lenders and compare loan estimates.
An approved applicant for an FHA loan can expect to pay two mortgage insurance premiums, an upfront premium and an annual premium. When a borrower receives the loan, they must pay the upfront premium. The annual premium is a monthly expense and it amount can vary.
PMI and FHA Loans: What to Know About Mortgage Insurance
FHA loans require home buyers to make a relatively small down payment. This means that some FHA borrowers are slightly higher risk than some other borrowers, because they have less money to put down for a home. To protect lenders, FHA borrowers are required to pay for Private Mortgage Insurance (PMI), also known as Mortgage Insurance Premium (MIP).
PMI is a type of insurance policy that pays the lender in the event that the homeowner defaults on the mortgage. This type of insurance does not protect the home buyer.
Payments for PMI are made with each monthly mortgage payment, so many homeowners think of this payment as a part of their mortgage. Although this monthly payment does have a financial impact on the homeowner, many buyers who have little money to make a down payment find this amount to be worthwhile.
Shop Around
Borrowers should do their homework and explore the options available, eligibility requirements, interest rates and monthly payments of any mortgage loan. An FHA does make it easier for some homeowners with less than ideal credit or less than 10 percent saved as a down payment to get into their first home. It is an option worth looking further into with eyes wide open.