20 Quick Fixes To Ensure A Quick Sale
Not only will these tips help ensure a quick sale, they will also help you receive top dollar!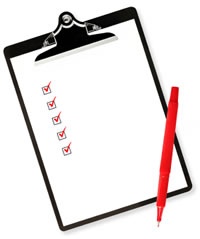 Did you know that having your home staged properly and completing a few easy touch ups or repairs prior to showing it can actually help your home sell faster and for more money! It is important in today's market to not lose or miss out on potential buyers because you were not ready for them.
I have compiled a list and created a helpful report of the best quick and easy fixes that you can do yourself to better prepare you home for sale. I have learned these through my experiences both working with buyers and sellers and know they work.
Fix-up #1: Generally Improve Your Home's "Curb Appeal"
Mow the front lawn, water and fertilize if necessary, pick up any trash, sweep your driveway and walks and make sure your home looks good from the street.
Fix-up #2: Make The Front Door And Porch Attractive
You only get one chance so make sure their first impression is the best. Sweep the porch, touch up any paint in this area, wash windows and wipe down the front door.
Fix-up #3: Fix Cracks In The Driveway And Remove Any Oil Stains
Resealing your driveway can dramatically improved the appearance of your home from the street and really make a great impression to potential buyers.
Fix-up #4: Replace Stray or Warped Roofing Shingles
This can potentially save you thousands if your roof in near needing replacement. It makes the buyers feel more comfortable making an offer. Don't get caught with a bad roof by the home inspector and have to spend money you were not planning on.
Fix-up #5: Paint Siding, Trim, Shutters and Doors
If your home is needing a little extra maintenance on the outside definitely do it. Buyers will see the exterior and judge the interior. If it looks good on the outside they will want to see the inside. The more people that go inside, the better your chance of an offer.
Fix-up #6: Straighten Any Sagging Gutters
Ice and snow can take its toll on Alaskan homes. Take a few minutes and make the lines of your home stand out, in a good way.
Fix-up #7: Stage The Entry
Replace your worn out doorbell button. Replace your old doormat or place one in front if you don't currently have one. These things will say you care about your home and the doormat will help protect floors and carpets.
Fix-up #8: Clean Your Kitchen
Clean the kitchen especially well. Include the oven, exhaust hood, the inside of the refrigerator and dishwasher. Remove clutter from your counters and cabinets. Some buyers will judge the maintenance of the entire home by the cleanliness of the kitchen.
Fix-up #9: Freshen The Paint
You might need just a touch up or maybe a full repaint. Few things increase the marketability and give you a better cost return than new paint. All walls should be painted light, neutral colors and be welcoming. Fix any holes and touch up any cracks or major blemishes before painting.
Fix-up #10: Polish All Wood or Vinyl Floors
Make sure they are not only clean but shine and look like new.
Fix-up #11: Steam Clean or Replace Worn Carpeting
Your house may not be new but the more it looks that way the more comfortable buyers will be to make an offer on it. Many times, replacing worn carpet can get you more out of your home than it costs to have done.
Fix-up #12: Repair Any Dripping Faucets
This quick fix makes a big difference to the buyers and will probably be asked for once the home inspection is completed anyhow.
Fix-up #13: Fix Crooked Drawers & Cabinets
Make sure your kitchen and bathroom cabinets look straight and operate properly.
Fix-up #14: Fix Any Doors That Stick
Make sure all the doors in your home operate properly and do not stick when being opened or closed.
Fix-up #15: Tighten Your Hardware
Make sure that all knobs and handles on cabinets and doors are tightened so that they do not slip or wobble. These minor issues in your home suggest neglect to potential buyers.
Fix-up #16: Replace Worn Appliances
Make sure all the appliances that come with the home are in good condition, look nice, and work properly. If not, the buyers will already be deducting the cost to replace these from your price.
Fix-up #17: Clean All Windows Inside & Out
Remove the dirt and grime. Make sure to open any blinds or window covering prior to the house being shown. More light makes the home feel larger and more inviting.
Fix-up #18: Scrub Counters, Bathroom Fixtures and Tiles
Make the bathrooms shine and make sure to remove any lingering stains, water deposits or mildew. If your grout needs attention make sure to re-grout.
Fix-up #19: Clean Off The Exterior Of The Water Heater & Furnace
Clean the front surface where prospects will be inspecting. Also drain a bucket of water from the hot water heater to remove any rust particles.
Fix-up #20: Finally, Stage Your Garage!
The ideal two-car garage holds two cars. Make sure that you remove any clutter and make the garage look clean and as though the appropriate number of cars will fit without any problem.